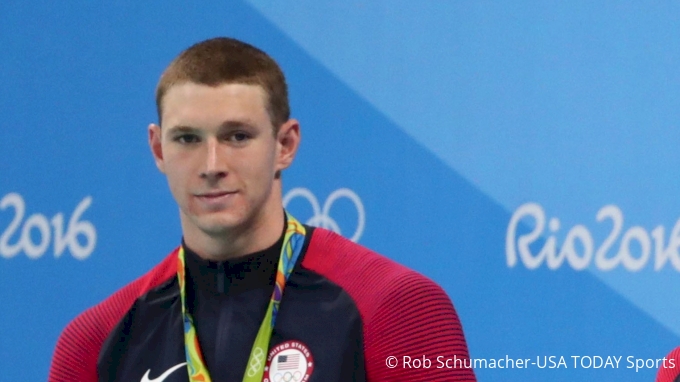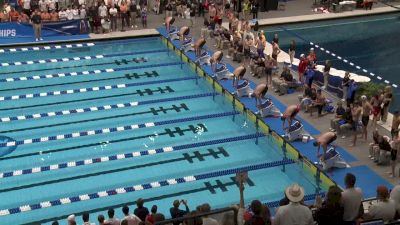 Unlock this video, live events, and more with a subscription!
Get Started
Already a subscriber? Log In
Men's NCAA Champs: 800 Freestyle Relay Highlight
Mar 22, 2017
FloPRO Subscribers gain access to a plethora of Live Swim Meets, Technique, and more. Sign up today.


800 FREESTYLE RELAY
NCAA Record: 6:08.03 (Texas, 2016) 6:06.53 (NC State, 2017)
Meet Record: 6:08.03 (Texas, 2016) 6:06.53 (NC State, 2017)
American Record: 6:10.16 (Texas, 2009)
US Open Record: 6:08.03 (Texas, 2016) 6:06.53 (NC State, 2017)

WOW. We knew NC State was good, but they just blew every expectation out of the water to win the 800 freestyle relay by over two seconds with a 6:06.53, over a second and a half faster than the previous NCAA, Meet, and US Open Record of Texas from 2016. ​Ryan Held​ got the Wolfpack off to a great start with a blazing 1:31.37 on the lead-off. He was followed by ​Andreas Vazaios ​(1:32.23), ​Justin Ress​ (1:32.26), and ​Soeren Dahl​ (1:30.67). Talk about consistency -- these guys did not have a weak leg. Texas grabbed the silver with a 6:08.61 led by ​Jack Conger ​(1:31.54) on the lead-off and ​Townley Haas​ (1:30.42) on the anchor. It would have been interesting to see how this race would have played out with ​Joseph Schooling​

​,

but Texas still has a lot of cards to show and will bounce back. Florida rounded out the top three with a 6:09.30 led by very consistent relay splits from ​Jan Switkowski​ (1:32.44), ​Maxime Rooney​ (1:32.67), ​Mitch D'Arrigo​ (1:32.73), and ​Mark Szaranek​ (1:31.46).​

Of note, ​Blake Pieroni ​of Indiana and ​Dylan Carter​ of Southern Cal dropped the second and third fastest flat start 200 freestyles of all-time with a 1:30.87 and 1:30.95, respectively. The individual 200 freestyle on Friday is going to be one hell of a race...

1.) NC State: 6:06.53 (NCAA, Meet, & US Open Record)
2.) Texas: 6:08.61
3.) Florida: 6:09.30
4.) California: 6:09.56
5.) Southern Cal: 6:10.97
6.) Georgia: 6:12.54
7.) Stanford: 6:12.66
8.) Louisville: 6:12.81

--


FloSwimming's best content, delivered to your inbox!
Don't miss breaking news, feature stories, event updates, and more. Sign up for the FloSwimming mailing list today.