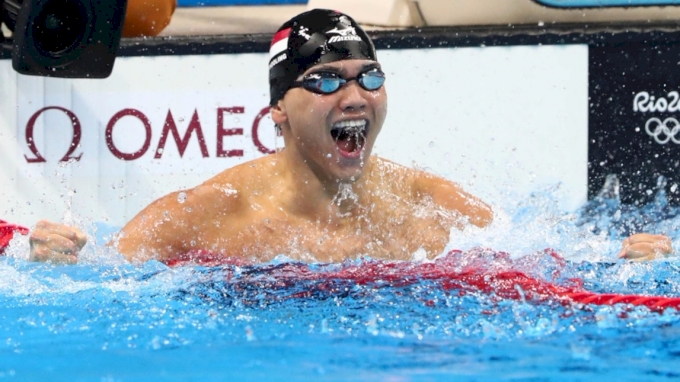 (VIDEO) Joseph Schooling On 50.96 100m Fly: 'It Was A Decent Race'
Jul 9, 2017
2017 Speedo Southern Zone Long Course Sectional Championships
July 6-9, 2017
Austin, Texas
Lee & Joe Jamail Texas Swimming Center

MEET INFORMATION
PSYCH SHEET
LIVE RESULTS
LIVE STREAM



​Joseph Schooling​ -- 2016 Olympic gold medalist in the 100m butterfly (50.39) -- unloaded a swift 50.96 in the same race Saturday night at the 2017 Speedo Southern Zone LC Sectional Championships in Austin, Texas.​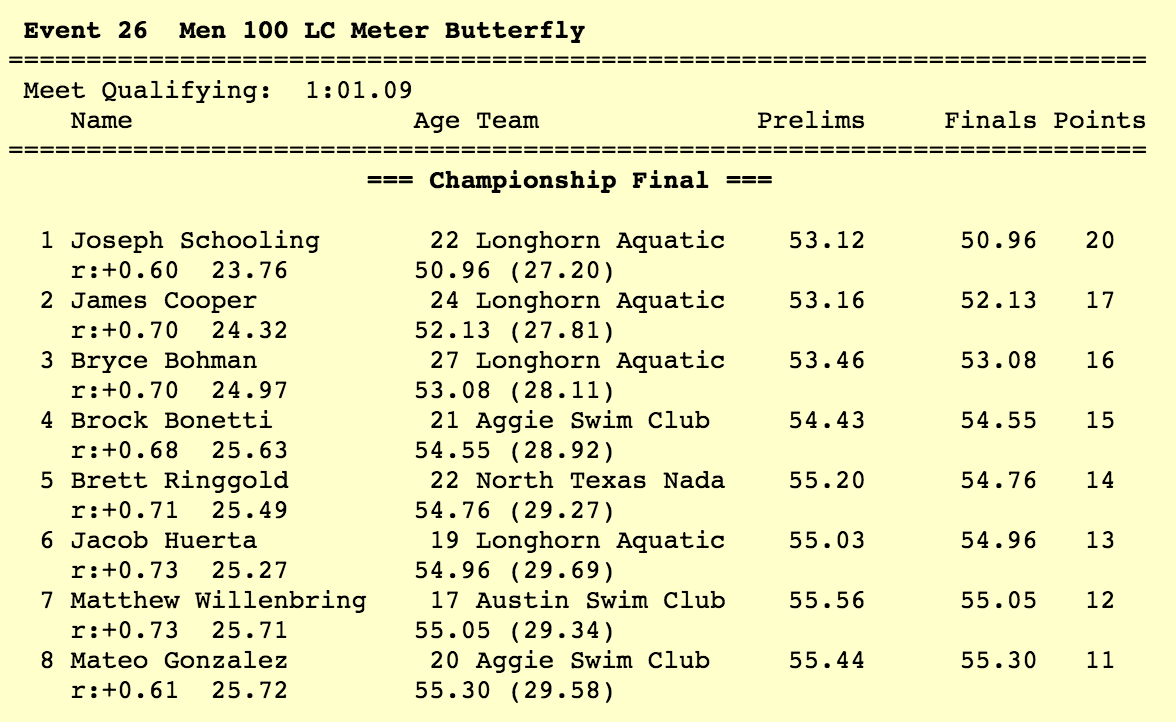 That time is only .09 away from ​Caeleb Dressel's​ world-leading 50.87 from U.S. Nationals & World Championship Trials last week in Indianapolis.​ It also took down ​Ian Crocker's

​ Texas pool record of 51.32.



As mentioned earlier, Schooling allegedly went 50.7 in practice the day after Dressel's 50.8 and was looking to post a time similar to -- or faster than -- that officially. He fell short just barely, but a 50.96 unshaved 20 days away from this race at the World Championships is a fantastic indicator of where Schooling is in his preparation right now.

In the video interview above, Schooling shares his thoughts on the race tonight as well as where he is in his training and preparation ahead of the World Championships in Budapest.
---

The best swimming coverage. Straight to your inbox.
Don't miss breaking news, feature stories, event updates, and more. Sign up for the FloSwimming mailing list today.