Amanda Kendall's Success Is 'All Coley' Stickels (VIDEO)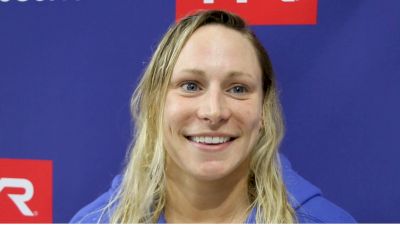 Amanda Kendall has had a roller-coaster career. But now working with sprint guru Coley Stickels at the University of Indiana, the 26-year-old Kendall is finding herself swimming fast again.
Kendall won the 100m butterfly Thursday night at the 2018 TYR Pro Swim Series in Austin, Texas, with a 58.29. In the interview above, she talks about training in Bloomington, IN, and credits her success to Stickels' innovative coaching methods.