(WATCH) Exclusive James Magnussen Anaerobic Power Workout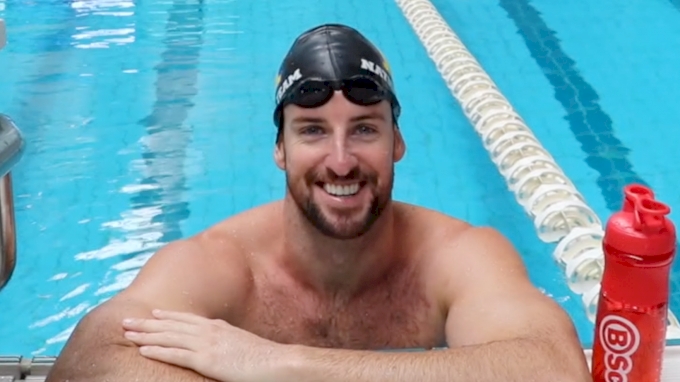 Create a free account to unlock this video!
Get Started
Already a subscriber? Log In
Anaerobic Power With James Magnussen
FloSwimming caught up with Mitch Falvey, head coach of Ravenswood Swim Club in Sydney, Australia, to watch James Magnussen practice eight days out from domestic competition in Queensland.
Magnussen is the Olympic silver medalist in the 100m freestyle from 2012 and boasts a personal best of 47.10. After shoulder surgery in 2015, he picked up an Olympic bronze in Rio in the 4x100m free relay with his Aussie teammates. His next target is the 2018 Commonwealth Games.
Warmup
600 choice
3x100 Aerobic on 1:40
4x50 Kick on 1:10 – Odd: 25 descend 1-4/25 easy, Even: easy
4x50 Drill
4x50 Swim – Odd: #1 @27, #3 @25, Even: easy
Dive 25!
Dive 15!
100 easy
Main
Dive 75 @100 pace, 25 easy [10 seconds rest]
Push 50 @100 back-end speed
600 easy
Push 25 @100 pace into the wall [10 seconds rest]
Push 50 @100 back-end speed [on 1:00]
1x50 Kick Max!
800 easy
TOTAL 3,500m