Sarah Sjostrom - 'I Never Stop Surprising Myself'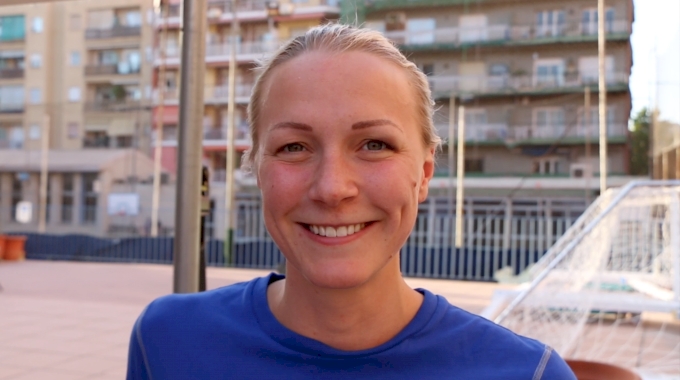 2017 Mare Nostrum - Barcelona
June 13-14, 2017
Barcelona, Spain
​Club Natació Sant Andreu
​​
LIVE RESULTS

To say that
​Sarah Sjöström
​ of Sweden has been on fire in 2017 -- particularly at the 2017 Mare Nostrum -- is an understatement. Sjöström is already the world record holder in the 50m butterfly (24.43) and 100m butterfly (55.48), but she seriously threatened the 50m and 100m freestyle world records at the Mare Nostrum in Barcelona with a 23.96 in the 50 (WR is 23.73 -
​Britta Steffen
​, 2009) and a 52.28 in the 100 (WR is 52.06 -
​Cate Campbell
​, 2016).​
​In the interview above -- Sjöström talks about her success in 2017, the tweaks she has made to her technique to become a sprint freestyle powerhouse, and why she has black eye. Enjoy!​
---
Do you love swimming? Let us deliver it to your inbox!
Don't miss breaking news, feature stories, event updates, and more. Sign up for the FloSwimming mailing list today.