Sarah Sjostrom Continues To Sizzle & Shine In Barcelona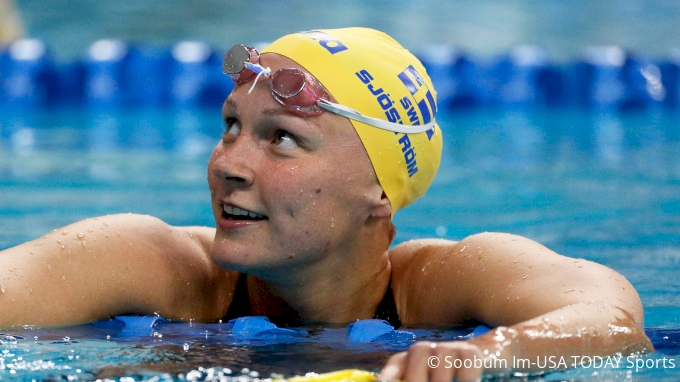 2017 Mare Nostrum - Barcelona
June 13-14, 2017
Barcelona, Spain
​Club Natació Sant Andreu​​
WATCH LIVE
​SCHEDULE
PSYCH SHEET
LIVE RESULTS


Day two prelims Wednesday morning at the 2017 Mare Nostrum in Barcelona set up some serious matchups for the finals on Wednesday night.
The most highly anticipated event of the meet -- if not the entire tour -- will take place with
​Sarah Sjöström, Cate Campbell, Bronte Campbell, Femke Heemskerk
​, and more in a loaded women's 100m freestyle. The only ones missing out? 2016 Olympic champion
​Penny Oleksiak
​ of Canada and 2012 Olympic champion
​Ranomi Kromowidjojo
​ of the Netherlands just missed out on the A-final with an 11th and 9th place finish, respectively.​
That speaks
​volumes

​
​ about the level of competition at this meet and on the Mare Nostrum tour as well.​
Prior to this, Sjöström will compete in the 50m butterfly -- where she will look to take down her Mare Nostrum tour record set in Monaco a few days ago. She was 25.51 to lead the heats this morning with Kromowidjojo on her heels in 26.03.
On the men's side, the race of the night will certainly be the 50m freestyle. After a win in this race in Monaco and a second place 48.8 100m freestyle last night, Brazil's
​Bruno Fratus
​
led the charge through the heats with a solid 22.36. But don't count out last night's 50 fly champ
​Andrii Govorov
​
from Ukraine -- the man knows how to swim a 50... The darkhorse
​James Magnussen
​ of Australia --
sitting in the fourth spot after prelims -- will be a factor as well.
Another impressive performance came from Russia's
​Anton Chupkov
in the 200m breaststroke. The 2016 Olympic bronze medalist dipped below 2:10 with a 2:09.99 -- crushing the field as the next closest competitor was 2:13.50. Chupkov has already been 2:08 flat this year from Russian Nationals in April, so watch for him to challenge
​Yasuhiro Koseki's
meet record of 2:08.87 from 2014. Don't count out
​Erik Persson
​
from Sweden, either. He currently holds the world No. 3 time with a 2:07.85 and can challenge Chupkov if he is on top of his game tonight.
---
Do you love swimming? Let us deliver it to your inbox!
Don't miss breaking news, feature stories, event updates, and more. Sign up for the FloSwimming mailing list today.