2017 Derby Pro Preview, Kelsi Worrell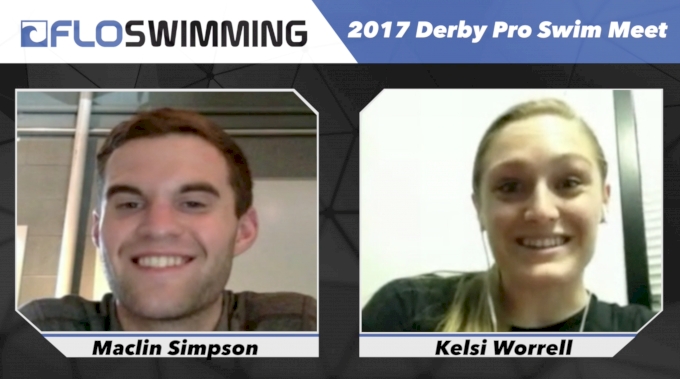 ​Kelsi Worrell​ ​took the NCAA swimming scene by storm when she set the American record in the 100 SCY butterfly (49.81) at the 2015 NCAA Championships. She then went on to lower her own record at the 2016 NCAA's with an untouchable 49.43.

Worrell did not stop there. She took her talents to Omaha, Nebraska at the 2016 Olympic Trials where she earned a spot on the team in the 100m fly and went on to earn a gold medal in Rio as a member of the 4x100 medley relay. Moral of the story: This Louisville Cardinal is legit. The real deal.

​​On Saturday at the 2017 Derby Pro Swim Meet in Louisville, KY, Worrell will have the opportunity to show off her sprinting skills as she goes head-to-head with other swimming superstars such as ​Ranomi Kromowidjojo, Madison Kennedy, Anika Apostalon, Hellen Moffitt, Jacqueline Keire, Kira Toussaint, ​and ​Michelle Toro.

In the interview above, Worrell previews the meet and talks the excitement of the Kentucky Derby and teaching her fellow competitors a thing or two about betting on horses. Enjoy.