2017 Derby Pro Preview, Trevor Carroll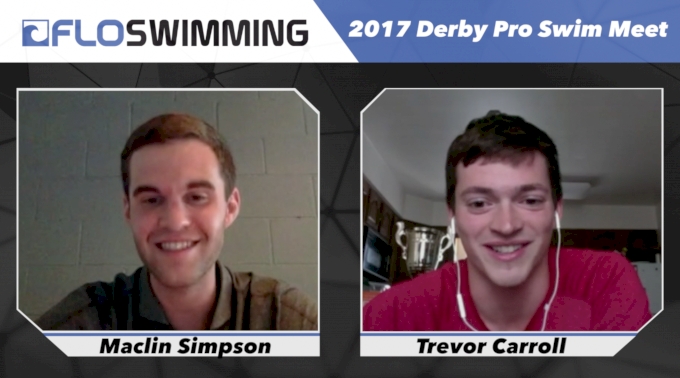 ​Trevor Carroll​ recently finished up his collegiate career at the University of Louisville where he excelled in the mid-distance freestyle events. Carroll was finally granted the wish of almost every swimmer who has ever donned a cap and goggles when head coach ​Arthur Albiero​ allowed him to start swimming the 50 freestyle for the Cardinals.​

​On Saturday at the 2017 Derby Pro Swim Meet in Louisville, KY, Carroll will have the opportunity to flex his sprinting muscles as he takes on the likes of ​Michael Chadwick​, ​Josh Schneider​, ​Joao de Lucca, Grigory Tarasevich, Michael Andrew, Kristian Gkolomeev, ​and ​Seth Stubblefield​ in a 50 freestyle shootout.​

​In the interview above, Carroll previews the meet and talks about trying to fend off ​Mallory Comerford​ in practice. Enjoy.