Why Does Sergio Lopez Use Meditation With His Swimmers? (VIDEO)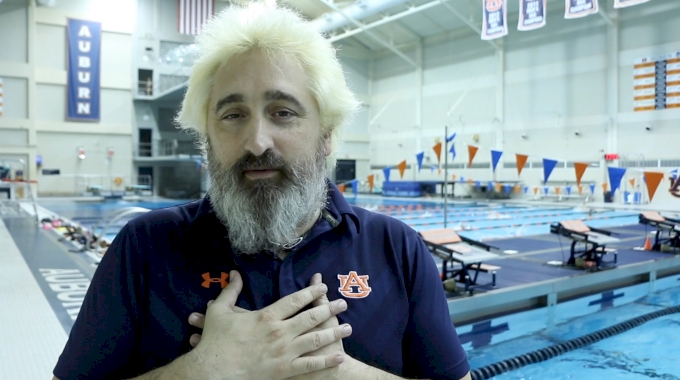 Auburn associate head coach Sergio Lopez is a firm believer in fine-tuning the mental aspect of swimming just as much as the physical. Head coach Brett Hawke affectionately refers to Lopez as the "Zen Master" of the Tigers.
Check out the video above in which Lopez talks about the benefits of meditation for swimmers and VISIT HERE for a more in-depth look into our visit to Auburn for another Workout Wednesday.