Pebley & Grevers - Night 3 Arena Pro Swim Austin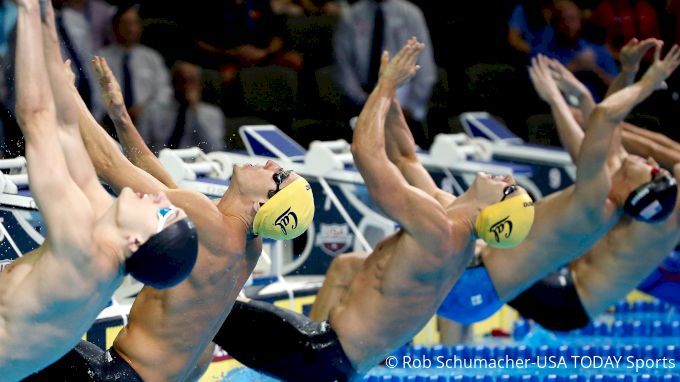 ​Jacob Pebley ​and ​Matt Grevers​ had a little fun with one another during their post-session interviews on Saturday night leading into their anticipated duel in the 100 backstroke Sunday.​ See Pebley here and Grevers here.

Their head-to-head matchup did not disappoint as the veteran Grevers took the win in a stellar time of 53.31 to Pebley's 54.05. While Pebley may have the edge in the 200, Grevers sent a signaling shot to the rest of the world letting them know he is back and still a force to be reckoned with.