Fans Rally To Push For The Rescue Of Iowa Swimming & Diving
Fans Rally To Push For The Rescue Of Iowa Swimming & Diving
Nearly a month after the University of Iowa announced the school would discontinue swimming and diving, fans and alumni are organizing to save the program.
Sep 25, 2020
by FloSwimming Staff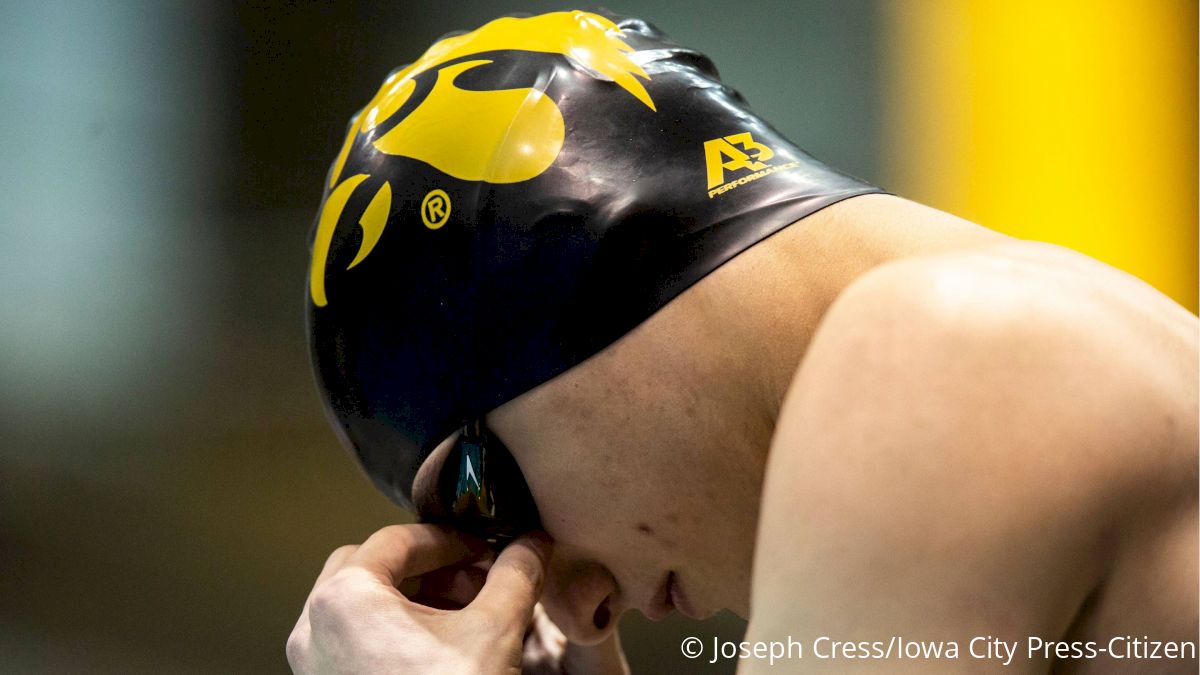 Nearly a month ago, the University of Iowa announced that the school would be discontinuing four varsity sports programs in the continue destructive wake of COVID-19 — including both men's and women's swimming and diving.
But fans and alumni alike are not going out without a fight. A concerted effort has gained moment in recent weeks to try to save the program, an effort that is not without a precedent.
Iowa first made the decision in August, pointing to the financial effects of the coronavirus.
"The COVID-19 pandemic resulted in a financial exigency which threatens our continued ability to adequately support 24 intercollegiate athletics programs at the desired championship level," the press release read. "With the Big Ten Conference's postponement of fall competition on Aug. 11, University of Iowa Athletics now projects lost revenue of approximately $100 million and an overall deficit between $60-75 million this fiscal year. A loss of this magnitude will take years to overcome. We have a plan to recover, but the journey will be challenging.
"Over the past few months, several budget cuts including reductions in compensation, operations and position eliminations have been, and continue to be, implemented," the press release read. "While the impact of these savings reduces our expenses, a significant deficit remains."
In the weeks since this announcement, however, fans, students, and alumni of these programs have rallied in significant ways to make an effort to bring them back. A petition on Change.org, started by Michael Nelson, has garnered more than 23,000 signatures with a goal of 25,000. A number of former Iowa athletes in the to-be-discontinued sports collectively sent a letter to the university, asking athletic director Gary Barta to review the decision. Additionally, there is a resource for individuals to pledge their support to keep these programs viable financially.
"Iowa swimming to me is more than a sport, it's my family and it's the most culturally rich sport at all of Iowa," former Iowa swimmer Ryan Purdy told SwimSwam. "We created the butterfly, we have one of the nicest pools in the country that will sit empty of top-tier athletes. They're ending a team who shined at the B1G championships this year, jumping to sixth place in just one year."
Many schools across the country are struggling to deal with the pandemic, and athletic departments are addressing the losses in a number of ways. From salary reductions and budget cuts to some entire programs getting cut like these from Iowa, schools are digging deep to respond.
But Iowa fans trying to save these four programs should know that there is at least some precedent for saving a cut sports team. Alabama-Huntsville announced all the way back in late May that its hockey program — the only one south of the Mason-Dixon line — would be discontinued. However, as soon as the announcement came, the fans and alumni responded passionately, raising the $750,000 stipulated by the school to keep the program going for the 2020-21 season with an eye toward longer-term stability.
"The university is fully committed to the upcoming season," Alabama-Huntsville athletic director Cade Smith said. "The university will work with the supporters of the UAH hockey program and a newly formed Hockey Advisory Board to develop a plan that will allow the Chargers to thrive in 2021-2022 season and beyond." Smith also stated that "UAH is committed to building a world-class Division I hockey program with a permanent conference home that will allow the Chargers to continue past the 2020-2021 season."
We here at FloSwimming hope that you will sign the petition to keep Iowa Swimming alive and that the passionate effort exhibited thus far will change the minds of university officials surrounding these programs!