Workouts Without Water: Staying In Competition Shape Minus The Pool
Workouts Without Water: Staying In Competition Shape Minus The Pool
If pools are still closed in your area, these workouts will help keep you in tip-top shape for competition when the time comes!
May 14, 2020
by FloSwimming Staff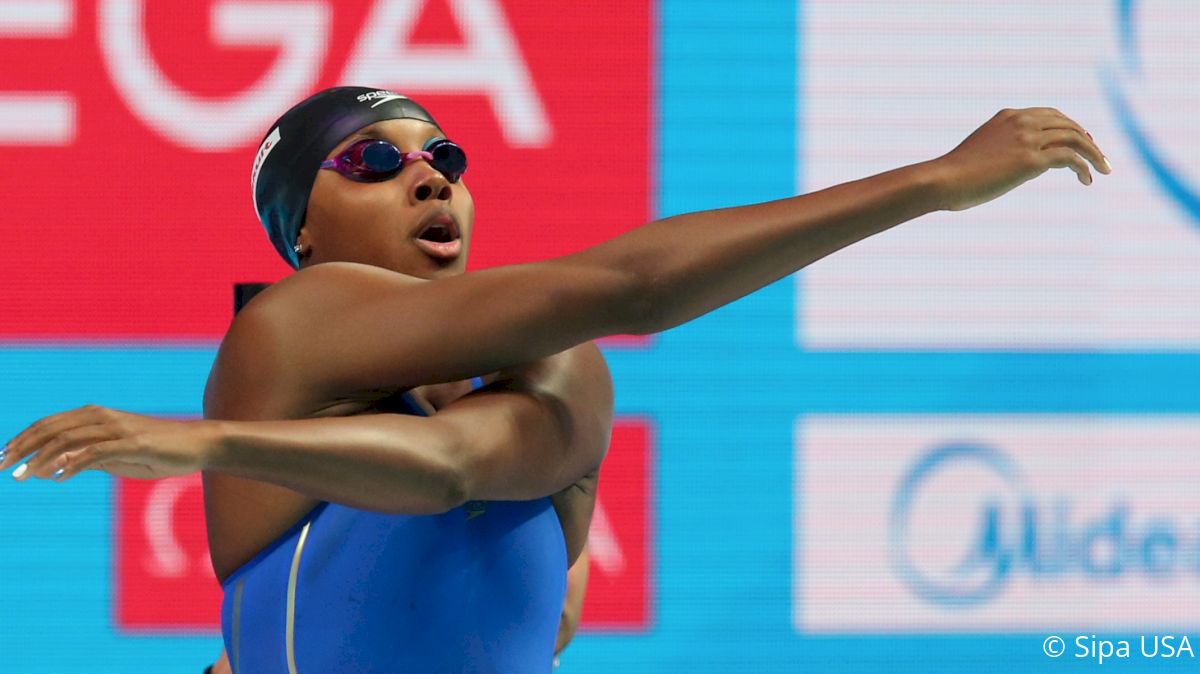 Just about everybody is hoping pools don't close (or stay closed) for the summer due to the continued fallout from COVID-19. We know summer without the water can be a difficult task for many, especially parents with kids, but you know who needs the water most of all? Swimmers, that's who.
We don't just love the water because we can sit in a floaty and enjoy a can of Perrier — we love to compete. Of course, training has been difficult for many of us these last few months. Luckily, USA Swimming has been putting out regular workouts, minus the pool, from some of the most decorated American swimmers out there.
Here are a few to keep you going until we can all jump back in.
1. Working the core with Jacob Pebley
Four-time World Championships medalist Jacob Pebley shows you how to keep strengthening your core, something that's uber-important for swimmers. The former Cal Bear does a great job clearly explaining the workout, and you can do it from just about anywhere.
#WorkoutWednesday: Need a good core workout? @Jacob_Pebley has got you! Try 3-5 rounds of this one ?

Peep the challenge set towards the end ? pic.twitter.com/DQLQ13hG80

— USA Swimming (@USASwimming) April 22, 2020
2. From head to toe with Simone Manuel
Simone Manuel had a pretty amazing Olympic Games in Rio with two golds and two silvers — not to mention the double-digit count she'd already logged at the World Championships — so we think she knows what she's doing. This workout gets your whole body going.
#WorkoutWednesday: Strengthen those fundamental swimming muscles ?

Try @swimone's full-body workout! ⤵ pic.twitter.com/aQHi5JJgEB

— USA Swimming (@USASwimming) May 13, 2020
3. The 'Deck of Cards' with Ryan Held
A key member of the 2016 Rio 4x100 men's freestyle group that won gold, Ryan Held has brainstormed one extremely difficult workout here with what he calls the "Deck of Cards." We're gonna be sore after this one . . .
#WorkoutWednesday: If you like playing cards, @heldilox has a workout that is suited for you. ♦♠♥♣ pic.twitter.com/7u7cRNUmWh

— USA Swimming (@USASwimming) May 6, 2020
4. This one ends with a tough kicker
Freestyle and backstroke specialist Kathleen Baker gives a thorough workout example that doesn't really need equipment and ends with a pretty dang difficult feat — let us know if you can get it all done.
#WorkoutWednesday: @KathleenBaker2 & Bubbles ? have the purrrfect workout for you to try right meow ?⤵ pic.twitter.com/vE0NVI5Mp5

— USA Swimming (@USASwimming) April 29, 2020
5. Katie Ledecky dispenses some wisdom
OK, so this isn't a workout, but we can't be expected to exercise 24/7 during quarantine, can we? Sharpening the mental game in swimming can be just as important as the physical component of the sport, so listen to one of the best American swimmers of all time as she gives you some tips on getting better.
.@katieledecky's top 3 pieces of swimming advice ⤵

Flip over to our Facebook page to see the full Q&A! pic.twitter.com/85QJfsq3iv

— USA Swimming (@USASwimming) April 27, 2020