Mountain West
FloSports To Stream 2019-2020 Mountain West Conference Championships
FloSports To Stream 2019-2020 Mountain West Conference Championships
The Mountain West announced its partnership with FloSports to bring live and on-demand content and coverage of four Conference Championships in 2019-2020
Oct 30, 2019
by FloSwimming Staff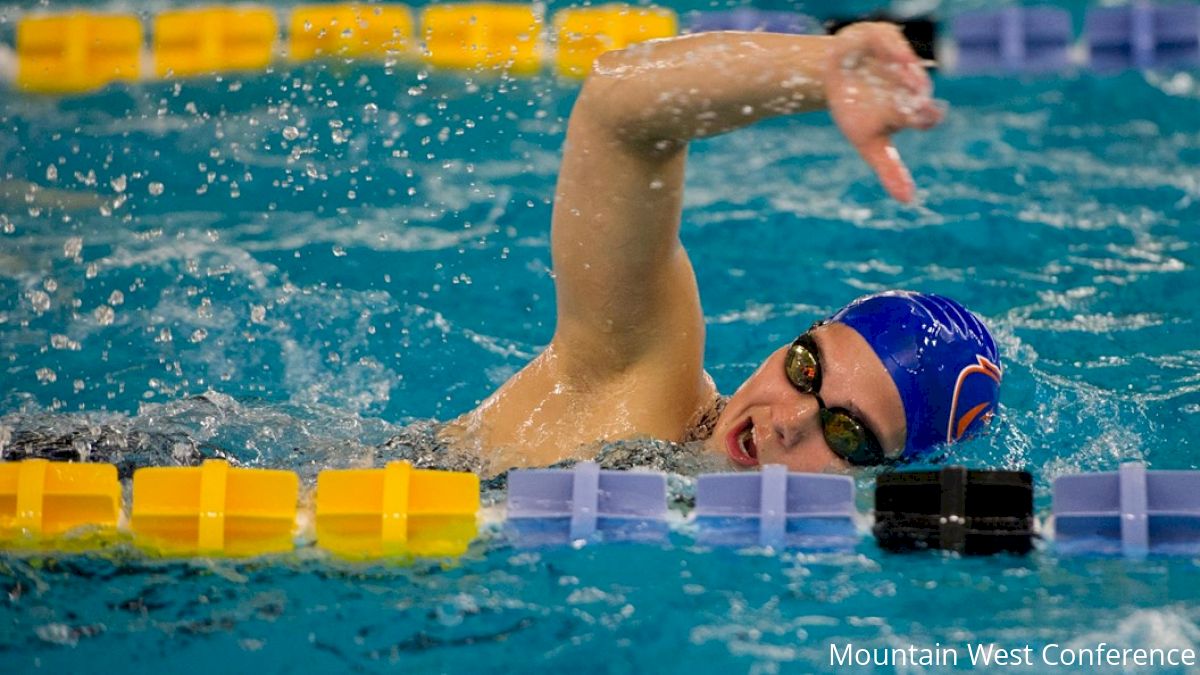 COLORADO SPRINGS, Colo. – Today, the Mountain West announced its partnership with FloSports, the innovator in live digital sports and original content to bring live and on-demand content and coverage of four Conference Championships in 2019-2020 exclusively on FloTrack.org and FloSwimming.com.
The four MW Championship events that will air live on the FloSports network include:
"The Mountain West is pleased to provide outstanding coverage of these four Conference Championship events through our partnership with FloSports," MW Deputy Commissioner Bret Gilliland said. "We're constantly looking for opportunities to publicize the wonderful accomplishments of Mountain West student-athletes. Our cross country, track and field and swimming and diving student-athletes and teams will receive great exposure during these four events."
"It is an honor to expand our partnership with Mountain West to bring four Conference Championships to the FloSports network this year," Lindsey Ross, Director of Rights Acquisition at FloSports said. "It is always a goal of ours to increase the level of visibility and storytelling around such talented student-athletes, who will be competing at the highest level."
To access live and on-demand coverage from the four Conference Championships visit FloTrack.org or FloSwimming.com to become a monthly or annual PRO subscriber. Either subscription unlocks access to premium content across the entire FloSports network. Watch the Championships across all screens by downloading the FloSports app on Amazon Fire TV, Roku, Apple TV, the App Store, and Google Play Store.
Streaming more than 10,000 live competitions per year, FloSports continues to emerge as the global leader in live, in-depth, and on-demand digital coverage for passionate sports fans.
For more information, visit FloTrack.org, FloSwimming.com or FloSports.tv.
About the Mountain West
From its inception in 1999, the Mountain West has been committed to excellence in intercollegiate athletics, while promoting the academic missions of its member institutions. Progressive in its approach, the Mountain West continues to cultivate opportunities for student-athletes to compete at the highest level, while fostering academic achievement and sportsmanship. Now in its 19th year, the MW has been assertive in its involvement with the NCAA governance structure and has taken a leadership role in the overall administration of intercollegiate athletics. The Mountain West membership is comprised of 11 all-sport members: the United States Air Force Academy, Boise State University, Colorado State University, Fresno State, University of Nevada, University of New Mexico, San Diego State University, San José State University, UNLV, Utah State University and University of Wyoming. In addition, the University of Hawai'i and Colorado College participate in the Mountain West as single-sport members in football and women's soccer, respectively.
About FloSports
Founded in 2006, FloSports is a venture-backed OTT subscription video streaming service dedicated to sports, offering live and on-demand access to tens of thousands of competitions across 20+ sports in the US and abroad. FloSports offers a growing library of more than 2,000 hours of premium content and owns exclusive broadcast rights to 4,000+ premier events, with over 1M hours live streamed since inception. The company has 250 employees and is based in Austin, TX. For more information, please visit flosports.tv.