Swimming With A New Tattoo
Swimming With A New Tattoo
Here's our takeaway on how to manage the growing trend of getting inked and your passion for swimming on a regular basis
Jul 11, 2019
by Kyle Sockwell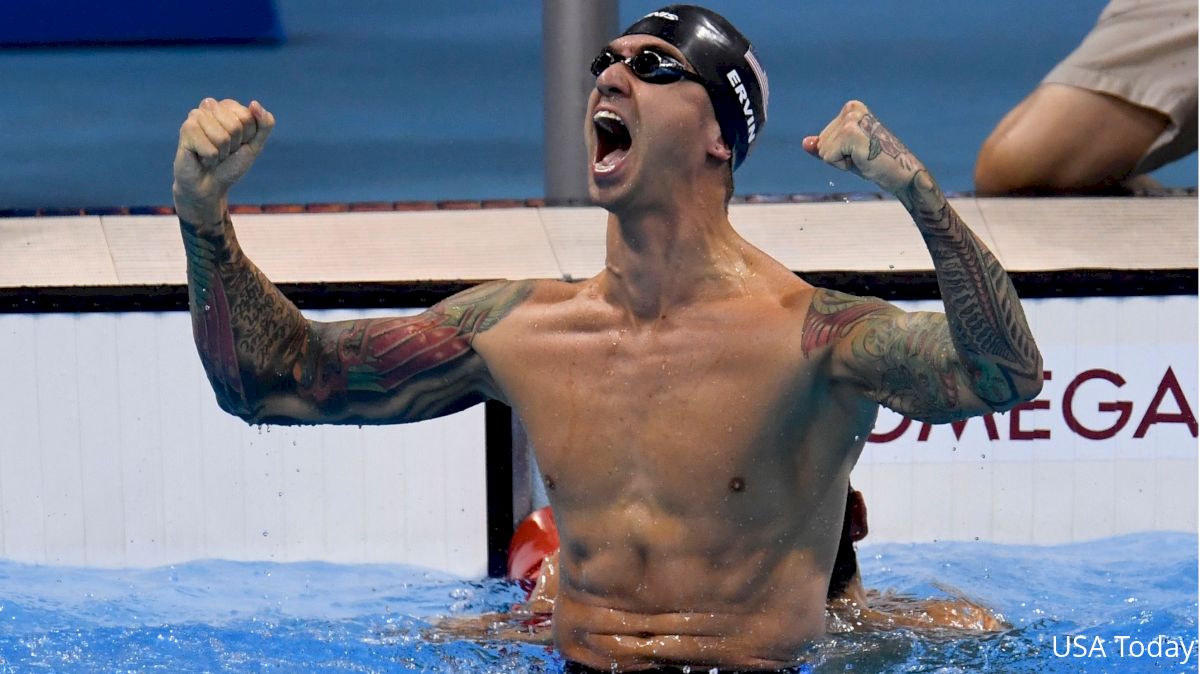 Here's our takeaway on how to manage the growing trend of getting inked and your passion for swimming on a regular basis...
For Non-Competitive Swimmers:
The solution to this issue is simple...don't swim with a new tattoo! A tattoo is an open wound, a permanent piece of art, and an expensive, personal investment. Similar to paint on a canvas you want to wait MORE THAN long enough for that thing to dry before moving it, wrapping it, or doing anything that could damage the artwork. One of the worst things you could possible do for a new tattoo is not practice proper aftercare and dip it in chlorinated water for extended periods of time. Un-chlorinated freshwater (such as rivers and lakes) can also be extremely detrimental to the quality and longevity of your tattoo.
Problem: I have to swim.
Potential Solution: Although it's better to leave the tattoo uncovered and open to the air in the days and weeks after your appointment, most professional shops will use a waterproof, transparent dressing called tegaderm on the day of, to protect your sensitive newly tattooed skin. This is actually a medical-grade product used in hospitals to heal open wounds. It can be purchased online or at most pharmacies.
Best Solution: Don't swim
For Competitive Swimmers:
First off, hopefully you thought about the timing for this tattoo better than a good majority of swimmers do. You'll need at least 1-2 weeks to let the tattoo heal before jumping back into intense workouts again, if you want to preserve the color and integrity of the artwork. To truly protect the money you just invested in this new ink, you should wait even longer...potentially one to two months.
FAQs:
Q: When is the best time to get my tattoo?
A: For non-competitive swimmers, it's probably best to avoid the summer months to ensure you're not missing out on the fun, recreational swims with your friends and family.
For competitors, it's probably best to wait until after your taper meet when it's more reasonable to take a few weeks off for the sake of recovery, prior to the next upcoming season. And obviously, it's always a good plan to just wait until you're done swimming competitively.
Q: Can I practice with a fresh tattoo?
A: We think the better question is: should you practice with a fresh tattoo?
The answer is: absolutely not. Pool water (which can include a multitude of different chemicals) can irritate your tattoo by making the skin extremely dry and flaky. Chlorine can also make the area itch and may cause a host of other conditions, such as skin rashes and red bumps. You also run the risk of those harsh chemicals leaching color from your new artwork (which is akin to throwing your money down the drain).
Let it heal and take the proper time off before getting back in the water.
Q: What are the fast facts of tattoo aftercare?:
Leave your bandage/wrap on until told by your artist.
Wash your tattoo well after removing the bandage/wrap.
Pat your tattoo dry after cleaning it.
Apply a small amount of fragrance-free lotion.
Wash your tattoo regularly.
Repeat the cleaning process until the tattoo is fully healed.
Don't pick and pull at the flaking/scabbing skin.
Stay away from the sun.

And most importantly...

Stay away from water!