2019 Big Ten Men's Championships
Preview | Big Ten Men's Championship
Preview | Big Ten Men's Championship
Preview of the 2019 Big Ten Men's Swimming & Diving Championship live on FloSwimming.com.
Feb 27, 2019
by Kyle Sockwell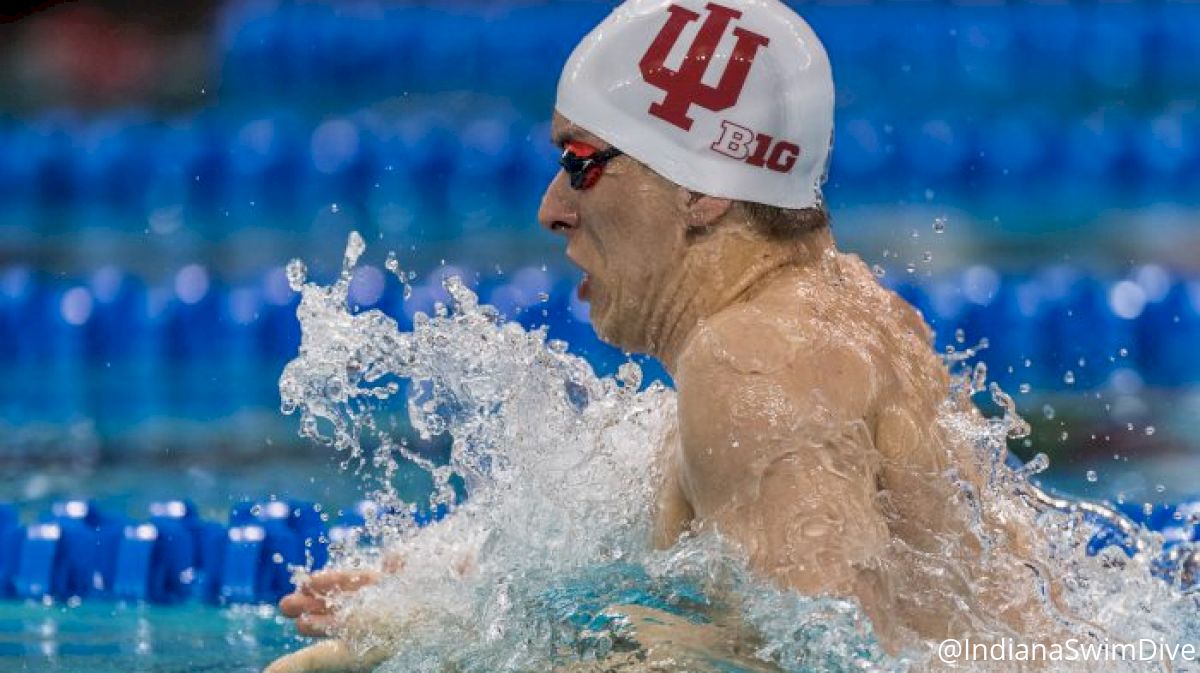 What to know before the 2019 Big Ten Men's Swimming & Diving Championship
When: February 27 - March 23, 2019
Where: University of Iowa
Results: http://www.sidearmstats.com/uiowa/swim/
2018 Men's Final Scores:
Indiana 1658
Michigan 1617.5
Ohio State 1300.5
Purdue 735.5
Minnesota 712.5
Wisconsin 696.5
Iowa 614.5
Penn State 389.5
Northwestern 260
Michigan State 247.5
We're going to go ahead and address the elephant in the room, this Indiana Men's team is the team to beat. No doubt about it. Coming in at a solid second, much like last year, is the Michigan Wolverines, and again in a strong third the Buckeyes. The depth of the Hoosier men is arguably unrivaled in the NCAA this year with an obscene amount of guys dipping below 20-seconds in the 50 free for one. Zach Apple should stand out for them picking up points in the sprint to mid-distance freestyle's with a ton of backup as well. Michigan is solid across the board with some standouts in the stroke 200s and IM events.
Night one at the 2019 Big 10 Championships is going to be filled with fireworks. We open up with the 200 Medley Relay and 800 freestyle relay which in my opinion could rival the SEC night one we just saw which included some of the deepest relay heats we've ever seen. Along with the first night we've got a lot of high-quality talent in the pool this weekend so keep your record books close and don't sleep on any of these heats.
Swimmers To Watch:
Zach Apple - Indiana - Sprint Free
Bruno Blaskovic - Indiana - Sprint Free
Ian Finnerty - Indiana - Breaststroke
Vinicius Lanza - Indiana - Butterfly/IM
Nick Hogsed - Ohio State - Freestyle
Charlie Swanson - Michigan - IM/Breast
Gustavo Borges - Michigan - Sprint
Ricardo Vargas Jacobo - Michigan - Freestyle
Patrick Callan - Michigan - Freestyle
Felix Auboeck - Michigan - Freestyle