2019 Big Ten Women's Championships
Preview | Big Ten Women's Championship
Preview | Big Ten Women's Championship
Preview of 2019 Big Ten Women's Championship.
Feb 20, 2019
by Kyle Sockwell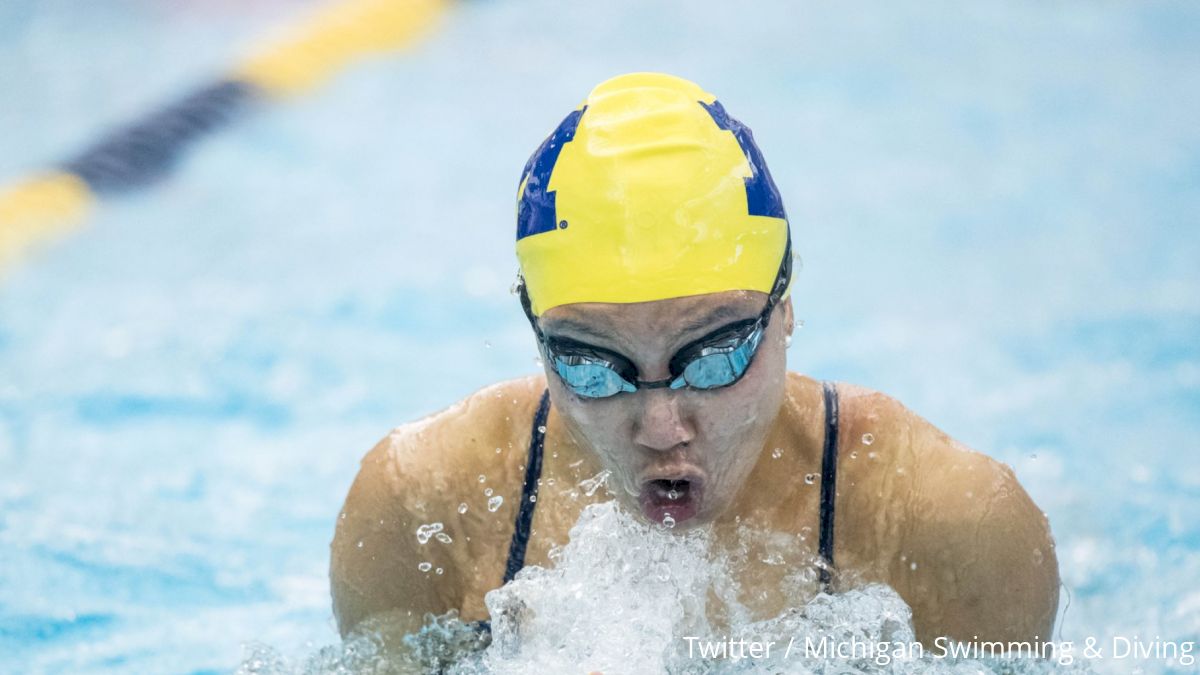 When: Feb. 20 - 23, 2019
Where: Counsilman-Billingsley Aquatics Center
2018 Women's Final Scores:
Michigan, University of 1465
Indiana University 1152.5
Ohio State University 1094.5
University of Minnesota 1049
Wisconsin, University of, Madi 755
Purdue University 693
Northwestern University 528
Pennsylvania State University 418
Rutgers University 386
University of Nebraska-Lincoln 358
Iowa, University of 338
University of Illinois 187
Michigan State University 172
Much like the 2018 version of this meet we fully expect the team race to come down to the powerhouses in Indiana and Michigan. Two other teams to keep an eye on would be Ohio State and Wisconsin, but they'll need some serious performances to chip away at the depth and high end potential coming from the Hoosiers and Wolverines. While some of the top end swimmers in the meet might not be fully tapered here that doesn't mean we won't see some legit swims coming out of people like King, and McHugh so don't blink. With all of this being said, I don't think anyone is going to be able to take down the Wolverines.
Momentum is going to be huge in this meet meaning a big night one from these teams will be absolutely necessary in order to jump start their push for the lead. Day two prelims are going to be huge and with a conference meet with as many teams as this one, filling the A and B finals with as many bodies as possible is going to win the meet. Getting your hand on the wall first is definitely important, but it's going to be just as important - if not more important - in prelims than it will be in finals.
Swimmers To Watch:
Siobhan Haughey - Michigan
Sierra Schmidt - Michigan
Lilly King - IU
Kathrin Demler - OSU
Ally McHugh - Penn State
Vera Koprikova - Rutgers
Beata Nelson - Wisconsin