2019 Big 12 Swimming and Diving Championships
Preview | 2019 Big 12 Championship
Preview | 2019 Big 12 Championship
Preview of the 2019 Big 12 Swimming & Diving Championship on February 27, 2019 in Austin, Texas.
Feb 25, 2019
by Kyle Sockwell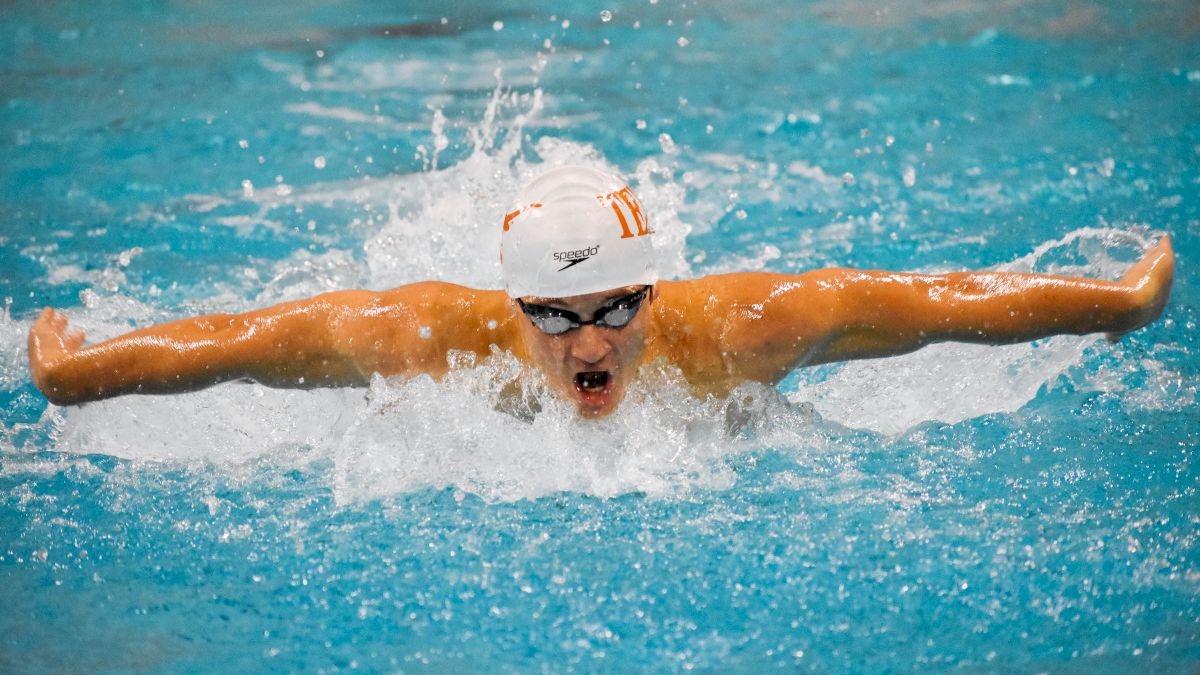 When: Feb. 27 - Mar. 02, 2019
Where: Austin, Texas
2018 Women's Final Scores:
University of Texas 1021
West Virginia University 650.5
University of Kansas 613
Iowa State University 512.5
Texas Christian University 461
The #2 Texas Women look to make a statement, lock in more cuts, and fine tune heading into the NCAA Championship season while securing another Big 12 title. Based on the results from last year and the progression they've shown this season it doesn't seem like they'll have too much trouble. As you can see from the 2018 results the team race for top three was pretty tight and we expect this year to be the exact same. Day one momentum kicking off with some of the most exciting relays in the sport of swimming will be important as we head into the ever so important day two prelims. Much like on the Men's side, the Texas women should all be at different point in their resting for NCAAs. This will lead to an interesting narrative coming from the (likely) fully tapered contenders in WVU, Kansas, Iowa State, and TCU. Upset alert.
Swimmers To Watch:
Remedy Rule - Texas - Fly
Grace Ariola - Texas - Sprint
Joanna Evans - Texas - Mid Distance
Kaeleigh Rice - TCU - Backstroke
2018 Men's Final Scores:
University of Texas 1052
West Virginia University 947.5
Texas Christian University 667.5
On the Men's side the longhorns look to continue their stout Big 12 winning streak and prep for what seems to be a challenging NCAA championship meet going up against strong teams in #1 Cal, #3 Indiana and more.
While we don't think WVU should challenge Texas for the title it's important to keep in mind the different places these teams are at coming into the meet. The majority of the WVU team should be fully tapered while a good portion of the Men will likely be somewhere in taper purgatory. If the West Virginia Men can come out the gate swinging in the 200 Medley Relay and ride that wave (no pun intended) into some more individual wins and A-final appearances they could put some pressure on the Texas Men.
Swimmers To Watch:
Tate Jackson - Texas - Sprint
Drew Kibler - Texas - Mid Distane
Townley Haas - Texas - Mid Distance
Charlie Scheinfeld - Texas - Breaststroke
Sam Pomajevich - Texas - Butterfly
Dayne Ogentaal - TCU - IM
Merwane ElMerini - WVU - Sprint
Jake Armstrong - WVU - Breaststroke