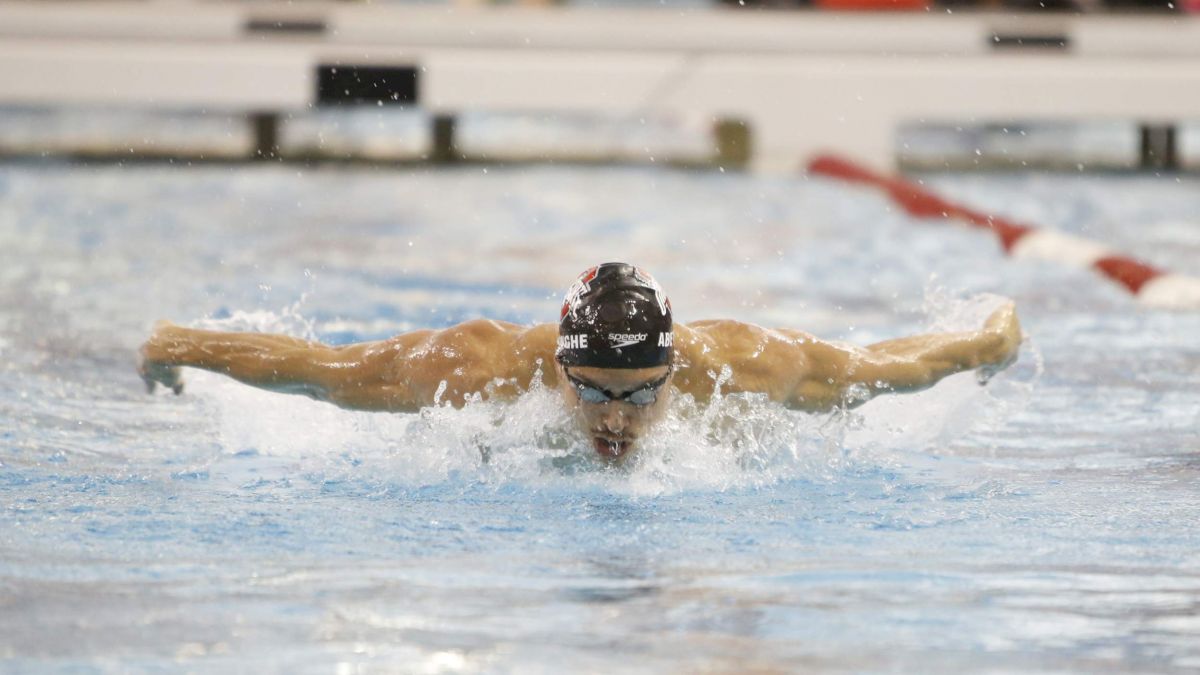 What better way to start off a preview is to take a look at the most recent dual meet performances from each squad and pick out some swimmers to watch? Let's do just that.
The Pitt Men & Women both showed they were ready to rock and roll against a solid West Virginia team taking both wins handily (Women 197.5 - 102.5 & Men 175-125). On the flip side, Ohio State is coming off a pair of losses to a powerhouse Michigan team and look to bounce back before heading into the conference championship season. Momentum going into taper is always important so we fully expect these teams to come out ready to race.
Side note: It's Ohio State Senior Day so keep an eye out for some big swims and a high energy meet from the old folk on the team.
Ohio State (Men #13, Women #15): The depth of the Ohio State men could prove to be troublesome for the Pitt guys as they had a plethora of low 20's in the 50 free and a few quick performances in most of the other sprints as well. Nick Hogsed should take care of the distance events while Ruslan Gaziev goes head to head with Pitt's stud sprinter Vera. Molly Kowal shouldn't have too much trouble with the 1000 based on the 9:49 she threw down against Michigan, but Brown of PITT will give her a push in the 500.
Needs:
Put the Pressure On Early
Take The Second Third and Fourth Places
Relay Wins
Key Performers:
Molly Kowal
Kathrin Demler
Ruslan Gaziev
Nick Hogsed
PITT (Men NR, Women NR): On the Women's side they'll need to lean on the breaststroke leg of the versatile Rachel Brown to get the meet started and swing momentum towards to Pitt side of the pool. Likewise on the Men's side, Blaise Vera will likely close out the relays with some speed hopefully swinging the momentum their way as well early on. The major need for Pitt is to clean up as many first places as possible to cut into the depth the Ohio State Men bring to the table.
Needs:
Early Relay Wins
Momentum
First Place Finishes
Key Performers:
Samy Helmbacher
Blaise Vera
Rachel Brown
Fully expect to see some breakout performances and potentially some lightly rested seniors looking to finish their dual meet careers with a bang.