My Three Favorite Workouts: 1000 IMs and All Out 200s
My Three Favorite Workouts: 1000 IMs and All Out 200s
Kyle Sockwell shares his three favorite workouts.
Jan 15, 2019
by Kyle Sockwell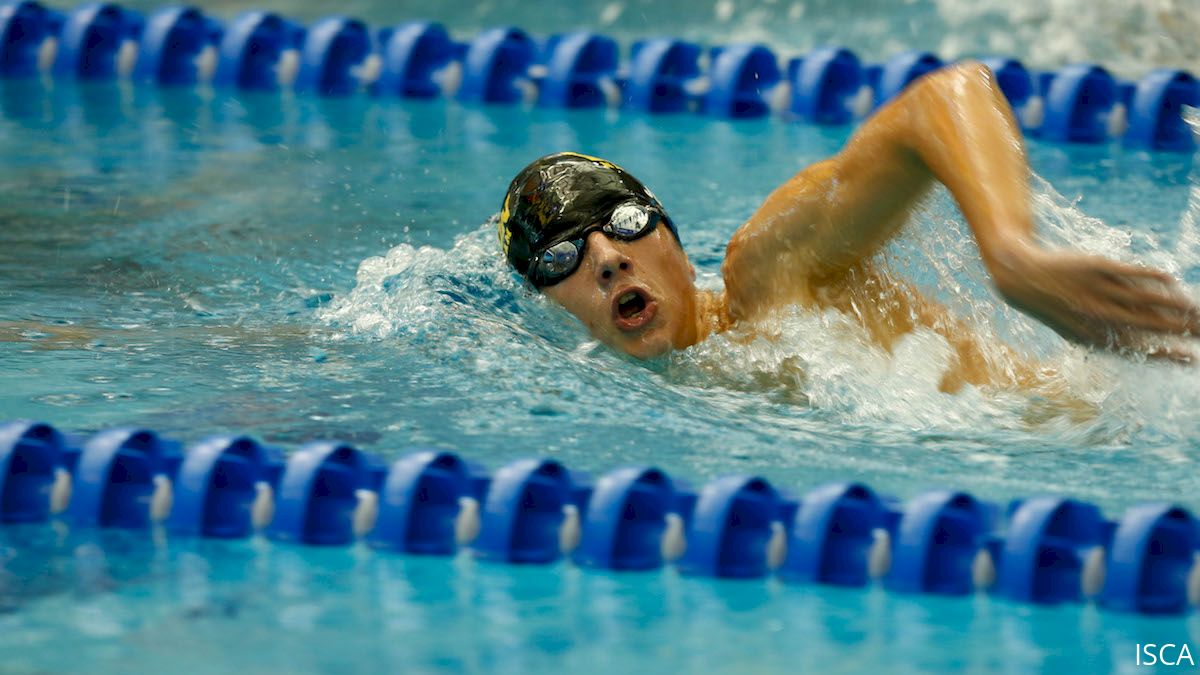 Practice #1
Pool: Short Course Yards
Set: 16 X 200's (Odds Active Recovery Freestyle & Evens Fast IM)
Interval: 2:30
Age: 19
How'd it go?
At this point in the season, my body was pretty beaten up so I wasn't expecting much out of the workout. Typically on one of these sets with minimal legitimate rest and this quantity of fast IM I'd expect to hold something in the 2:00 - 2:02 range. Getting into it that's exactly what myself and Zac Dalby, my training partner at the time, did. As we worked through the first 2-3 IMs we started to get competitive and the times started dropping. Zac was a front heavy IMer with a good fly leg and I was the exact opposite, weak fly, but strong back/breast. The times started dipping into the 1:57 - 1:58 range and our coach Stefan was getting into it. We held these all the way up until the last fast IM where Stefan decided to throw us a curveball and take the competition we'd created to the next level, fast freestyle. The whole crew threw down on the last one and while Alex Coci's 1:41 from a push was a strong first-place finish we had a solid group of 5-6 guys push a 1:43 at the end of a tough set during winter training. Not bad. Coci won PAC 12s that year in the 200 fly so I take partial credit for going out way too fast on that last 200 and pushing him a bit. You're welcome, Alex.
Practice #2
Pool: Long Course Meters
Set: FRIM - strong on the way up, descend on the way down
(FRIM = Freestyle, Backstroke, Breaststroke, Freestyle)
200
400
600
800
1000
800
600
400
200
Interval: No Clue
Age: 21
How'd it go?
FRIM was my bread and butter. As a 400IMer with a weak butterfly leg, removing the fly and replacing it with freestyle was music to my ears…especially long course. I was in the best shape of my life midway through winter training my junior year at ASU when I saw this set written on the paper. Immediate feelings were in the 60% nervous 40% excited range, to say the least. The set on paper is a beast, but once you get into a rhythm it definitely starts to become more fun. On the way up I went a bit too hard and paid for it on the last 400 and 200 coming down, but knew coming out the gate I wanted to go after the 800, 1000, 800 portion to see how my body reacted. It reacted about how you would think it did, ouch. Nonetheless, this was one of those workouts that I'll remember for the rest of my life. More of a "can you tackle this head on?" workout than anything else. If you've got a stud IMer who likes to get after sets like this one, give it a go, shoulders should hold up just fine with the lack of butterfly, but that doesn't mean you can't follow it up with some fast 50s fly. Good luck.
Practice #3
Pool: Short Course Meters
Set: 6 X 200s All Out (Best Stroke)
Interval: 6:00
Age: 17
How it went for me…
Oh, how nice it was to be a 17-year-old boy weighing in at a whopping 140lbs and be able to drop repeat 200s all-out with little to no fatigue. Wednesdays were "test set" days at Texas Gold in Austin, TX (AKA: My Childhood club team) and they were absolutely my favorite day of the week. We'd rotate through 100s, 200s, and on occasion 400s for the mid-distance crew with the 100 section consisting of 8, 200 section 6, and 400 section a quick 3. On this particular day, my teenage energy was peaking, the stars aligned, and I'm pretty sure there was a current in my lane because I don't think I ever felt this good during a workout again. Typically on a set like this, I'd look to hold somewhere in the 2:10 - 2:15 range.
Side Note: If you think it's weird that I remember all of this as easily as I do…you'd be surprised how many swimmers could bring up old workouts in vivid detail. Ask one.
Being the young lad I was I got off to an aggressive start and pushed somewhere in the 2:10 - 2:11 range. Was definitely pleased with this, but felt a good deal less taxed than I should after throwing down a 90% effort 200 back in the middle of the week. As the set progressed I took a second off of my time each 200 until I landed on a 2:06 on my last one which would end up being faster than I'd ever go in a 200 SCM back in my career. Way to go 17-year-old Kyle, 24-year-old Kyle is proud of you. Also, go all in on bitcoin and pull everything out around $13,000/ coin.
Thanks for reading my nostalgic article. Coaches, feel free to give these a shot and blame it on me. Swammers/swimmers, any sets of yours come to mind?