When Is It Time to Walk Away From Swimming?
When Is It Time to Walk Away From Swimming?
One man shares his thoughts on how to decide when to walk away from swimming.
Jan 8, 2019
by Kyle Sockwell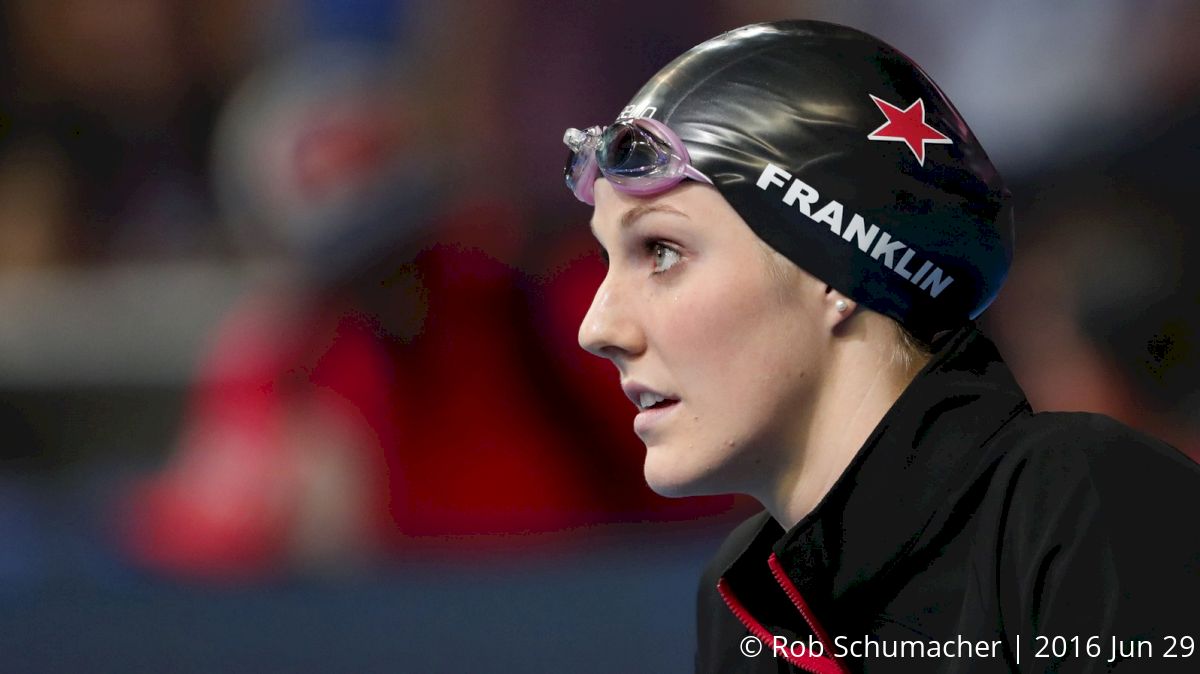 Let's go ahead and make one thing clear. Swimming is a brutal sport and there are absolutely going to be ups and downs throughout your career. The goal here is to help you, or someone you know, decide whether it's just a rough day or time to walk away.
My Story:
Swimming and I had a solid relationship for the majority of our time together. Different than most swimmers, I loved practice. Repeat 400IMs were my jam, lactic sets were the highlight of my week, and I still remember the feeling of getting out of the water after a tough workout knowing I had just gotten better. Regardless, it wasn't always sunshine and rainbows. With your head down in the water for 4+ hours a day you have a lot of time to convince yourself that you should quit swimming and do any of the thousands of other things you could be doing with your time. Question is, when is walking away the right choice?
My swimming career started when I was just five-years-old then continued on to carry me to the D1 level and land me a spot on the team at Arizona State University. The ASU team, coaching staff, and university as a whole were without a doubt the best years of my life and I'd re-live them right now if given the chance. A good 16-years into my career and pair of bum shoulders (from a lovely pairing of baseball and swimming for a few years early on) had definitely taken their toll on me as my senior year approached. My junior year had finished up with a successful PAC-12s and four lifetime best times in what would be the final race of my career, the 200 breaststroke. Typically you would think a meet like this would re-energize an athlete for the upcoming season, but for me it felt different…it felt complete. I pushed on, swam over the summer, and prepared for my senior year but to make a long story a bit less long ended up having a meeting with coach Bowman to discuss where my head was at with the sport. I ended up taking a week to think about the season and kept wrestling with whether or not there was anything left for me to do. I decided to let the sport go and to this day still believe it was the right choice. It may sound like it was a quick choice, but I can guarantee you it wasn't. Was I letting my teammates down? My coaches? My parents? I wrestled with these questions and a plethora of others for a long time. This was a 51% yes vs. 49% no decision.
So there's my story. For some people that might be enough to help them figure out whether or not they should call it a day and hang up their tech suit, but some might need more.
Things to consider:
Swimming is a really hard sport. Both mentally and physically. If you don't love it, let it go.
A bad practice doesn't mean the end of the world. There are times when you should suck it up and go to practice the next day with a fresh mindset.
Swimming isn't 100% about the sport itself. Consider the people, the structure it provides, and the outlet from other stressors it can be for you.
Sometimes it's okay not to "just keep swimming" and to take a step back to think about what moving on would look like.
Things to do when you think you want to quit:
Write down the positives and negatives

It might seem relatively simple and well… it is but there's something about actually writing out what you enjoy, what you would miss, and what you struggle with that helps put this dedication of time and energy into perspective.

Ask for a day or two off

Any decent coach would be able to recognize when a swimmer is really considering their future in the sport. A day or two off - more often than not - can salvage a career.

Talk to people about it

Too many people try to handle this decision on their own when really that's the last thing you want to do. Swimming is a unique sport and it's more like a breakup than just quitting. Parents, coaches, and teammates would be a good place to start.

Watch race videos

This one might sound weird, but trust me…give it a shot. They can be your own videos or maybe the Beijing Men's 400 Freestyle Relay. I don't know. Maybe that's a good one. Yep. Yep, it is. Watch it.

Think about your goals

If you have attainable goals that you've left unfinished. Consider them. The last thing you want to do is look back on your career and think about what could have been. Let's also be real, if your goal is to win 15 Olympic gold medals yet you haven't yet qualified for trials…that ain't gonna fly.
After a good year plus away from the sport, I'm back in the water now and enjoying it just as much if not more than ever before. I can't take the credit for that though, the coaching staff I had at ASU, the teammates I had my whole life, and my parents all played a role in making sure a sport that I loved didn't become something I hated.
If you have any questions, I'm an open book.