Missy Franklin Retires at 23
Missy Franklin Retires at 23
Five-time Olympic gold medalist Missy Franklin retires from swimming at 23.
Dec 19, 2018
by FloSwimming Staff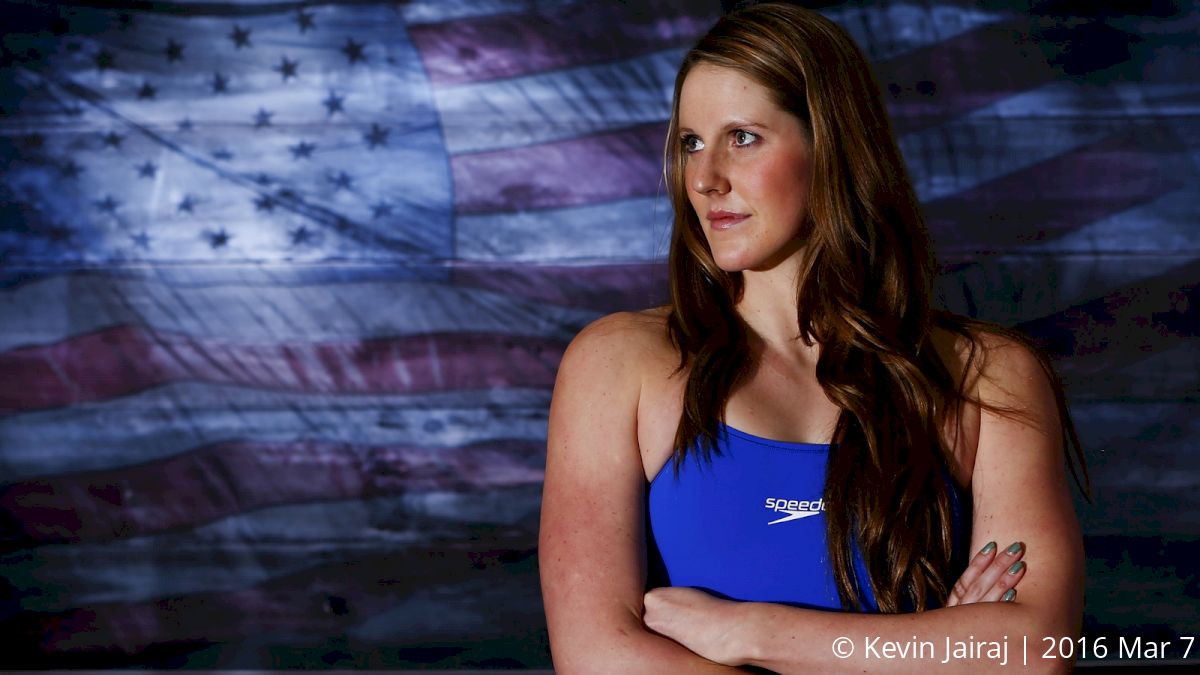 Decorated Olympian Missy Franklin has announced her retirement from swimming at age 23. The London Olympics fan favorite made the announcement Wednesday, Dec. 19 in a letter posted on ESPNW.
Citing shoulder pain that began in April 2016 and resulted in two surgeries, one on each shoulder, a month apart in early 2017, Franklin brought to a close a decorated career that included five Olympics gold medals, a world record, numerous American records and two FINA World Swimmer of the Year honors. At the 2012 Olympics, she became the first woman in any single Olympic sport to win four gold medals. She was only 17 years old.
In two seasons with the Cal Berkeley women's swimming and diving team, Franklin earned four NCAA individual titles: in the 200-yard backstroke, in the individual medley, and two in the 200-yard freestyle.
"It is with tears in my eyes but a full heart that I begin typing this letter," Franklin began.
The letter illustrated Franklin's love for swimming that began in early childhood. It also detailed her struggle with chronic shoulder pain leading up to the 2016 Olympics and continued even after the double shoulder surgeries.
"Every moment I wasn't training was spent recovering with ice and rest, as I tried to heal and prepare myself for the next practice - but nothing was working. I went through three different rounds of cortisone shots, one of which was before Nationals this past summer, and also had an ultrasound bicep tendon injection at the end of September. Technically speaking, my medical diagnosis is severe chronic tendonitis of both the rotator cuff and the bicep tendon," Franklin wrote. "After the failure of my last round of shots, I had only one other option: another surgery, and even that was a long shot."
So instead of pursuing yet another surgery, Franklin decided she had reached the end of her swimming career.
"I'm ready to not be in pain every day," Franklin concluded. "I'm ready to become a wife and, one day, a mother. I'm ready to continue growing each and every day to be the best person and role model I can be. I'm ready for the rest of my life."
Franklin's immediate future includes her upcoming wedding to former swimmer Hayes Johnson. The couple got engaged in September.
Here's to an amazing athlete with an infectious personality who was a delight to watch compete. We wish you the best, Missy!