USA Swimming Announces Executive Team Appointments and Promotions
USA Swimming Announces Executive Team Appointments and Promotions
USA Swimming Announces Executive Team Appointments and Promotions
Dec 20, 2018
by FloSwimming Staff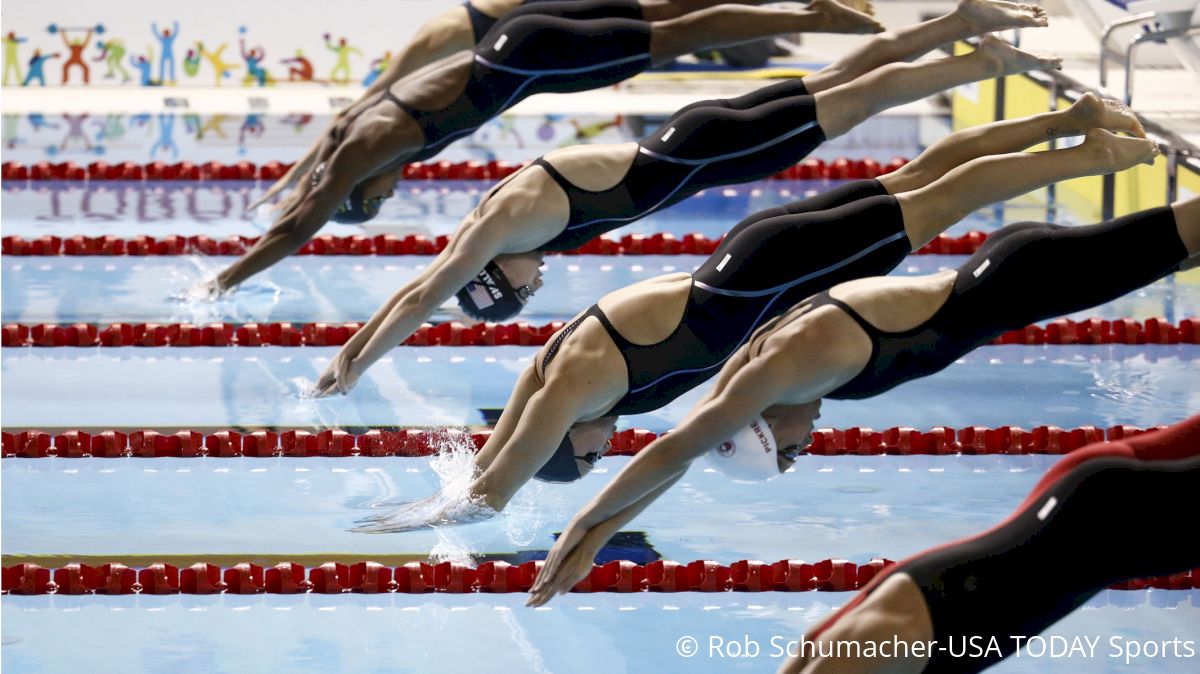 USA Swimming Announces Executive Team Appointments and Promotions
C-Suite changes include the addition of Eric Skufca as Chief Financial Officer and the promotion of Lucinda McRoberts to Chief Administrative Officer
COLORADO SPRINGS, Colo.– USA Swimming announced today the year-end promotion of several individuals across the organization in its continued effort to enhance internal and external membership and stakeholder services.
Following current Chief Financial Officer (CFO) Jim Harvey's retirement announcement earlier this year, the organization is pleased to announce the appointment of Eric Skufca to the role of CFO as of December 17. Most recently with Kroenke Sports & Entertainment in Denver, Skufca also spent time with industry-leading audit, consulting, tax and advisory firm Deloitte.
USA Swimming's in-house legal representative since 2014, and current Vice President of Business Affairs, Lucinda McRoberts will now step into the role of Chief Administrative Officer (CAO). Additionally, McRoberts will continue in her capacity as General Counsel and head of the organization's Business Affairs Unit, which includes the Legal, HR, IT, Risk Management, Safe Sport, Government Relations and Office Management teams.
Also, in the Business Affairs Unit, Abigail Howard has been promoted to Associate Counsel and Director of Safe Sport. A former swim coach, Howard also worked as Deputy Prosecutor at the Marion County Prosecutor's Office and senior associate to the special victim's team sex crimes and child abuse unit.
Following the departure of Chief Marketing Officer (CMO) Matt Farrell, Isabelle McLemore has been promoted to Managing Director of Communications, and will oversee communications and content strategy across the organization. McLemore will also work with President & CEO Tim Hinchey in leading the Commercial Business Unit on an interim basis as the organization continues its search for a new Chief Commercial Officer (CCO).
Additionally, Commercial Business Unit team member Jake Grosser has been promoted to Director of Business Intelligence as the organization continues to look at the best, and most effective ways, to deliver services to its membership and further develop Consumer Relationship Management (CRM) capabilities.
The promotions follow this fall's previously announced hiring of Managing Director of Sport Development Joel Shinofield, who will be responsible for overseeing the Sport Development Division within the Technical Business Unit and executing a strategic plan that enhances the development and education of athletes, coaches, clubs and Local Swimming Committees (LSC) across all levels of the sport in the U.S.
Keep up with all the latest USA Swimming news by following @usaswimming on Facebook, Twitter and Instagram.