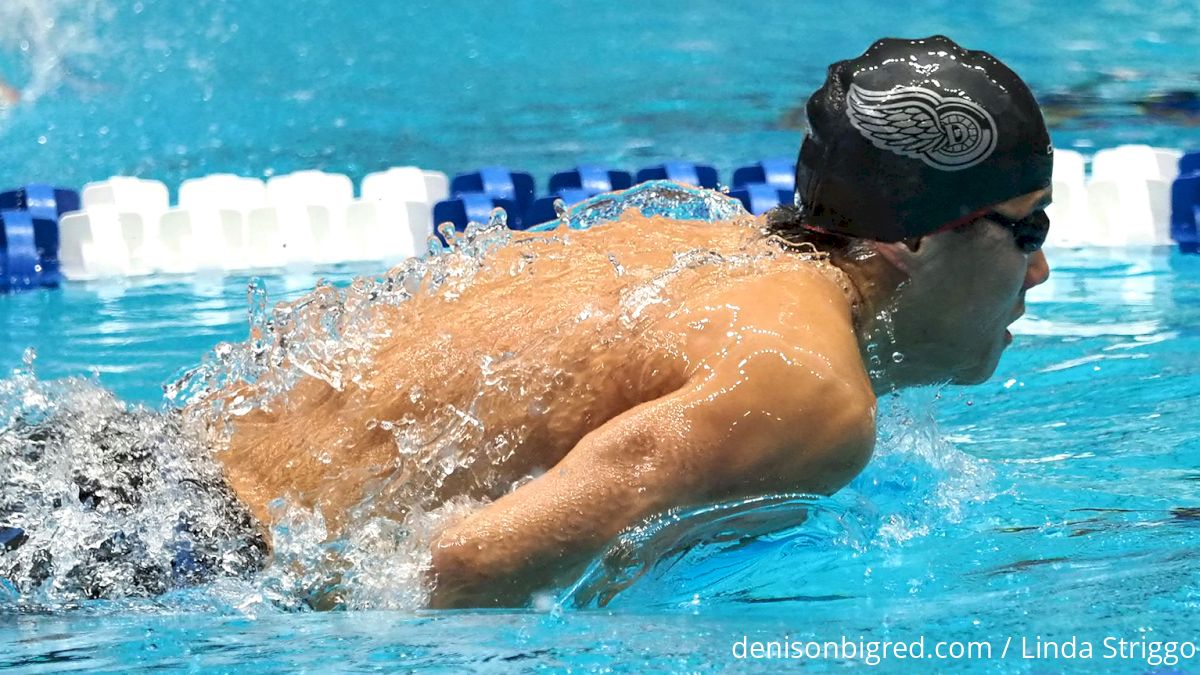 After opening the season with five major-Division 1 foes, Ohio State is slated to match up with mid-major Akron and DIII Denison on Friday. As far as in-state competition goes, this meet brings a wide range of swimmers together.
For the men, it is just two teams; the Buckeyes and the Big Red. Akron doesn't field a men's swim team. In the season second CSCAA poll released October 24, Ohio State cracked the top ten, edging Alabama by two points. Lower division aside, Denison is the unanimous number-one team in the Division III preseason rankings. Having faced on highly division opponents, the Big Red enter winless.
In the Buckeyes early season challenges, they have produced highly ranked swims. Canadian freshman Ruslan Gaziev leads the nation in the 100 freestyle with a 43.40 from their dual against the Crimson Tide. He also sits 23rd in the 50 freestyle.
Buckeye breaststroker Jason Mathews ranks in the top ten nationally for the 100 and 200 breaststrokes in Division I. Junior Noah Lense, who ranks top-25 in the 200 butterfly, will play a big role for Ohio State.
With swims from the early season Akron Invitational, two Denison swimmers are positioned to challenge the Buckeyes. Distance swimmers Matt Hedman is listed quickest in the 1000 freestyle with a 9:25 split time from a 1650. He's projected second in the 500 freestyle. Junior Bebe Wang has also been quicker than the Buckeyes with a 1:50.23 200 backstroke.
As far as points go, Ohio State won't have any issue picking up their fifth win and overcoming their upset loss to Virginia Tech last weekend. For Denison, a loss to Ohio State isn't any reason to hang their heads. Ultimately, racing power-five competition will benefit them in the long run.
The women's side is a bit of a different story. Ohio State, coming off dominant wins over Virginia Tech and Penn State, is ranked 15th nationally. Following not far behind is Akron, who joined the polls at 22nd. Like the men, Denison is highly ranked nationally for Division III, being the number-two team in the lower division.
The matchup between Akron and Ohio State is bound to be tight race. Akron enters with six different swimmers ranked among the top-25 nationally, led by Paulina Nogaj in the 100 butterfly. Ohio State has half as many ranked among that group.
Ohio State is slated to win seven individual events with Akron claiming five. After Akron's early season invite, they are seeded to win both relays over Ohio State as well.
The race to watch comes in the 100 freestyle as four swimmers are separated by half-a-second. Akron's Sarah Watson and Ragen Engel are tied on top with entry times of 50.11. Ohio State's Freya Rayner is the highest ranked Buckeye at fourth.
Denison's best shot to pull an upset against both Akron and Ohio State comes in the 100 breaststroke. Junior KT Kustritz is within half a second of both schools top breaststroker. Each school's best performer thus far has swum a 1:02.
Akron and Ohio State are split on the boards with Buckeye junior Lara Tarvit leading the way on 3-meter and Zip senior Karly Crail on 1-meter.
While Ohio State is still the favorite to capture wins against both Akron and Denison, the meet to watch among the four different races Friday will be the Zips and the Buckeyes on the women's side.
Friday's action starts at 5PM (CST) from McCorkle Aquatic Pavilion. Full coverage can be seen live on FloSwimming.