2018 European Swimming Championship Finals
2018 European Championships: Sarah Sjoestroem Highlights Top 5 To Watch
2018 European Championships: Sarah Sjoestroem Highlights Top 5 To Watch
The European Championships are upon us. Here are five swimmers who make this a can't-miss event.
Aug 2, 2018
by Ben Colin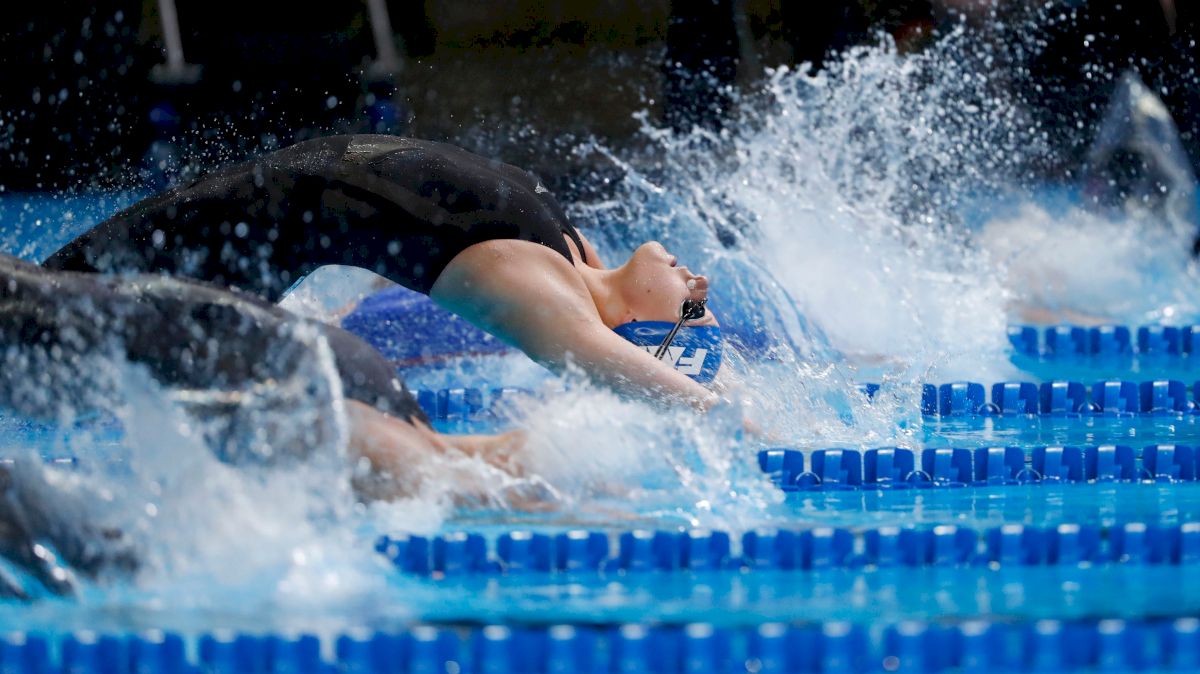 In the absence of the Olympics or World Championships, the off summer is traditionally dubbed as the least exciting in swimming. Yet, the world is still taking to international competitions, albeit not all against each other.
While the United States heads to the Pan Pacific Championships in Japan, the European countries take the pool in Glasgow, Scotland. Overall, the European Championships are a six-sport, multi-nation competition that presents the best each country has to offer in swimming.
Watch the European Championships Finals Live on FloSwimming
Six current long-course world record-holders are competing, some with chances to best their previous mark. Anytime the world's best get together, the swimming is bound to be exciting. Here are five swimmers that will be making some noise at the European Championships.
1. Sarah Sjoestroem | Sweden
Holding four world records, Sjoestroem leads the way in every event she is entered in. There's no reason to believe anyone but the Swedish star will win her trademarked events.
The 50 and 100 butterfly world records came further back. The 50, in 2014 at the Swedish Championships, and the 100 at the Rio Olympic Games in 2016. Her seed times, both from last summer's World Championships, are merely tenths from those records.
It's different with the freestyle events. Both seed times are the current world records, swum in Budapest just over a year ago. She cemented her sprint freestyle dominance very recently and definitely won't let off the gas in Glasgow.
Sjoestroem brings the ability to swim fast at any moment. If she wants to lower a world record, it can absolutely happen. She broke records at 15 years old in Rome and 23 in Budapest — why not, as her 25th birthday approaches, claim another?
2. Laszlo Cseh | Hungary
One of swimming's most versed athletes, Laszlo Cseh, is 15 years removed from first winning Hungarian swimmer of the year and still ranks among the world's best. He is entered to swim four individual events in Glasgow: all three butterfly events and the 400 freestyle.
Cseh, who battled Michael Phelps for years in the 400 IM, faces fresh challengers. His highest seed, the 200 butterfly, he is joined by two fellow countrymen in the top three. Youngsters Tamas Kenderesi and Kristof Milak are pushing to dethrone Cseh as Hungary's male swimming superstar.
The 100 butterfly, his most recent personal best swim, comes as a three seed behind Milak and Britain's James Guy. With age, sprint events become much more appealing and Cseh is presented with a great opportunity to climb atop a podium again.
Banned suit swim records of his still stand today, although the 200 butterfly is in danger of falling. Cseh is making one of his last charges at his personal best times from 10 years ago while battling to keep his name on them instead of another.
3. Yuliya Efimova | Russia
The rivalries seem endless with Russian breaststroker Yuliya Efimova. She has documented feuds with America star Lilly King and underlying tension with any other competitors who question her ethics in the sport.
This summer, Efimova and King swapped world leading times. King wasn't able to reclaim the top spot at the Phillips 66 Nationals last week. It is now smooth sailing for the Russian to claim this year's best swim in the 100 breaststroke.
Efimova is entered in four events, all three breaststrokes and the 200 individual medley. She is the top seed in every breaststroke event. In the IM, she is seeded sixth. Her most legitimate challenger is Lithuania's Ruta Meilutyte, who is still seeded seven tenths of a second behind in the 100.
Despite not currently holding any breaststroke world records, Efimova is tenths off of all three. Her best shot, taking down King's 100 mark set last summer at the World Championships of 1:04.13. Some antics are also to be expected, as they seem to follow any Efimova swim.
4. Adam Peaty | United Kingdom
Does Britain's superstar breaststroker have it in him to dominate another major international competition?
There's no reason to believe anything other. Peaty hasn't faced many challengers in the sprint breaststroke events since his emergence. He is seeded to smash the field in Glasgow. The 50 breaststroke margin is 0.78. He's seeded to win the 100 by over a second and a half.
Peaty was beaten earlier this year in the 50 breaststroke by South Africa's Cameron van der Burgh. He's been the only to defeat Peaty on in an international, long-course swim since 2014. Obviously, van der Burgh won't be swimming at the Europeans.
It may not be by world record, but Peaty should claim gold in the 50 and 100 breaststroke for the third straight European Championships.
5. Katinka Hosszú | Hungary
Thus far, the Iron Lady has been defined by out of water news in 2018 — most notably, her documented separation with her husband and former coach Shane Tusup. This meet gives her a chance to add international medals to a new chapter of her life.
Hosszú enters the European Championships with three events. Despite being the world record holder in the 400 IM, the 29-year-old swimmer won't be competing. She's set to swim the 200 IM along with the 100 and 200 backstrokes. Hosszú is top seed in all three.
In her career, Hosszú has 11 individual gold medals at the European Championships. Adding two to that should be a walk in the park. The 100 backstroke, on the other hand, will be much more difficult. Russian Anastasiia Fesikova is close on her heels.
Coverage of the European Championship Finals can be seen on FloSwimming.com.