2018 USA Water Polo National Junior Olympics
2018 Junior Olympics Crowns 12-18U Boys Medalists From Session 1
2018 Junior Olympics Crowns 12-18U Boys Medalists From Session 1
Session One of the 2018 Water Polo National Junior Olympics has crowned its champions in multiple divisions.
Jul 25, 2018
by FloSwimming Staff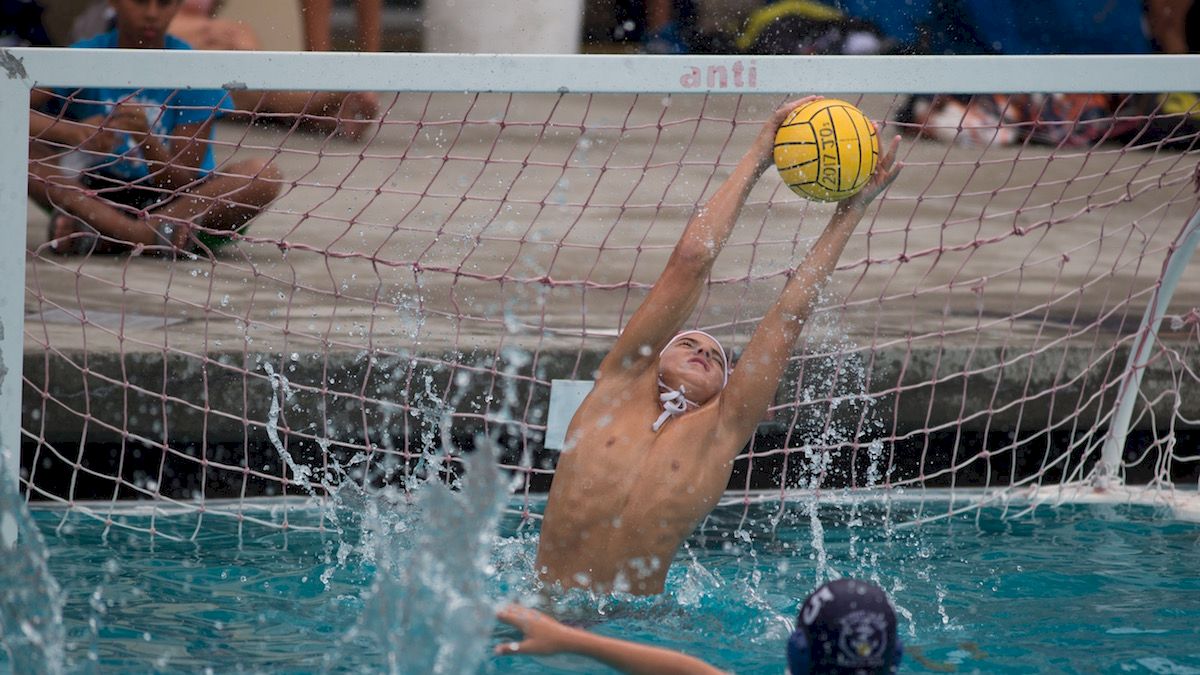 Session One of the 2018 Water Polo National Junior Olympics has come to a close in the San Jose, CA, and Stanford areas with champions crowned in multiple divisions across various age groups on Tuesday. Stanford University's Avery Aquatic Center played host to the highest level medal matches in the Championship Division.
In a strong start to the day, Vanguard earned gold in the 12U and 14U title matches. SOCAL Water Polo followed with gold in 16U and the United Cozy Boys closed things out taking gold in 18U.
In the 12U final, Vanguard got out to a big lead and was able to defeat Newport Beach 18-8 with Ryder Dodd earning MVP honors. In the bronze medal match, it was San Diego Shores downing Rose Bowl 12-4. In the 14U title bout, Vanguard again claimed gold—this time in a much tighter match as they edged SOCAL 11-10. Logan McCarroll and James Rozolis-Hill shared MVP honors. In third place, LA Premier slipped past Stanford 9-8.
The 16U final saw two familiar foes get together with SOCAL downing CC United 9-6 to earn the gold. Riley Pittman was named MVP. In third place, San Diego Shores moved past Pride 6-5 for bronze. The 18U final feature the top seed in the recently assembled United Cozy Boys against the home team Stanford. After winning most matches in lopsided fashion, Stanford pushed the Cozy Boys to the brink, before falling 9-7. The team declined to select an MVP. In third place, it was another medal on the day for Vanguard as they defeated LA Premier 14-11.
Session Two begins Thursday morning in the San Jose/Stanford area, streaming LIVE on FloSwimming from the Avery Aquatic Center.
12U Boys
1. Vanguard - MVP - Ryder Dodd
2. Newport Beach
3. San Diego Shores
14U Boys
1. Vanguard - MVP - Logan McCarroll and James Rozolis-Hill
2. SOCAL
3. LA Premier
16U Boys
1. SOCAL - MVP - Riley Pittman
2. CC United
3. San Diego Shores
18U Boys
1. Cozy Boys - MVP - None selected
2. Stanford
3. Vanguard