2018 USA Water Polo National Junior Olympics
USA Water Polo Jr. Olympics: Top 18U Teams Primed For 4-Day Battle
USA Water Polo Jr. Olympics: Top 18U Teams Primed For 4-Day Battle
The biggest age group water polo tournament in the nation is about to start on Saturday in the San Francisco Bay Area.
Jul 20, 2018
by FloSwimming Staff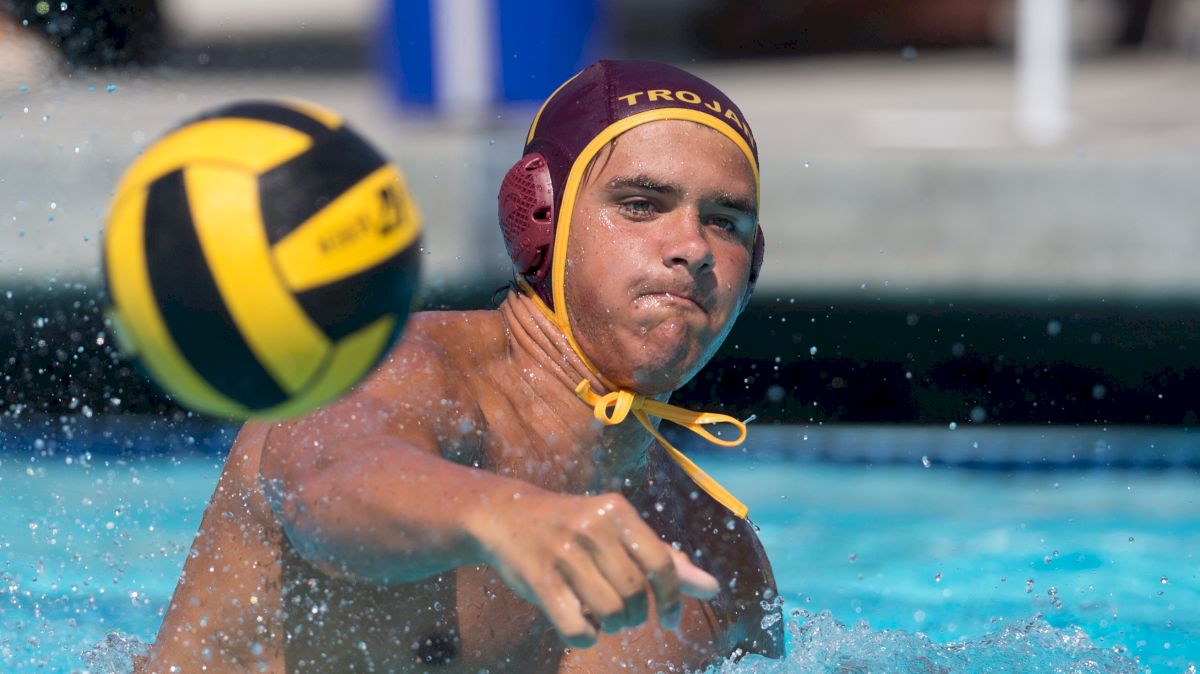 By James E. Smith
---
The biggest age group water polo tournament in the nation is about to start on Saturday in the San Francisco Bay Area. Hundreds of teams from throughout the nation will descend on Silicon Valley and environs for the 2018 USA Water Polo National Junior Olympics.
Squads comprised of boys ages 10 to 18 will begin competition on Saturday. Each age group—18U, 16U, 14U, 12U, and 10U (coed)—is split into "Championship" and "Classic" flights, the former containing the top seeds from each of USA Water Polo's 11 zones.
The session ends with title matches for each age group and flight on Tuesday, July 24. After a day of rest, the girls kick off Session 2 on Thursday, July 26. The official event page claims San Jose as the host city. But aficionados will note that key matches are largely set at the beautiful Avery Aquatic Center on the Stanford University campus, home to the best water polo stadium in the USA.
Tickets are still available, but if you're one of the many who won't attend in person, lucky you. You can catch all the action from The Farm from the comfort of your sofa via FloSwimming's live stream.
And while JOs features the best in all age groups, the 18U tournaments' top the agenda for many, including the biggest concentration of varsity coaches attending any American water polo event.
"Every college will come out," says John Abdou, High Performance Director for USA Water Polo.
Favored by many and seeded on top of the Championship bracket is United Cozy Boys, a roster of oddly unwanted players who just happen to have world-class talent.
How does that work? Start with a glance at the map below. Of the top 24 teams in the Championship flight, only one is located outside the borders of the Golden State. And for many in California, the pinnacle of the sport is a CIF (high school) championship.
So say you're one of the best programs in prep water polo history, like Mater Dei in Santa Ana. How do you best prepare to win one of those coveted CIF trophies? They might advise that you should form a club exclusively for your high school athletes, train constantly in the offseason, and before JOs comes around, give your recently graduated seniors a pat on the head and a pink slip. Time to move on, old man, we're training for an autumn title trophy.
Many of the top clubs in California do exactly the same, cutting loose their high school seniors so they can focus on developing the athletes who will be with them as the CIF season begins every September. That crazily leaves some of the best 18-year-olds in the state without clubs to play for. Thus, a team like United Cozy Boys is assembled, featuring such talent as USA senior men's national team newcomer Hannes Daube and Harvard University's Dennis Blyashov, just two out of a large group of young stars.
In 2015, it was the champion side Santa Barbara Polo Pals who did the same, packing the team with stars such as Harvard-Westlake High School's Ben Hallock and Johnny Hooper, both now senior team veterans, with Hallock being a 2016 Olympian. It's a trend with its detractors, some concerned that JOs will come to resemble the AAU basketball and its mercenary tendencies.
As one experienced coach noted, how would you like it if the group of athletes you've groomed for success for years—who've played and won together since they were skinny little middle schoolers and who've proved themselves against all competitors—suddenly have to face an assembly of all-stars on their path to a Junior Olympics championship? What does it say to the clubs that aim to cultivate lasting relationships with their athletes, a holistic approach favored at the highest levels of American and European water polo?
But, as the coach admitted, the all-star teams have improved the level of play and competitiveness at the top levels of club water polo. And they're great for the fans. It's a trend that has caught the attention of the water polo community and is one to watch.
For now, it remains an issue and not a crisis with other clubs committed to simply toppling the favorites and making the issue moot. Abdou says to watch out for Stanford, seeded sixth but a team that has trained together for years. A relative youngster, Santa Cruz's Gabriel Discipulo, anchors Stanford's offense and has caught the eye of national team coaches. He is joined by four others who were selected to USA Water Polo's youth national yeam.
Vanguard, a powerhouse club from Orange County, is seeded third and boasts a gaudy record of success along with talents such as Long Beach State-committed Garrett Zaan. A Vanguard vs. United final would be no surprise to many.
Los Angeles' Trojan is a club with some serious heritage and a legendary technical director. Jovan Vavic is widely considered the best collegiate coach in history and he has assembled an enviable group of coaches, including Erik Healy who leads their second-seeded 18s.
Perhaps the most historic club of all, Newport Beach, is also in the mix. Under a rising star in the coaching community, Ross Sinclair, the club continues its resurgence with eyes on the 18U medal stand. Newport Beach's standout is Makoto Kenney, who did this:
The boys' Platinum Championship is at 4:45 PM local time on Tuesday, July 24. For the entire schedule and more info on the event visit USA Water Polo and the FloSwimming event page.