2018 TYR Pro Swim Series At Austin
Double Prize Money, New Kinks Debut Thursday At PSS Austin
Double Prize Money, New Kinks Debut Thursday At PSS Austin
The 2018 USA Swimming TYR Pro Swim Series kicks off Thursday, January 11 in Austin, TX and features more prize money, Swim Squads, and more.
Jan 10, 2018
by Maclin Simpson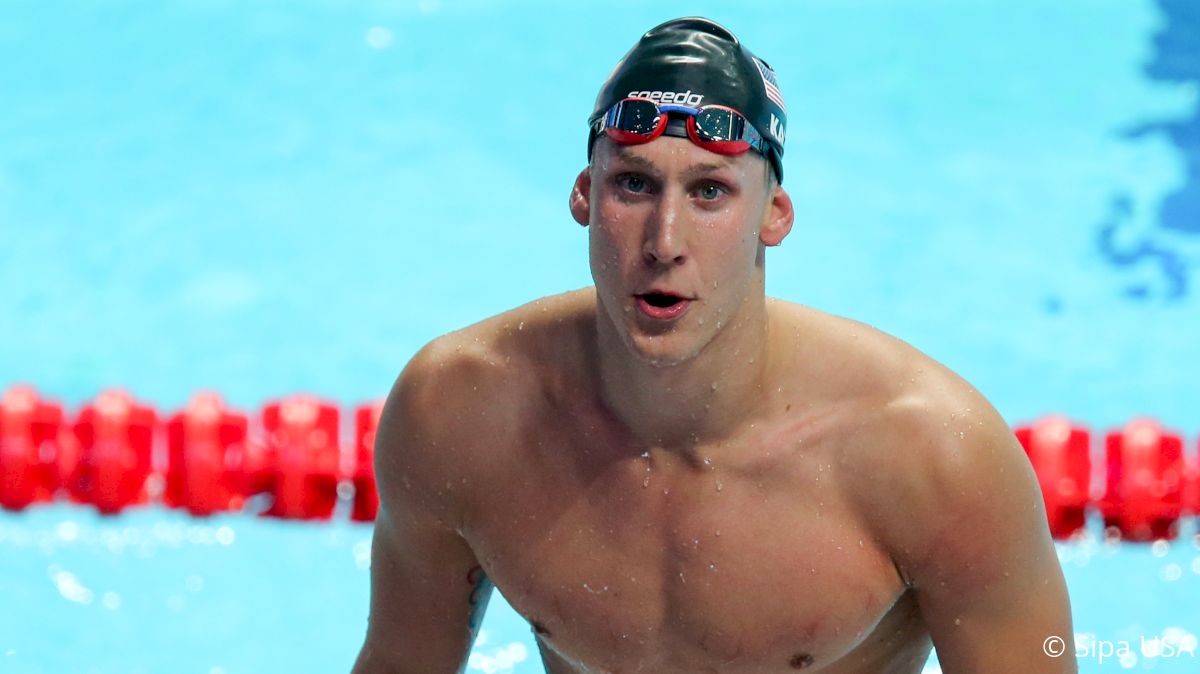 The 2018 season officially gets underway Thursday morning with the first stop on USA Swimming's TYR Pro Swim Series at the Lee and Joe Jamail Texas Swim Center in Austin, Texas.
2018 TYR Pro Swim Series - Austin
January 11-14
Austin, Texas
Long Course Meters (LCM)
Series Schedule
Austin, Texas - Jan. 11-14
Atlanta, GA - March 1-4
Mesa, AZ - April 12-15
Indianapolis, IN - May 17-20
Santa Clara, CA - June 14-17
Columbus, Ohio - July 6-8
While this year's circuit brings all of the same familiar faces, there are a few new twists to keep an eye on as the season progresses — including a new title sponsor in TYR (previously arena swimwear).
Increased Prize Money
Most notable for the competing athletes, USA Swimming has upped the ante on prize money. Previously, the rewards were $500 for a first-place event finish, $300 for second, and $100 for third. They have now doubled.
All individual Olympic events
$1,000 - 1st place
$600 - 2nd place
$200 - 3rd place
50s Of Stroke (Shootout)
$200 - Top 4 finishers in 1st round of shootout
$400 - Top 2 finishers in 2nd round of shootout
$600 - Winner of shootout
*There will be no prize money or points for the Mystery Individual Medley or Mixed Medley Relay
USA Swim Squads
One of the most significant twists is the introduction of the Swim Squads. Essentially, the national team has been split into four squads (teams) that will compete for points and a grand prize throughout the 2018 Pro Swim Series, plus the 2018 National Championships.
How does it work?
1. Form Squads
At the 2017 Golden Goggles, four retired Olympians who are serving as captains — Lenny Krayzelburg, Jason Lezak, Natalie Coughlin, and Kaitlin Sandeno — drafted teams.
The full team rosters can be found here.
2. Score Points
Prior to each meet, the captains will choose six athletes from their squad to score points.
The six athletes will be assigned across six event categories (one athlete per category) and can score points in maximum of two events from that category.
Event Categories
Free (50m, 100m, 200m, 400m, 800m, 1500m)
Back (50m, 100m, 200m)
Breast (50m, 100m, 200m)
Fly (50m, 100m, 200m)
IM (200m, 400m)
Flex (Any two races)
Points Awarded Up To 8th Place
1st place: 10 points
2nd place: 8 points
3rd place: 7 points
4th place: 5 points
5th place: 4 points
6th place: 3 points
7th place: 2 points
8th place: 1 point
3. Squad Goals
The squad with the most points will donate $10,000 to the charity of its choice and each squad member will win sponsor prizes.
50m Shootouts, Mixed Medley, & Mystery IM
The odd-number stops — Austin, Mesa, and Santa Clara — will feature the most changes on the 2018 circuit.
There will be a shootout-style format for all four 50-meter stroke events, a "Mystery IM," and a mixed medley relay featuring chosen national team athletes.
For the shootout, there will be multiple rounds with eight swimmers in the first round, four in the second round, and two going head-to-head in the final round. The prize money is as follows:
$200 - Top 4 finishers in 1st round of shootout
$400 - Top 2 finishers in 2nd round of shootout
$600 - Winner of shootout
The Mystery IM will occur at the end of Saturday night's finals session and feature the top eight finishers from the 200m IM. The order of the four strokes will be determined immediately prior to the start of the event. There will be no prize money or points allocated for this event.
The mixed medley relay will take place at the end of Thursday night's finals session. There will be no prize money or points allocated for this event.