(RACE VIDEO) Zane Grothe Drops Mind-Numbing 14:18 In 1650 Freestyle
(RACE VIDEO) Zane Grothe Drops Mind-Numbing 14:18 In 1650 Freestyle
Watch race video of Zane Grothe's 14:18 in the 1650-yard freestyle. Grothe broke the American Record at the 2017 USA Swimming Winter Nationals.
Dec 6, 2017
by Maclin Simpson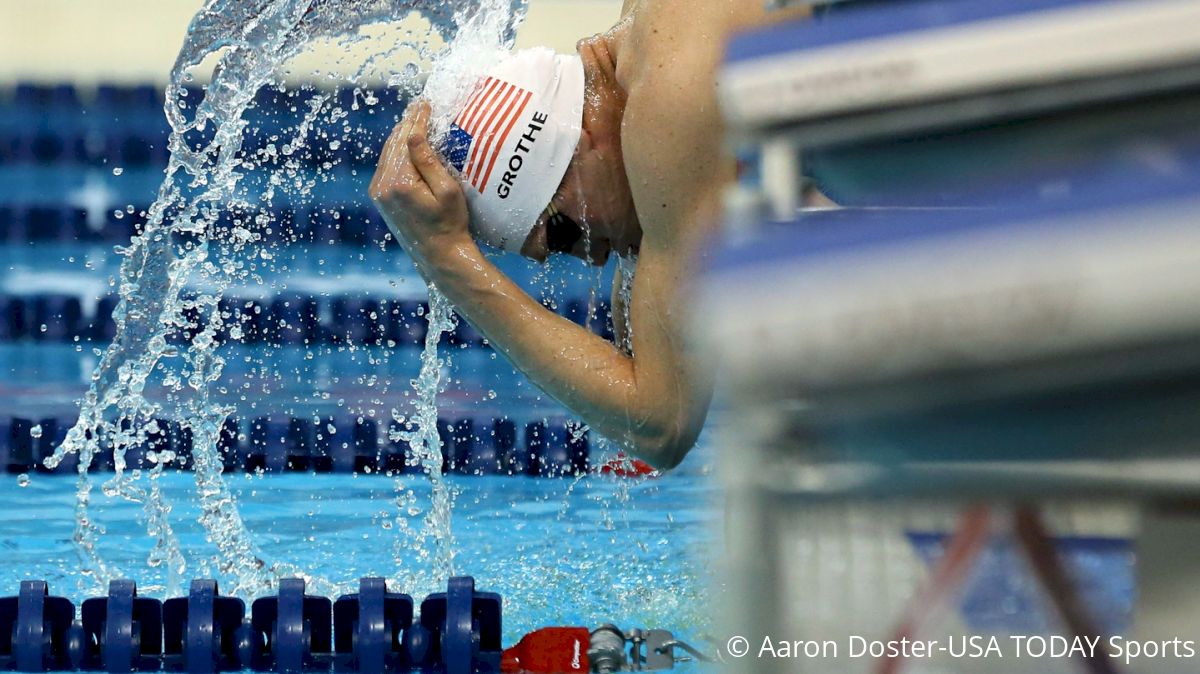 Holy moly. Zane Grothe was ON FIRE at Winter Nationals in Columbus, Ohio, last week. On Thursday night, he became the first man ever under the 4:08 barrier in the 500 free with a monster 4:07.25 — demolishing all records. On Saturday night, Grothe unleashed a 14:18.25 in the 1650 — crushing the fastest performance of all time by over four seconds and becoming the first man ever under the 14:20 barrier.
Check out the race video in its entirety below plus results and splits analysis.
Men's 1650 Freestyle
U.S. Open: 14:22.41 -- Clark Smith (Texas), 2017 14:18.25 -- Zane Grothe
American: 14:22.41 -- Clark Smith (Texas), 2017 14:18.25 -- Zane Grothe
Zane Grothe -- 14:18.25 (U.S. Open, American Record)
Mitch D'Arrigo -- 14:43.87
Marcelo Acosta -- 14:54.95
Christopher Bready -- 14:56.62
Jack Collins -- 14:56.95
Theodore Smith -- 15:02.21
Graham Barrett -- 15:06.16
Nick Hogsed -- 15:06.65
Check out these splits:
500 -- 4:17.41
1000 -- 8:40.47 (4:23.06)
1500 -- 13:02.09 (4:21.62)
1650 -- 14:18.25
By comparison, when Clark Smith set the previous record:
500 -- 4:20.79
1000 -- 8:45.05 (4:24.26)
1500 -- 13:07.58 (4:22.53)
1650 -- 14:22.41