Purdue Invite - Finals | 2017 NCAA Swimming
2017 Purdue Invite | Caeleb Dressel Casually Drops 1:43 200 IM In Prelims
2017 Purdue Invite | Caeleb Dressel Casually Drops 1:43 200 IM In Prelims
Florida swimmer Caeleb Dressel swam a 1:43 in the 200-yard IM at the 2017 Purdue Invitational in West Lafayette, Indiana.
Nov 16, 2017
by Maclin Simpson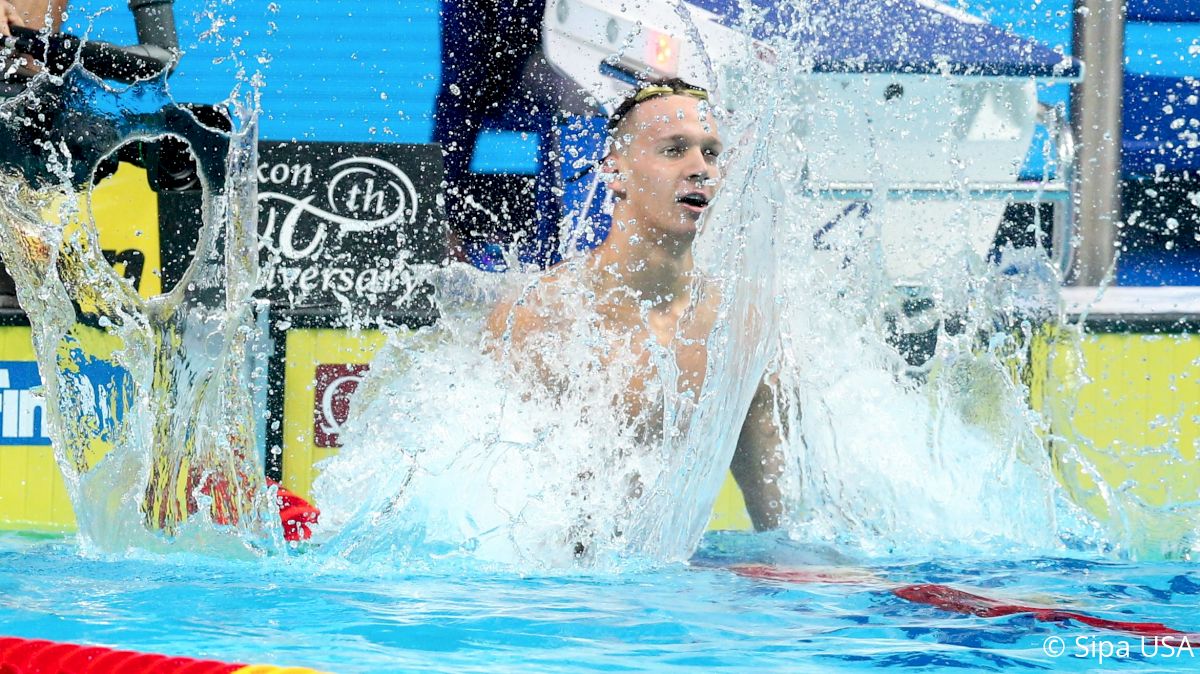 The 2017 Purdue Invite kicked off Thursday morning at the Boilermaker Aquatic Center in West Lafayette, IN and these teams didn't hold off until finals to swim fast.
On the women's side, Purdue's Kaersten Meitz had the swim of the morning -- throwing down a 4:36.71 in the 500, only four tenths of a second off of an NCAA 'A' Cut (4:36.30).
On the men's side, Florida stole the show at the top end led by Caeleb Dressel, Jan Switkowski, and Khader Baqlah. Dressel swam an "off-event" with the 200 IM, throwing down a 1:43.98. He also popped off a 19.1 in an exhibition of the 50.
2017 Purdue Invitational
November 16-18, 2017
West Lafayette, IN
Boilermaker Aquatic Center
Short Course Yards (SCY)
Scores
Men -- Not Completed
Women -- Not Completed
Top 5 Performances (Women) -- Prelims
Kaersten Meitz (Purdue), 500 Free -- 4:36.71
Grace Haskett (Indiana), 50 Free -- 22.44
Lilly King (Indiana), 200 IM -- 1:58.71
Reka Gyorgy (Virginia Tech), 200 IM -- 1:58.91
Kennedy Goss (Indiana), 500 Free -- 4:43.42
Top 5 Performances (Men) -- Prelims
Caeleb Dressel (Florida), 200 IM -- 1:43.98
Caeleb Dressel (Florida), 50 Free -- 19.17*
Jan Switkowski (Florida), 200 IM -- 1:44.21
Khader Baqlah (Florida), 500 Free -- 4:18.37
Ali Khalafalla (IU), 50 Free -- 19.55
*Exhibition