Welcome to the next installment of our newest series,
By The Class
.
In this series, we will analyze the top five Division I swimmers -- both male and female -- to watch out for in the upcoming 2017-2018 NCAA season.
While there are certain sure bets, things don't always shake out in March as we expect them to in September.

Scouting The Field
2017-18 Top 5 Seniors -- Men

1.) Caeleb Dressel (Florida)
| Caeleb Dressel | Lifetime Best | 2017 NCAA Finish |
| --- | --- | --- |
| 50 Freestyle | 18.20 | 1st |
| 100 Butterfly | 43.58 | 1st |
| 100 Freestyle | 40.00 | 1st |
Florida's
​Caeleb Dressel
​is
​ the most impressive swimmer in the world right now -- regardless of age, gender, or nationality. Just looking at the times in the table above you would think Dressel has inputted some sort of cheat codes, but this guy is the real deal. After his incredible NCAAs in March, all of the naysayers said, "Yeah... but... he still hasn't broken out in the long course pool yet." All of those naysayers are eating their words right now because Dressel ​WENT OFF​ in Budapest, Hungary, at the 2017 FINA World Championships. The mythical half-man half-gator was golden in every event he swam -- seven gold medals to be exact. More impressively, he threatened three of the most elusive supersuit world records -- including ​Michael Phelps'​ 49.82​ in the 100m butterfly with a 49.86. Wrap your head around this mind-numbing sentence:

​Caeleb Dressel could go 17 seconds in a 50 freestyle, 39 seconds in a 100 freestyle, and 42 seconds in a 100 butterfly. Huh? Don't ask questions. Just sit back and enjoy.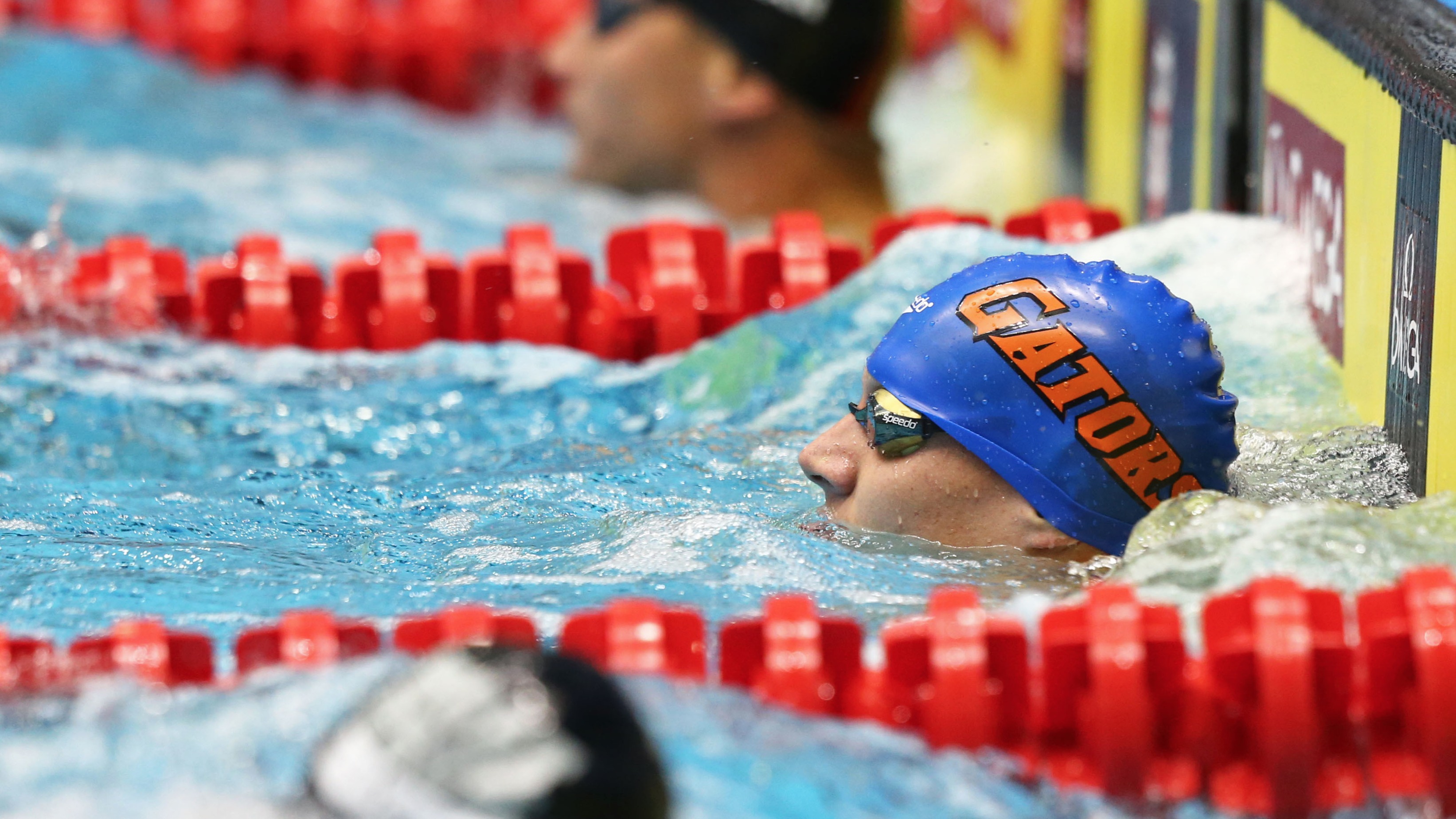 2.) Joseph Schooling (Texas)
| Joseph Schooling | Lifetime Best | 2017 NCAA Finish |
| --- | --- | --- |
| 50 Freestyle | 18.76 | 3rd |
| 100 Butterfly | 43.75 | 2nd |
| 200 Butterfly | 1:37.97 | 37th |
The recent success of
​Caeleb Dressel
​ has likely done one of two things to ​Joseph Schooling​ -- shaken him to the point where doubt starts subconsciously creeping in or ignited a fire deep within that refuses be extinguished until he has taken his spot back atop the throne. Schooling is a serious gamer, so one has to believe it is the latter. Regardless, watching these two guys go head-to-head this season is going to be fun. The 2016 Olympic gold medalist from Singapore will look to retake his NCAA records in the 100 and 200 fly after Dressel broke the 100 and Texas teammate ​Jack Conger

​ lowered the 200. Speaking of the 200, that event is going to be personal for Schooling at NCAAs next year after his disappointing performance last season -- when he finished 37th one year removed from an NCAA title. One thing is for certain: The Singaporean star seems like he is refocused and ready to get back on top. If the Longhorns are going four-peat, Schooling will need to be on point.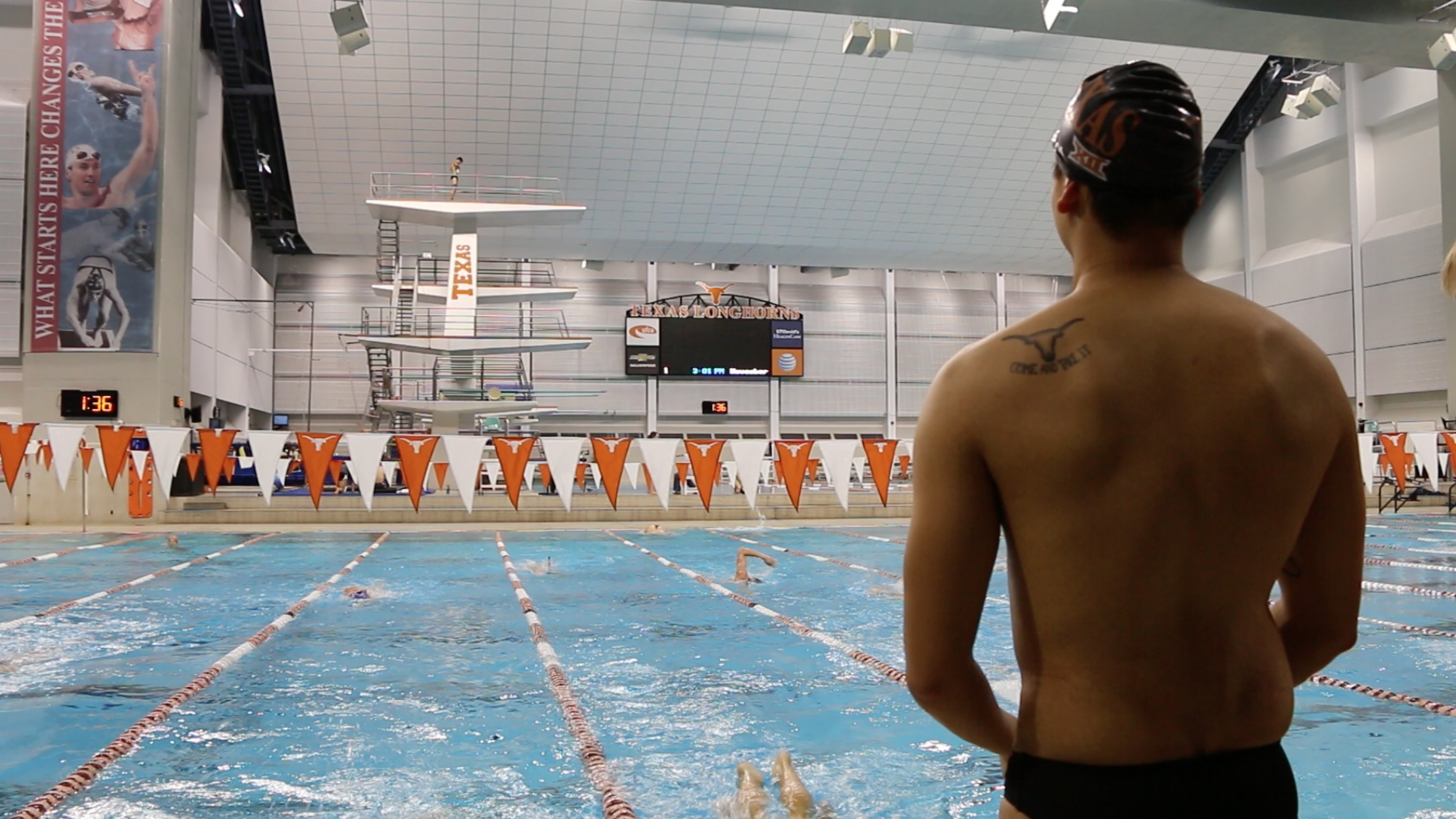 3.) Ryan Held (NC State)
| Ryan Held | Lifetime Best | 2017 NCAA Finish |
| --- | --- | --- |
| 50 Freestyle | 18.58 | 2nd |
| 100 Butterfly | 44.79 | 4th |
| 100 Freestyle | 41.21 | 3rd |
Coming into the 2016 NCAA season,
​Ryan Held
​ was expected to do big things for the Wolfpack. After a surprising berth on the Olympic team led to a tearful gold medal in the 4x100m freestyle relay, Held had momentum on his side. The Illinois native was visibly more confident on the pool deck as he accepted a leadership role for NC State as the go-to guy. Well, he did not disappoint -- going lifetime bests in all of his events at NCAAs, finishing top four in each of those events, and leading the Wolfpack to another top five finish. After all of that success, Held met some adversity by narrowly missing a spot on the World Championship team with a seventh-place finish at U.S. Nationals in the 100m freestyle. He would go on to swim extremely well at World University Games in Taiwan, but you can guarantee this guy is on a mission this year to prove his 2016 performance was not a fluke and that he deserves to be on the big stage.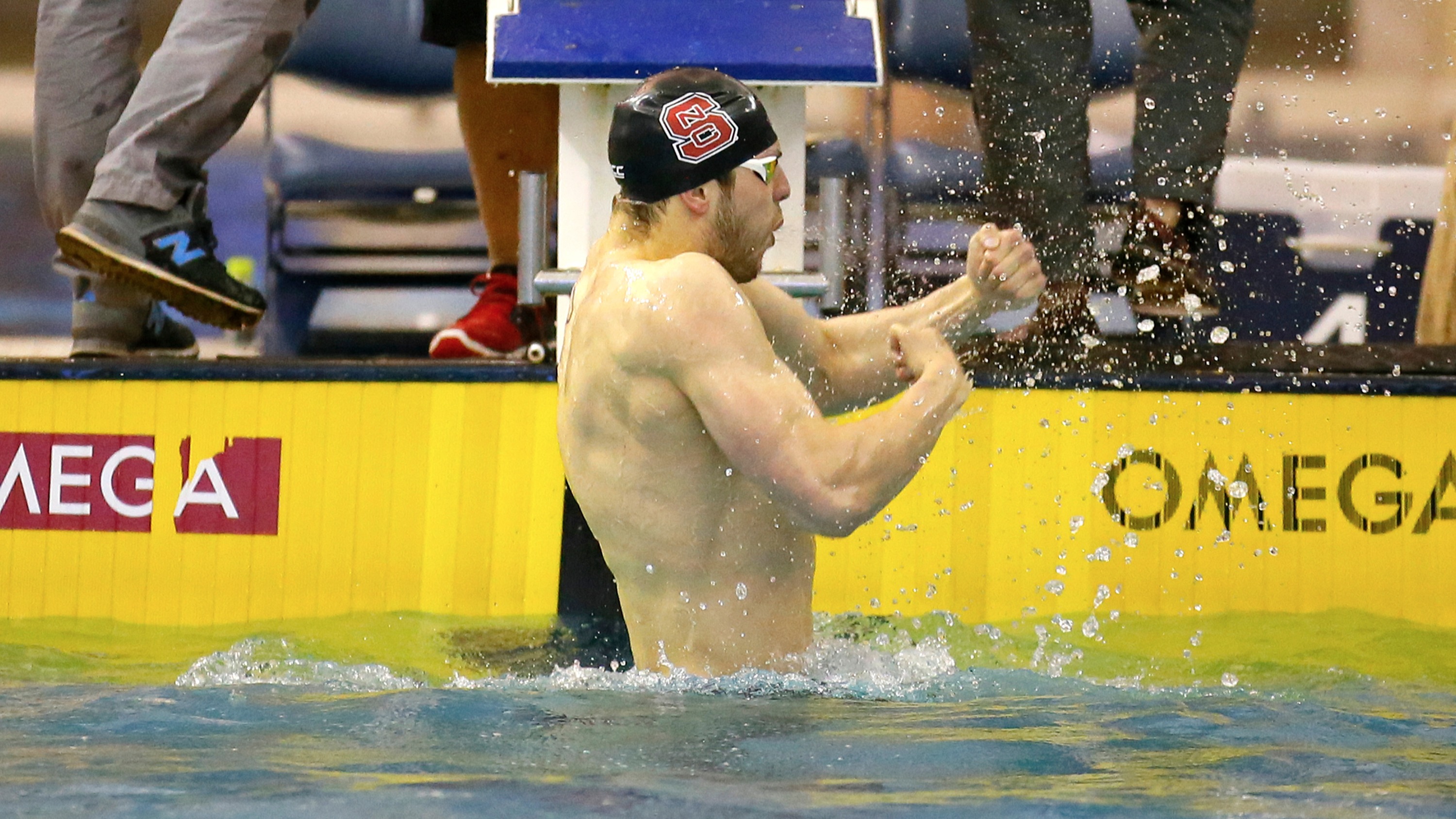 4.) Gunnar Bentz (Georgia)
| Gunnar Bentz | Lifetime Best | 2017 NCAA Finish |
| --- | --- | --- |
| 200 IM | 1:40.90 | 4th |
| 400 IM | 3:36.60 | 4th |
| 200 Butterfly | 1:40.07 | 3rd |
Georgia's
​Gunnar Bentz
​ does not get the recognition he deserves. If he were on almost any other team, he would be
​the
​ star. However, the rising Bulldogs senior has had ​Chase Kalisz​ to contend with in all three of his specialty events, which has cast a little bit of a shadow on the Georgia native Bentz. Now that Kalisz has exhausted his eligibility, Bentz is primed to take over and potentially pick up a pair of NCAA titles in the 200 and 400 IM. It won't be easy against the likes of ​Andrew Seliskar, Mark Szaranek, ​and ​Abrahm DeVine

​, but Bentz is ready for the spotlight. A 1:39 in the 200 IM and 200 butterfly and 3:34-3:35 in the 400 IM are not out of the cards, but more importantly look for Bentz to rack up a lot of points for a Georgia team craving to move up into the top five.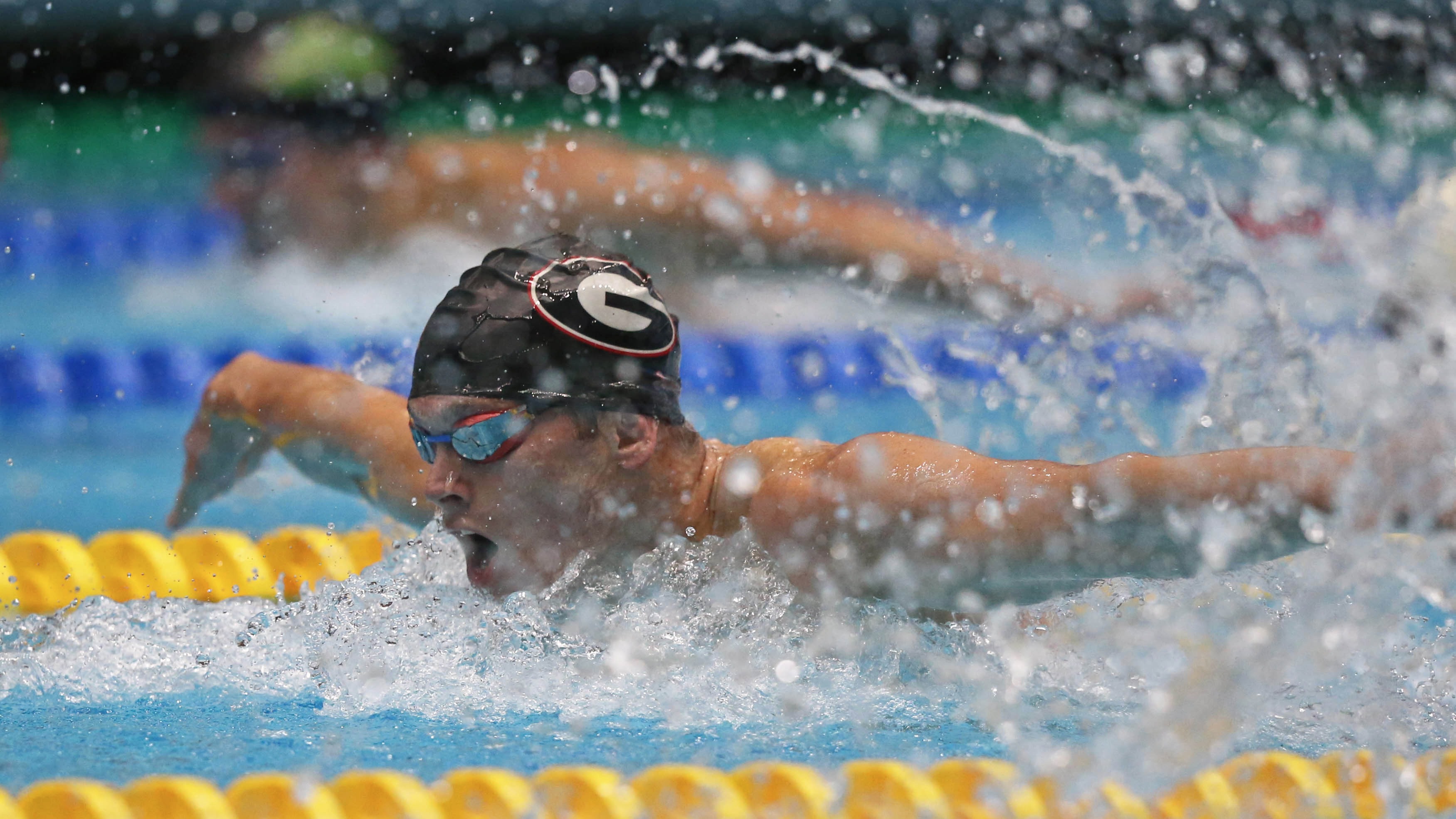 5.) Dylan Carter (Southern Cal)
| Dylan Carter | Lifetime Best | 2017 NCAA Finish |
| --- | --- | --- |
| 50 Freestyle | 19.04 | 7th |
| 200 Freestyle | 1:30.95 | T-2nd |
| 100 Freestyle | 41.73 | 4th |
Another overlooked talent is USC's
​Dylan Carter
​. The Trojans senior from Trinidad and Tobago became just the second man to break the 1:31 barrier in the 200-yard freestyle with his 1:30.95 leadoff on Southern Cal's 800 freestyle relay at NCAAs last season. He would go on to tie Indiana's ​Blake Pieroni​ for second in the individual event and also pick up another pair of championship final appearances with a seventh-place finish in the 50 and fourth-place finish in the 100. Like Bentz, Carter does not get the recognition he deserves swimming behind the likes of ​Caeleb Dressel​ and ​Townley Haas​

​,

whom Carter will again have to contend with at NCAAs this season. Carter's main value for USC comes from his ability to swim any and every relay. ​Dave Salo's

​ Trojans are a team loaded with talent and have the ability to take home a top five finish at NCAAs if they can put all of the pieces of the puzzle together at the right time.
---
The best swimming coverage. Straight to your inbox.
Don't miss breaking news, feature stories, event updates, and more. Sign up for the FloSwimming mailing list today.