Welcome to the first installment of our newest series,
By The Class
.
In this series, we will analyze the top five Division I swimmers -- both men and women -- to watch out for in the upcoming 2017-2018 NCAA season.
While there are certain sure bets, things don't always shake out in March as we expect them to in September.

Scouting The Field
2017-18 Top 5 Freshmen -- Men
1.) Cal's Quadruplets
| Ryan Hoffer | Daniel Carr | Bryce Mefford | Sean Grieshop |
| --- | --- | --- | --- |
| 50 Free: 18.71 | 100 Back: 46.74 | 100 Back: 47.38 | 500 Free: 4:15.53 |
| 100 Free: 41.23 | 200 Back: 1:42.71 | 200 Back: 1:42.18 | 1650 Free: 14:45.40 |
| 200 Free: 1:35.27 | 200 IM: 1:45.94 | 100 Fly: 46.80 | 200 IM: 1:46.58 |
| 50 Back: 21.04 | | 200 IM: 1:45.46 | 400 IM: 3:44.30 |
| 100 Back: 45.58 | | | |
| 100 Fly: 45.46 | | | |
This has to be one of the greatest recruiting classes of all time. Cal-Berkeley coaches
Dave Durden
and Yuri Suguiyama worked some serious magic this group together. While Ryan Hoffer has yet to maximize his potential in the long course pool relative to his performances in the short course pool, his value in the NCAA system in invaluable. Does that remind you of anyone else early in their career? *Cough cough* Tom Shields

*cough cough.*

As a matter of fact, Hoffer could prove to be even more valuable than Shields based purely on his 50/100 times. Not only is Hoffer an immediate threat individually, but he could also quite literally be plugged into any of Cal's relays and be the difference-maker.

Backstroke/IM studs Daniel Carr and Bryce Mefford will together look to plug the massive hole left by graduating senior Ryan Murphy. Carr and Mefford are not on that level; however, they pack a pretty strong 1-2 punch. Sean Grieshop is also another to watch out for this season. Grieshop will no doubt do some serious damage in the 500 free and 400 IM. The question remains: will he swim the 1650 free -- which he hasn't gone a best time in since 2014 -- or opt for a push in one of the 200s of stroke?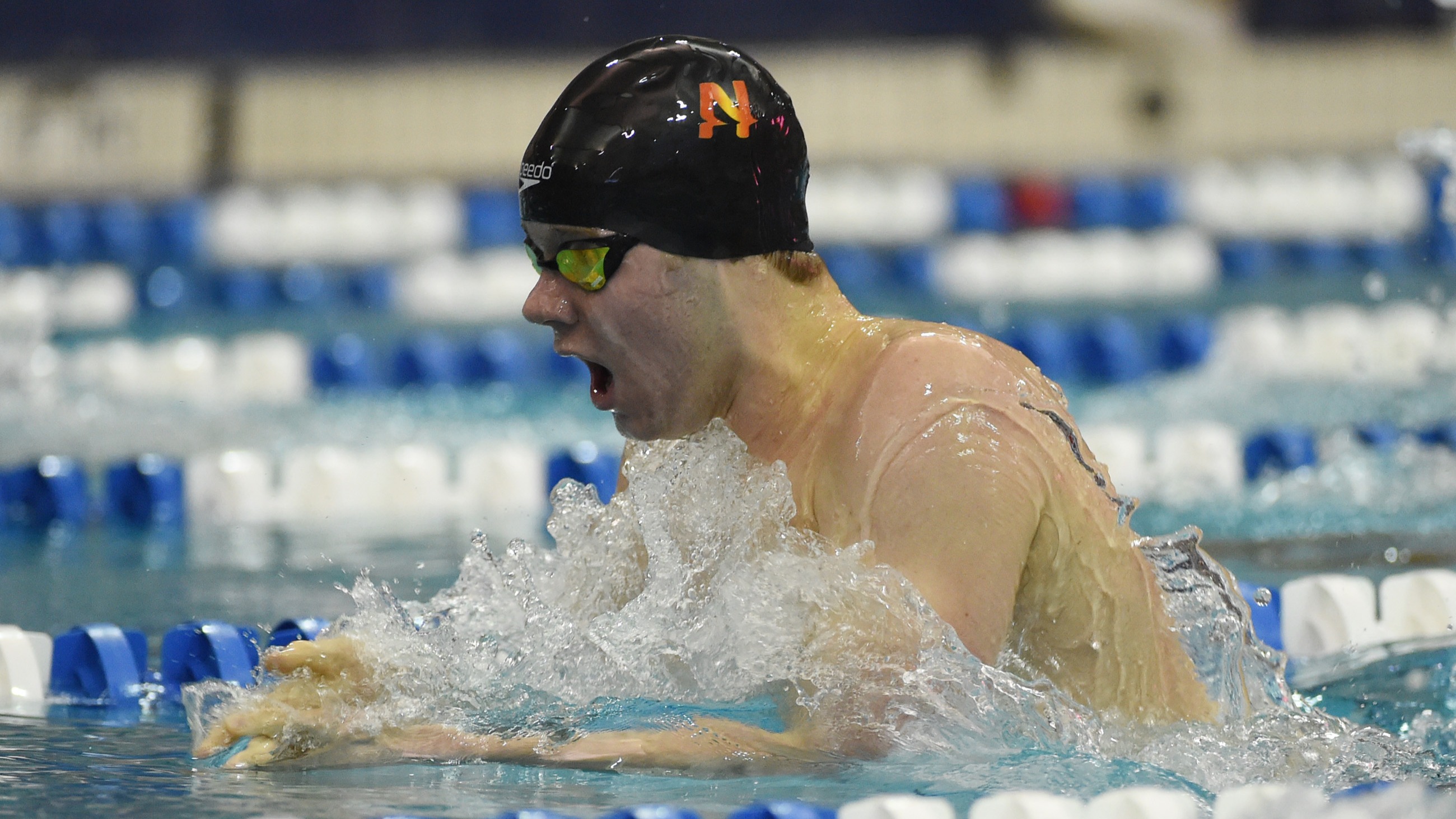 ​

2.) Grant House -- Arizona State
Grant House
100 Free: 43.90
200 Free: 1:34.52
500 Free: 4:19.15
200 Breast: 1:58.24
200 IM: 1:46.35
Head coach
Bob Bowman
continues to build a special program in Tempe piece by piece. Cincinnati, Ohio's Grant House became an integral piece to the foundation when he made his commitment to the Sun Devils. House will fit in beautifully with teammate Cameron Craig

-- a rising star in the 100/200 freestyle events. As you can see above, House boasts some seriously impressive best times that will make him an immediate scoring threat at NCAAs in his freshman season.

3.) Nick Albiero -- Louisville
Nick Albiero
100 Back: 47.23
200 Back: 1:45.15
100 Fly: 46.29
200 Fly: 1:43.53
200 IM: 1:45.63
400 IM: 3:49.81
When
Arthur Albiero
arrived in Louisville, Kentucky, in 2003 to become the head coach of the Cardinals, his son,
Nick Albiero
​,
was merely 4 years old. Now, the incoming freshman is Louisville's premier recruit on the men's side. The younger Albiero, who has been training with Cardinal Aquatics, is an extremely versatile butterflier and backstroker who can throw in an elite 200 IM as well. Training alongside Zach Harting during fly sets will surely push Albiero into scoring position at NCAAs next season. Albiero immediately becomes the top dog in the backstroke events for UofL as well, as Grigory Tarasevich and Aaron Greene

exhausted their eligibility.

4.) Texas Two-Step
| Austin Katz | Sam Pomajevich |
| --- | --- |
| 200 Free: 1:36.07 | 200 Free: 1:35.58 |
| 100 Back: 47.06 | 100 Fly: 47.49 |
| 200 Back: 1:41.48 | 200 Fly: 1:41.88 |
If you have potential in the 200 freestyle, how could you
not
want to swim for Eddie Reese and the Texas Longhorns? Well, Austin Katz and Sam Pomajevich have just that -- but they have way more than that as well. Katz is a 47/1:41 backstroker, and Pomajevich is a 47/1:41 butterflier. With Jack Conger out of the picture -- although he will still be training in Austin -- these two young Horns will have some serious holes to fill. The scary thing is, they won't even be the fastest on the team in their specialty events. Katz has John Shebat -- a 44.3/137 backstroker -- to contend with, while Pomajevich has Joseph Schooling

-- a 43.7/1:37 butterflier. Impressively enough, Pomajevich's 1:41.88 in the 200 fly would have scored top 16 at NCAAs last season and only 0.5 of a second from making the championship final.


5.) Michael Taylor -- Florida
Michael Taylor
100 Back: 45.33
200 Back: 1:41.05
200 Free: 1:35.16
Since dropping a 45.3 and 1:41.0 in the 100 and 200 backstroke, respectively, this spring,
Michael Taylor
has remained relatively quiet. As a matter of fact, records indicate he has not competed since May at the arena Pro Swim Series in Atlanta. Regardless, Taylor is in a prime position to take off under head coach Gregg Troy at the University of Florida. It took a 45.87 and 1:40.62 to score top 16 in the 100 and 200 back, respectively, at NCAAs last season. So if Taylor can make a push he will have a strong chance to make a couple of A-finals for the Gators this March. Not to mention, he has an opportunity to be on Florida's 800 freestyle relay as well -- making him highly valuable.


---
The best swimming coverage. Straight to your inbox.
Don't miss breaking news, feature stories, event updates, and more. Sign up for the FloSwimming mailing list today.