With the NCAA season rapidly approaching, we decided to come up with our own preseason NCAA Division I Top 25 rankings. First up, we released the men's rankings -- five teams per day which you can see below. Next, we will release the women's rankings -- five teams per day.
Flo 25: NCAA DI Men's Preseason Rankings
#25-21
,
20-16
,
15-11
,
10-6
,
5-1
So how did we create with the rankings?
The Formula
First, we compiled a rankings list of all returning swims in each event from last season. Next, we added the best times from each incoming freshman to the event lists to complete the preseason time projections for each race. From there, the events are scored two different ways: First is a top 50 points system to analyze depth -- starting with the top-ranked team receiving 50 points and descending to one point. Second is the NCAA's top 16 scoring system. Relays are included into this as well. Combining those factors, we found the average of each team to create the final top 25 preseason rankings.
5.) Michigan
2017 NCAA Finish: 11th
If any team can be led by depth in the distance events, it's Michigan. The Wolverines have four swimmers in preseason scoring position in the 500 with
​G Ryan, Yirong Bi,
​and ​Becca Postoll

​
and two in the 1650 with Ryan and Bi. Only top-ranked Stanford can produce similar numbers. Across the board, Michigan is solid and junior
​Siobhan Haughey
​
will be battling for a top-three finish in the 200 freestyle and championship final spot in the 100. UM also returns additional NCAA scorers (individual and relay)
​Gabby Deloof, Catie Deloof, Clara Smiddy, Emily Kopas,
​and ​Vanessa Krause.
​
Three top 25 recruits chose Ann Arbor for their college destination including distance star, and avid behind-the-blocks dancer,
Sierra Schmidt
. In a conference where the main storyline will still be Indiana's
Lilly King
, Michigan will be on the move.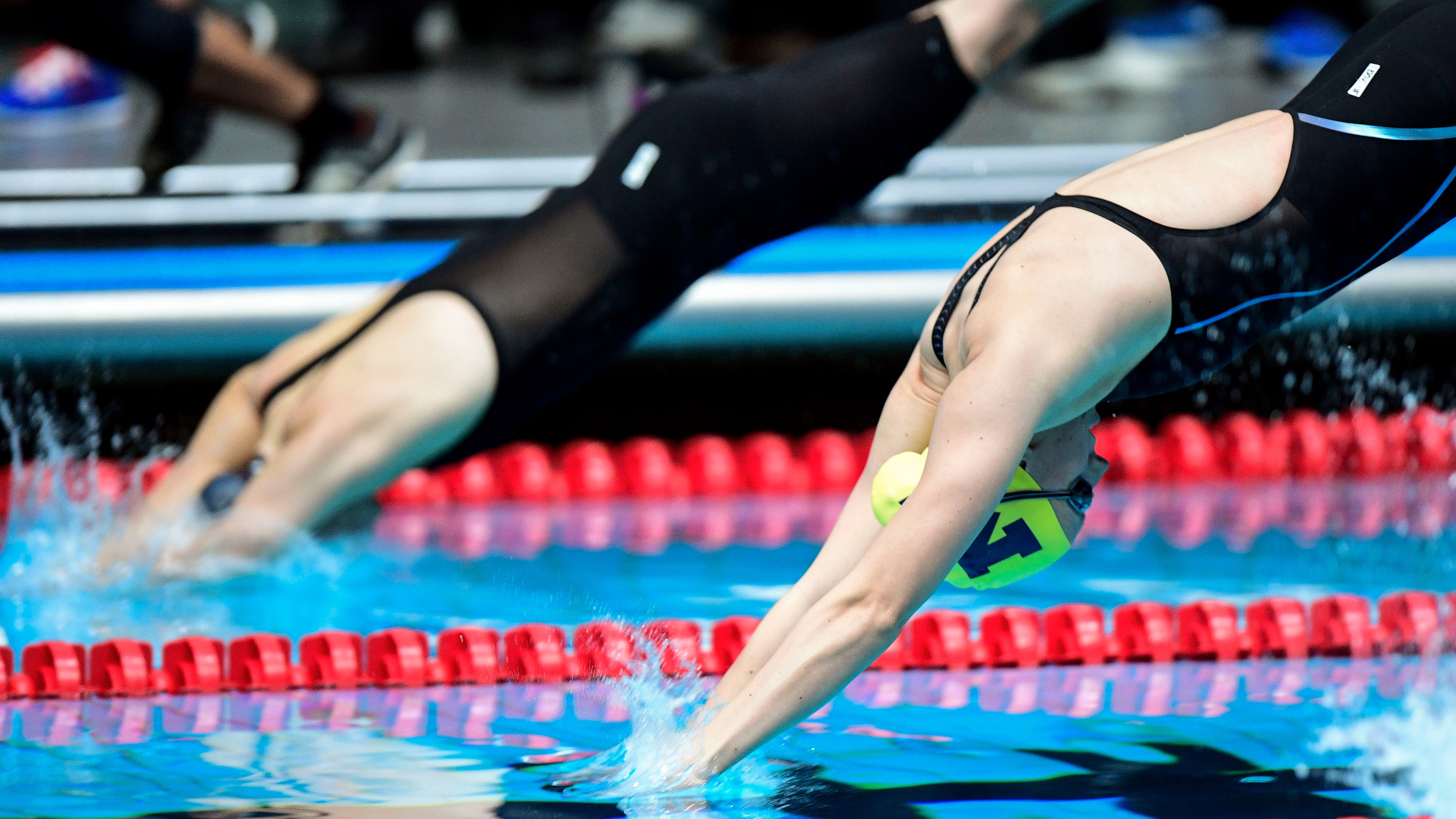 4.) Southern California
2017 NCAA Finish: 9th
Despite a ninth-place finish last year,
Dave Salo
and the Trojans return a fast group of women for the upcoming season. Plus they have added the versatility of
Maggie Aroesty,
a 58.9 100 breaststroker who can also turn a 4:10 400 IM. She is ranked third among incoming recruits.
Louise Hansson, Maddie Wright,
and
Riley Scott
are all entering the year with top 10 times and a handful of their teammates aren't far behind. The Trojans' other returning scorers
(individual and relay) include: ​Kirsten Vose, Tatum Wade, Becca Mann, Hanni Leach, ​and ​Maddie Wright

​.
Even with
Stanzi Moseley
transferring to Tennessee, USC is a big mover this preseason.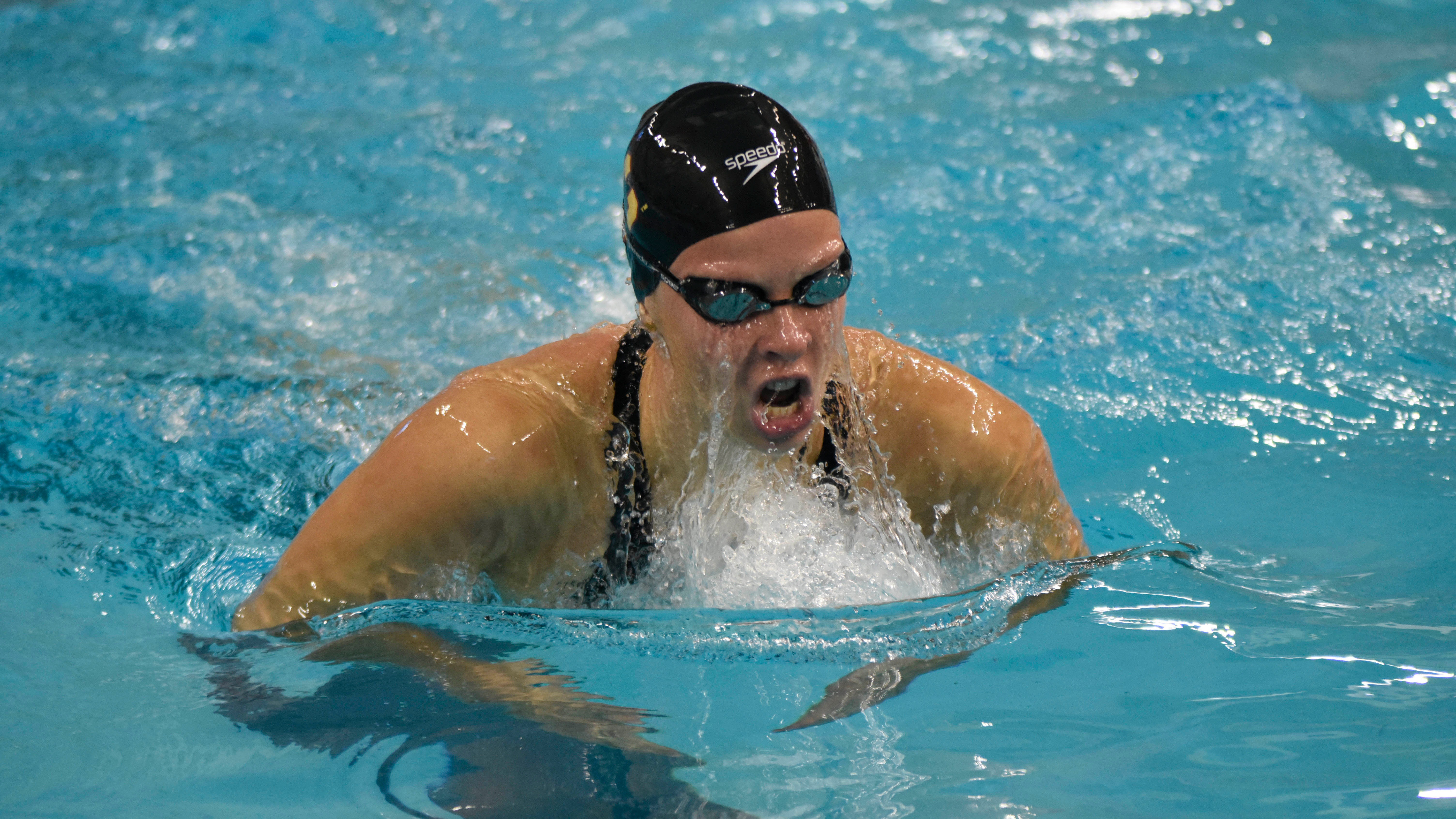 3.) Texas A&M
2017 NCAA Finish: 3rd
Stanford wasn't alone in sending a large contingent to Budapest for the 2017 FINA World Championships. Texas A&M did as well. IMer
Sydney Pickrem,
who represented Canada at Worlds, and breaststroker
Bethany Galat,
who
​represented the USA,
are both returning for the Aggies following successful summer performances. The loss of versatile butterflier/freestyler
Sarah Gibson
leaves a bit of a hole, but A&M is still in the thick of things for a top three finish at NCAAs. A combination of world-class talent and depth, specifically in breaststroke, make up the Aggies' identity. As far as relays go, the medley relays are in good shape, but gains can be made by sliding up in the freestyle. From a recruiting standpoint, TAMU head coach
​Steve Bultman
​corralled a massive star in ​Anna Belousova ​-- a 1:00/2:10 breaststroker who will make an immediate impact. ​Taylor Pike

​, a 53.3/1:54 butterflier,

​ will do her best to mitigate the loss of Gibson in those events.​
​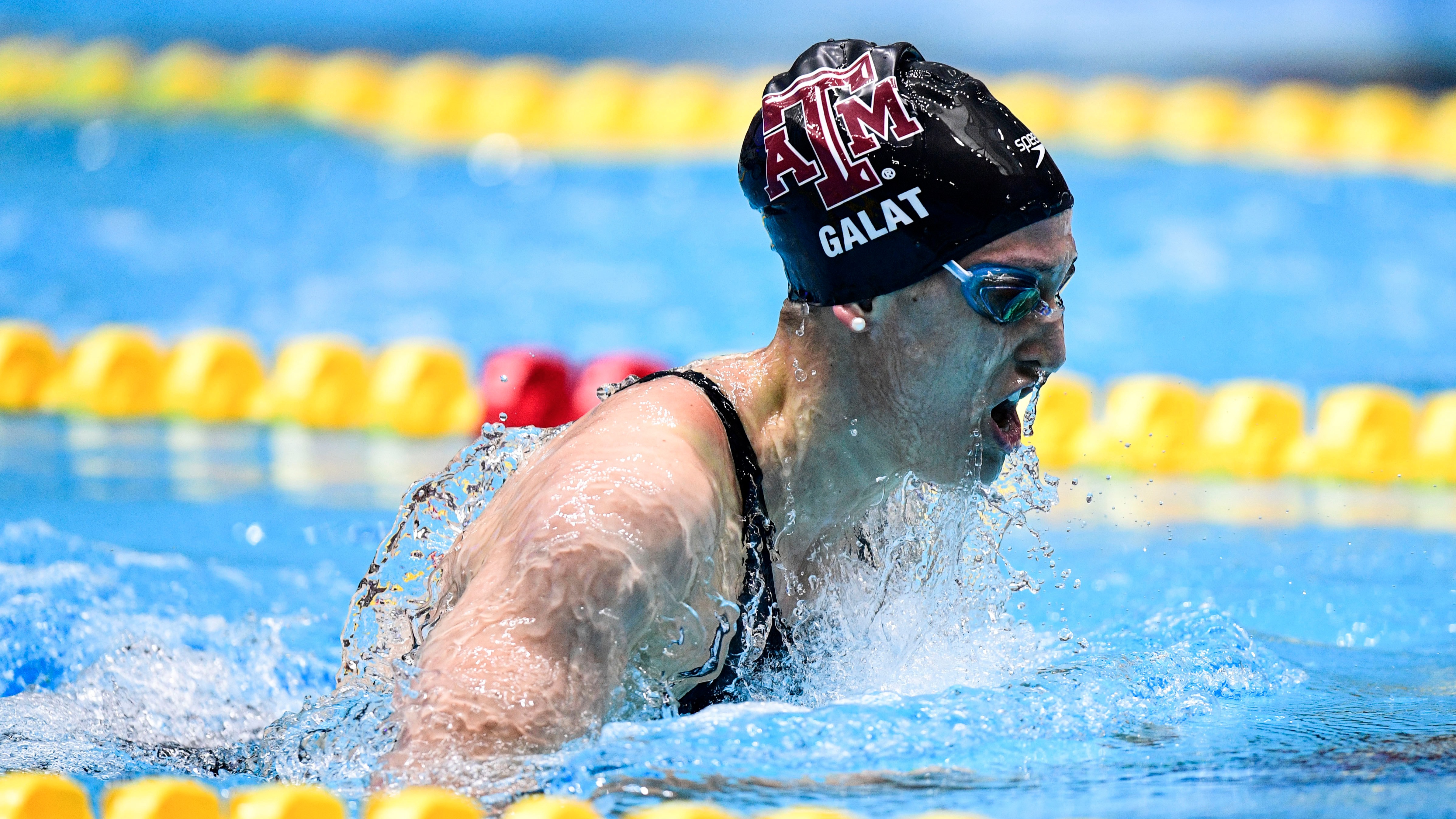 2.) Cal-Berkeley
2017 NCAA Finish: 2nd
The Bears came second to their Bay-Area rivals last year, and that is where they will start this year. With another strong summer under her belt, junior-to-be
Kathleen Baker
​is poised for another 200 IM-100 back-200 back sweep
. Cal's 200 relays are the team's backbone. The Bears return all but
Farida Osman
from last year's victories, and it will take adding senior
Valerie Hull
​t
o the free relay and
Maddie Murphy
to the medley to repeat. Another swimmer to keep in mind is
​Abbey Weitzeil
​, who competed in the 2016 Olympic Games and 2017 World Championships for Team USA. While she struggled (relatively speaking, of course) at NCAAs last season as a freshman, Weitzeil will almost certainly reverse that result in 2018.
Aside from those stars,
​Teri McKeever
​ is a returning scorer (individual and relay) with ​Amy Bilquist, Katie McLaughlin, ​and ​Noemie Thomas.
In addition, the Bears picked up some international depth with incoming freshmen
Sarah Darcel
of Canada
and
Robin Neumann
​from the Netherlands.
​​Darcel -- who has not competed in SCY -- is a stud 2:13/4:39 LCM IMer who can swim a swift 100/200 fly and 100/200 breast as well. Neumann, like Darcel, has not competed in SCY. However, she has a 55.0 100m free and 1:57 200m free to her name. Those performances come with massive relay implications.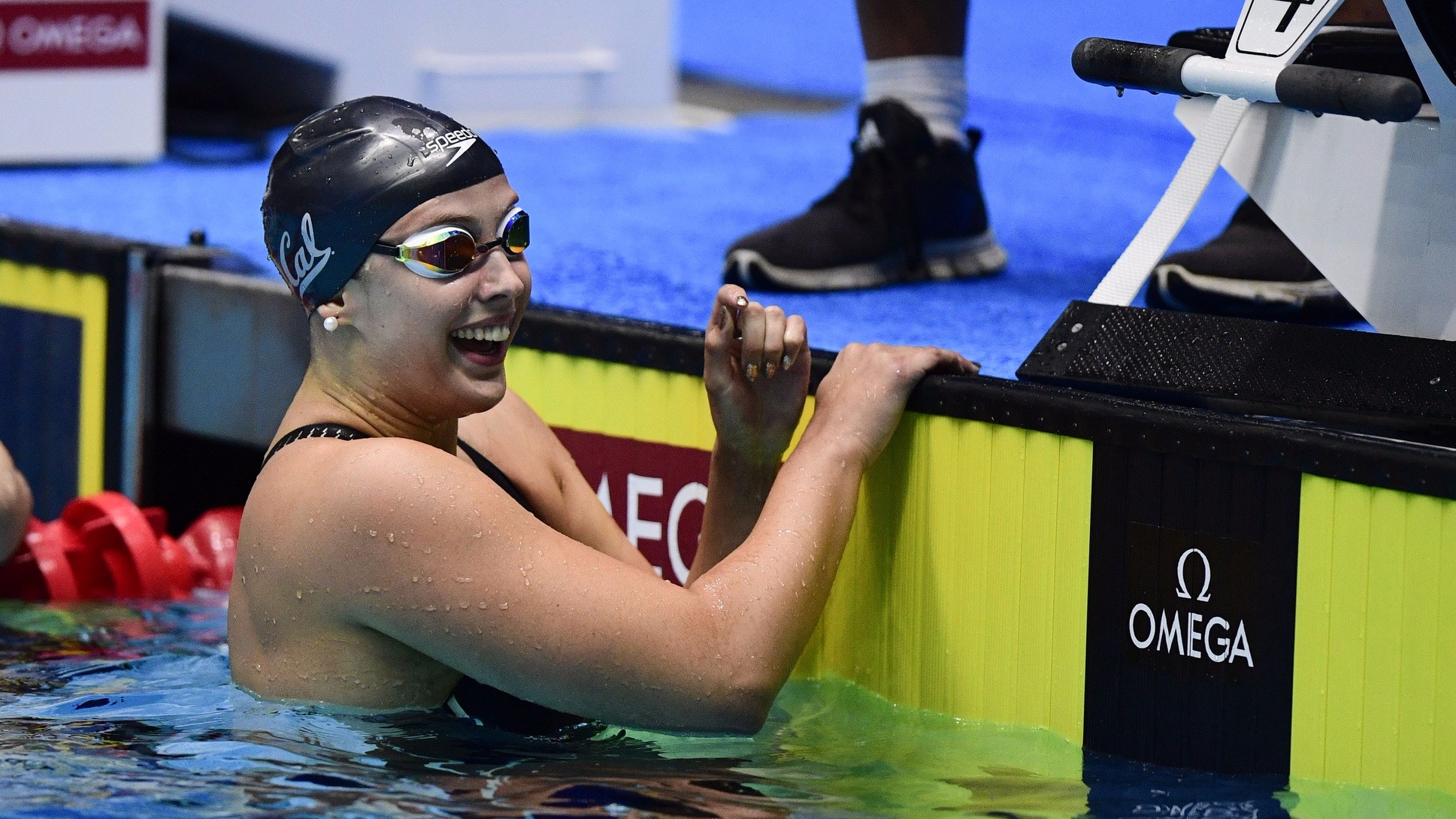 1.) Stanford
2017 NCAA Finish: 1st
No surprises here. Stanford returns the fastest swimmer in an astonishing seven events. That's right,
​Greg Meehan
​ and the Cardinal return the top swimmer in the 50-100-200-500-1650 freestyle, 400 IM, and 200 butterfly, led by ​Simone Manuel, Katie Ledecky, ​and ​Ella Eastin. ​Instead of going through the long list of returning scorers, we will instead give you the short list of scoring losses -- ​Lia Neal ​and ​Nicole Stafford

​. Neal is a big loss, as she was a mainstay on many of the Cardinal relays plus a big scorer in the 50 and 100 free. Stafford scored by finishing 16th in the 200 freestyle.
In the "offseason," the Cardinal added three top 10 recruits, highlighted by
​Brooke Forde
​. A 400 IM specialist, Forde can literally swim anything and will be the ultimate Swiss Army knife for Meehan and company. Joining Forde are Hannah Kukurugya ​-- another elite jack of all trades -- and ​​Lauren Pitzer​, a 22/48/1:45/4:42 freestyler who can make an immediate impact on relays. Not to be forgotten, Meehan also reloaded with a 1:00/2:09 breaststroker in ​Grace Zhao​. There is no doubt this title is Stanford's to lose.​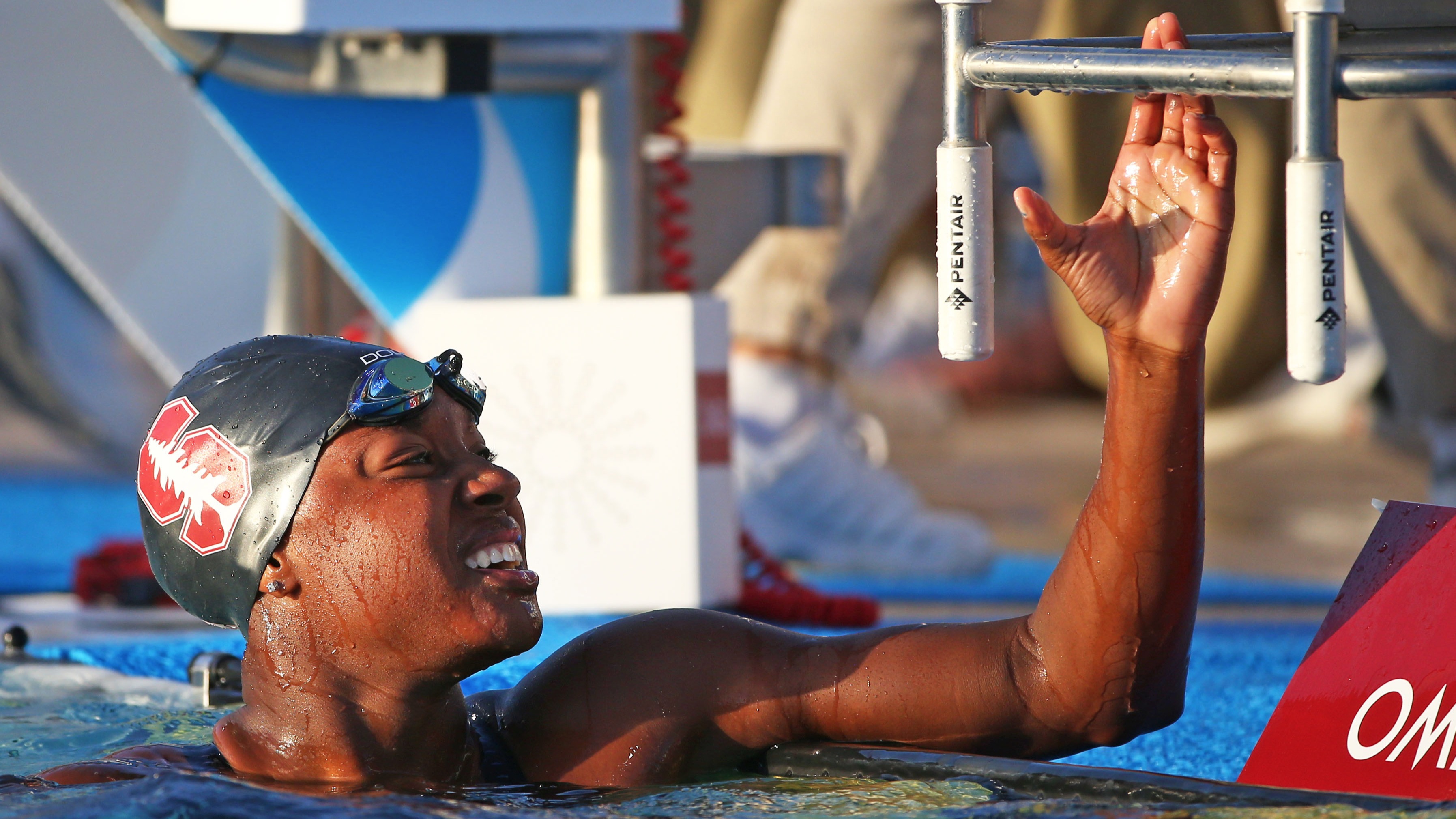 ---
The best swimming coverage. Straight to your inbox.
Don't miss breaking news, feature stories, event updates, and more. Sign up for the FloSwimming mailing list today.