With the NCAA season rapidly approaching, we decided to come up with our own preseason NCAA Division I Top 25 rankings. First up, we released the men's rankings -- five teams per day which you can see below. Next, we will release the women's rankings -- five teams per day.
Flo 25: NCAA DI Men's Preseason Rankings
#25-21
,
20-16
,
15-11
,
10-6
,
5-1
So how did we create with the rankings?
The Formula
First, we compiled a rankings list of all returning swims in each event from last season. Next, we added the best times from each incoming freshman to the event lists to complete the preseason time projections for each race. From there, the events are scored two different ways: First is a top 50 points system to analyze depth -- starting with the top-ranked team receiving 50 points and descending to one point. Second is the NCAA's top 16 scoring system. Relays are included into this as well. Combining those factors, we found the average of each team to create the final top 25 preseason rankings.

10.) Arizona
2017 NCAA Finish: 16th
First-year Arizona head coach Augie Busch will be starting the year at a disadvantage, having lost three-fourths of the Wildcats' medley relay to transfer after the departures of Taylor Garcia, Kennedy Lohman, and Annie Ochitwa

. However, Arizona

is returning serious firepower with
sprinter
Katrina Konopka
, who has
the fifth-fastest 50 freestyle time from a year ago (21.71). She is also projected to finish in scoring position in the 100 freestyle. As a freshman,
Hannah Cox
swam times that put her in the same position in the 200 (1:43.53) and 500 (4:38.38) freestyles. Outside of Konopka and Cox, the Wildcats will also lean on relay scorers
Morgan Ginnis, Cameron McHugh, Kirsten Jacobsen,
and Emma McCarthy

.
Arizona's top incoming recruit,
Jamie Stone
, is a solid relay addition in the sprint freestyle events and has potential in the 100 fly and 100 back as well.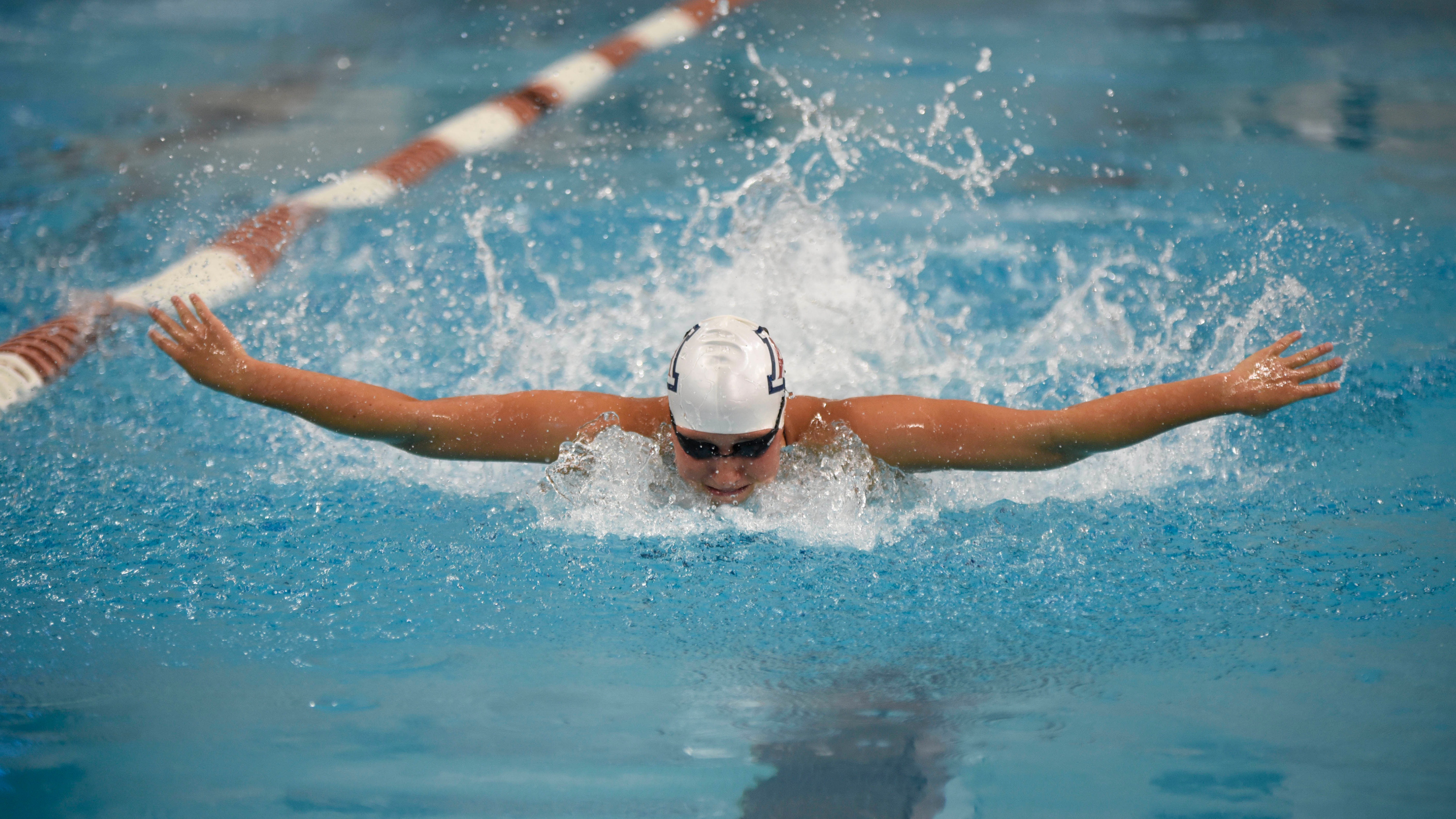 9.) NC State
2017 NCAA Finish: 7th
The Wolfpack have ascended rapidly into the top 10 since 2014 with their highest finish (seventh) coming at last year's NCAA Championships. Just like Arizona, NC State will be without some of its NCAA scorers (relay and individual), as the the Wolfpack lost
Rachel Muller
, Alexia Zevnik, Natalie Labonge, Lotta Nevalainen,
and Kayla Brumbaum. Those holes will be difficult to fill; however, the team is returning scorers in Ky-lee Perry, Courtney Caldwell, Krista Duffield, Hannah Moore, and Elise Haan. From a recruiting standpoint, head coach Braden Holloway is bringing in a pair of top 50 recruits in Julia Poole and Miranda Donley.

Poole is a versatile 1:57/4:13 IMer who can also compete in the 100/200 breast and 200/500 freestyle. Donley is a a pure sprinter with a 22.4 in the 50 and 49.4 in the 100. Both of these ladies will make an immediate impact.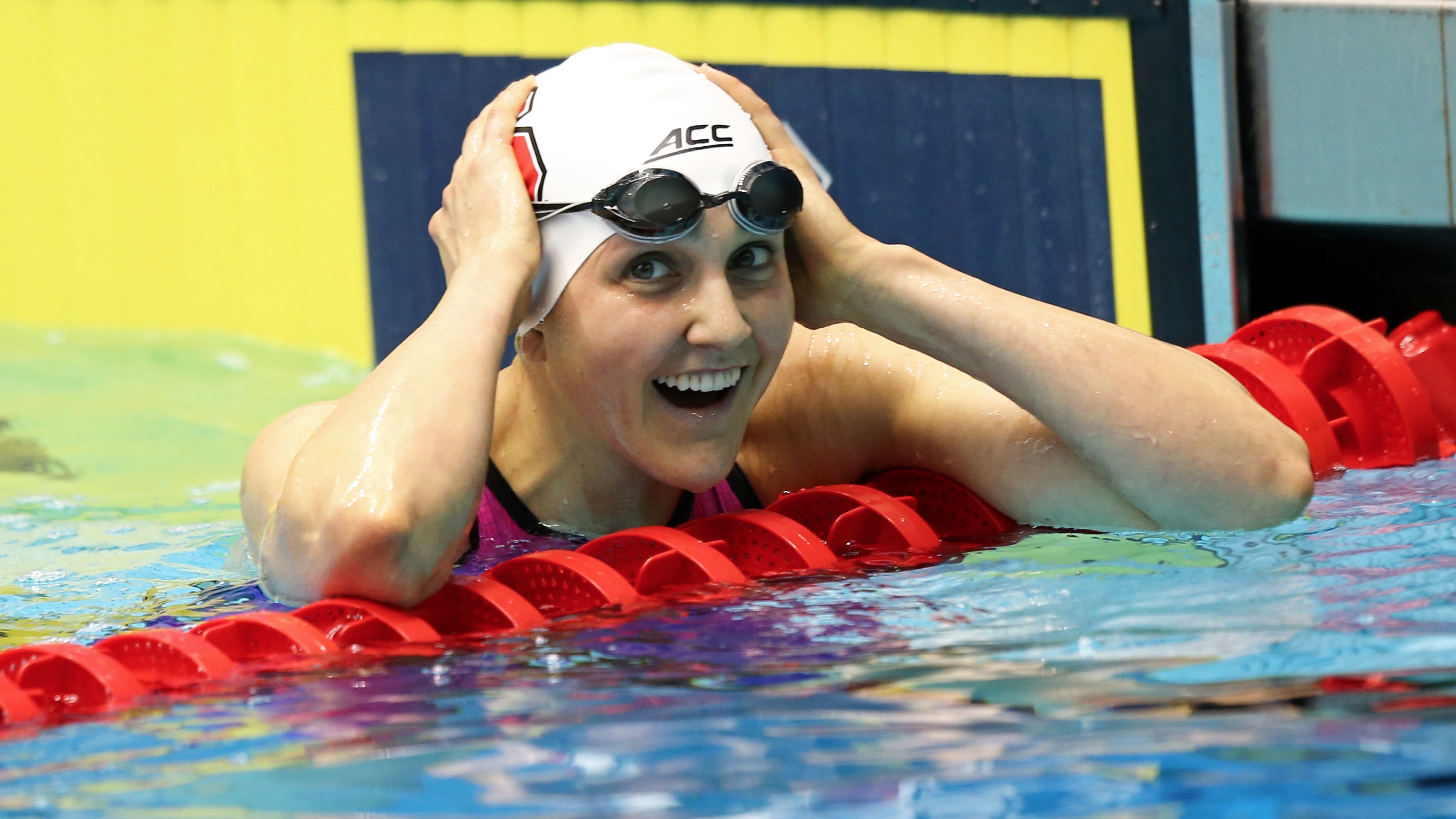 8.) Texas
2017 NCAA Finish: 5th
Texas has five key swimmers returning despite World Championship medalist
Madisyn Cox
exhausting her eligibility.
Rebecca Millard, Remedy Rule, Joanna Evans, Lauren Case,
and
Claire Adams
all had second swims (relay and/or individual) at the NCAAs last season. Texas also has the luxury of being in the relatively easy Big 12 Conference, giving the Longhorns a chance to qualify the bulk of their team at a midseason invite and shift focus entirely on NCAAs. If the UT does that, then the Longhorns will slide back to where they were last year. Highly rated newcomers
Evie Pfeifer
and
Victoria Edwards
and Arizona transfer
Kennedy Lohman
will help in that effort as well.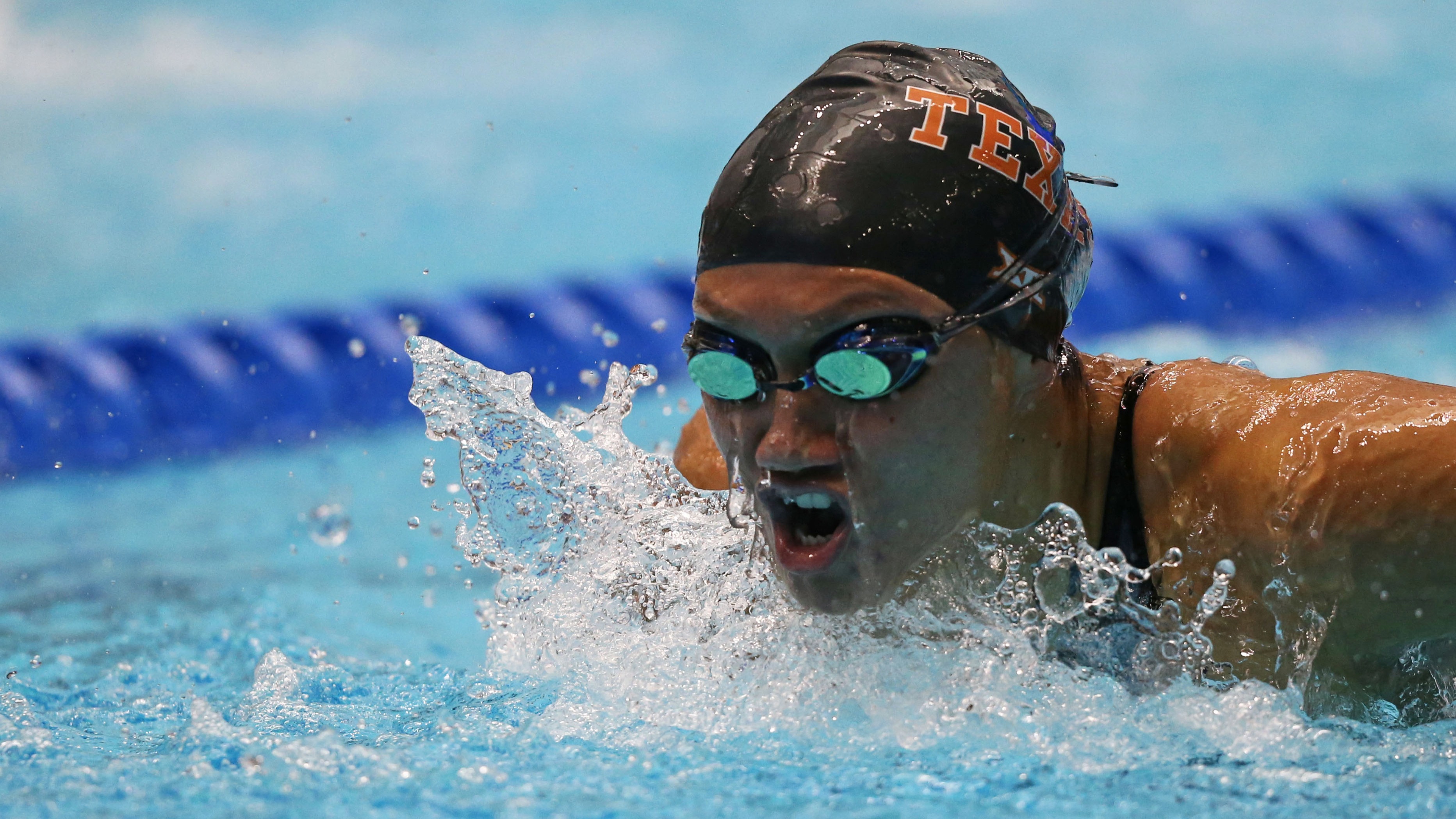 7.) Georgia
2017 NCAA Finish: 4th
The Bulldogs graduated a few studs in standout
Olivia Smoliga, Chantal Van Landeghem,
and Emily Cameron

-- which might make it seem
like they are in a rebuilding stage. Despite slipping a bit in the rankings, this year is anything but a rebuilding time. Butterflier
Chelsea Britt
leads a strong pack of
Georgia flyers who are positioned to compete for A-final spots. Sophomore
Veronica Burchill,
joined this year by freshman sister, Sammie, will play an important role as a point scorer at NCAAs in the sprint free and fly events. Another freshman,
Courtney Harnish
, is a massive snag for
Jack Bauerle
and company. Harnish has the ability to contribute immediately in the 200-500-1650 freestyle, 200 fly/back, and 400 IM. That type of versatility is highly valued.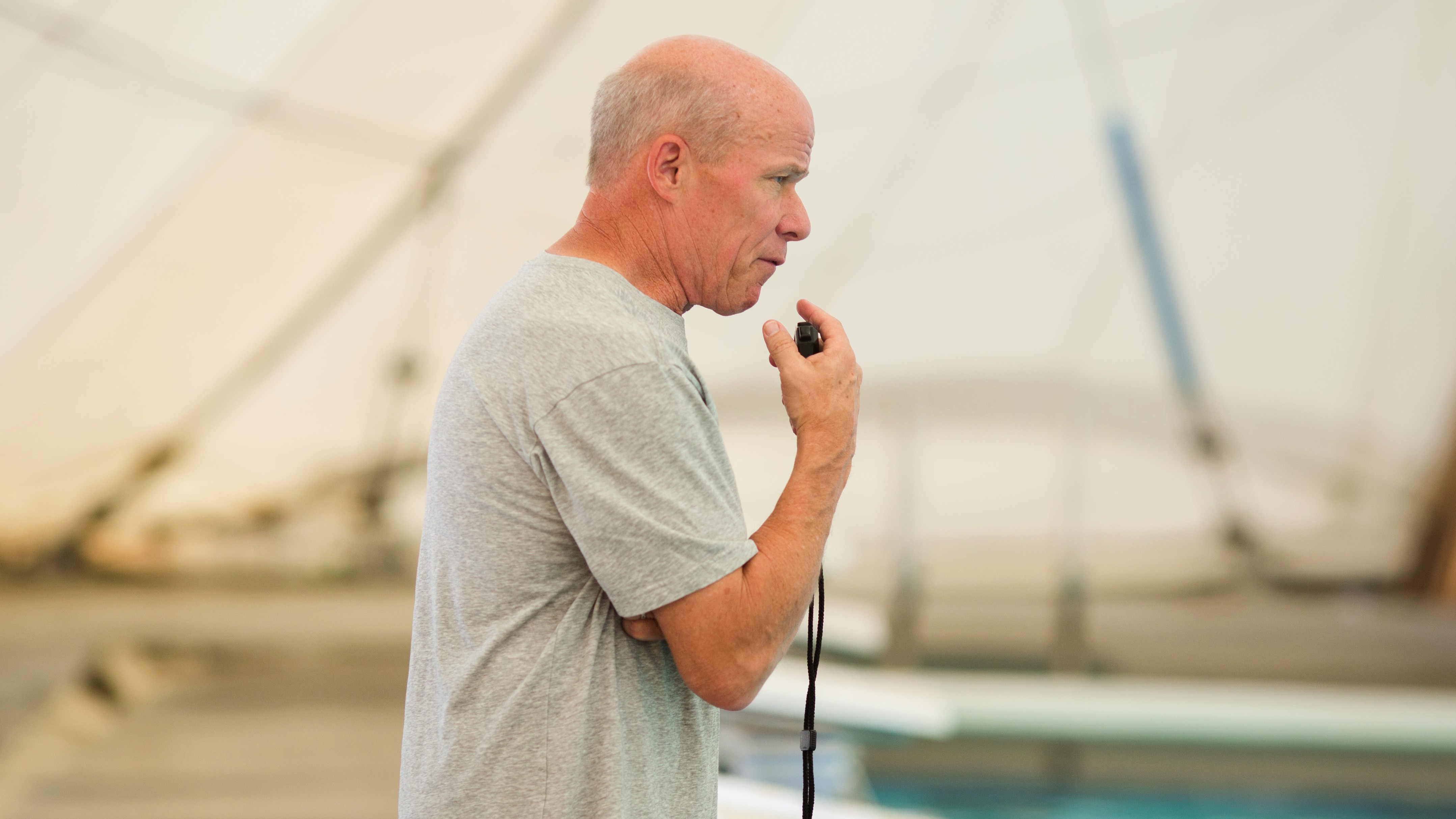 6.) Louisville
2017 NCAA Finish: 6th
Led by star
Mallory Comerford
, Louisville is sitting in the same spot it ended last year. Comerford returns second to American-record holder
Simone Manuel
in the 100 freestyle and tied for the top spot in the 200 with
Katie Ledecky.
Comerford made a name for herself when she tied Ledecky at last year's NCAA Championships in the 200 and has since soared to new heights as a standout in the long course pool as well. The remaining Cardinals scoring comes from depth. They have 12 additional times ranked in the top 30. While they lost breaststroke All-American
Andrea Cottrell
, their scoring relays were dominated with underclassmen in Lainey Visscher, Avery Braunecker, Casey Fanz, Alina Kendzior, Grace Oglesby, and Nastja Govejsek

-- great news for the future.
Arthur Albiero
also
picked up three top 50 recruits, led by backstroker
Ashlyn Schoof
,
who has immediate scoring potential with times of 51.98 and 1:54.35 in the 100 and 200, respectively.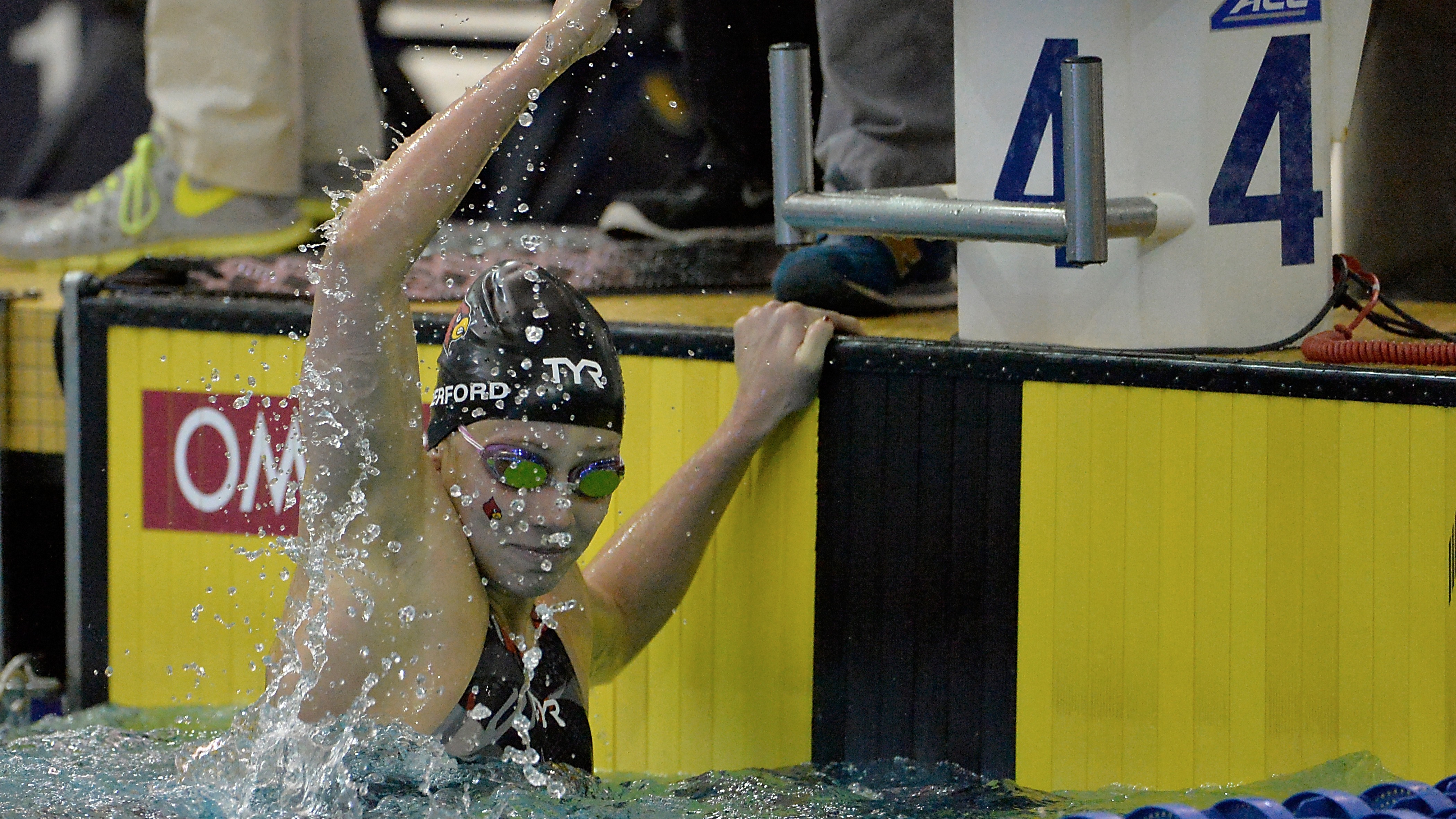 ---
The best swimming coverage. Straight to your inbox.
Don't miss breaking news, feature stories, event updates, and more. Sign up for the FloSwimming mailing list today.