With the NCAA season rapidly approaching, we decided to come up with our own preseason NCAA Division I Top 25 rankings. First up, we released the men's rankings -- five teams per day which you can see below. Next, we will release the women's rankings -- five teams per day.
Flo 25: NCAA DI Men's Preseason Rankings
#25-21
,
20-16
,
15-11
,
10-6
,
5-1
So how did we create with the rankings?
The Formula
First, we compiled a rankings list of all returning swims in each event from last season. Next, we added the best times from each incoming freshman to the event lists to complete the preseason time projections for each race. From there, the events are scored two different ways: First is a top 50 points system to analyze depth -- starting with the top-ranked team receiving 50 points and descending to one point. Second is the NCAA's top 16 scoring system. Relays are included into this as well. Combining those factors, we found the average of each team to create the final top 25 preseason rankings.
15.) Virginia
2017 NCAA Finish: 12th
The Cavaliers are a team hit hard by graduation. Virginia is without Olympian
Leah Smith
from here on out and will have to find a way to replace one of America's best swimmers. On the bright side, the Cavaliers won't be completely left out to dry. Virginia still has top-five ranked 200 butterflier
Jen Marrkand
(1:53.17). The Cavaliers are also adding five freshmen ranked in the top 50 with
​Erin Earley, Paige Madden, Abby Richter, Marcie Maguire,
​and ​Emma Seiberlich

​--
a number matched by only top-ranked Stanford. A more interesting note on the freshman class is that the five newcomers have nearly identical 200 backstroke times. Toss those in with Marrkand (should she choose to swim it over the 200 fly) and UVA could be challenging our No. 13 school below in that event.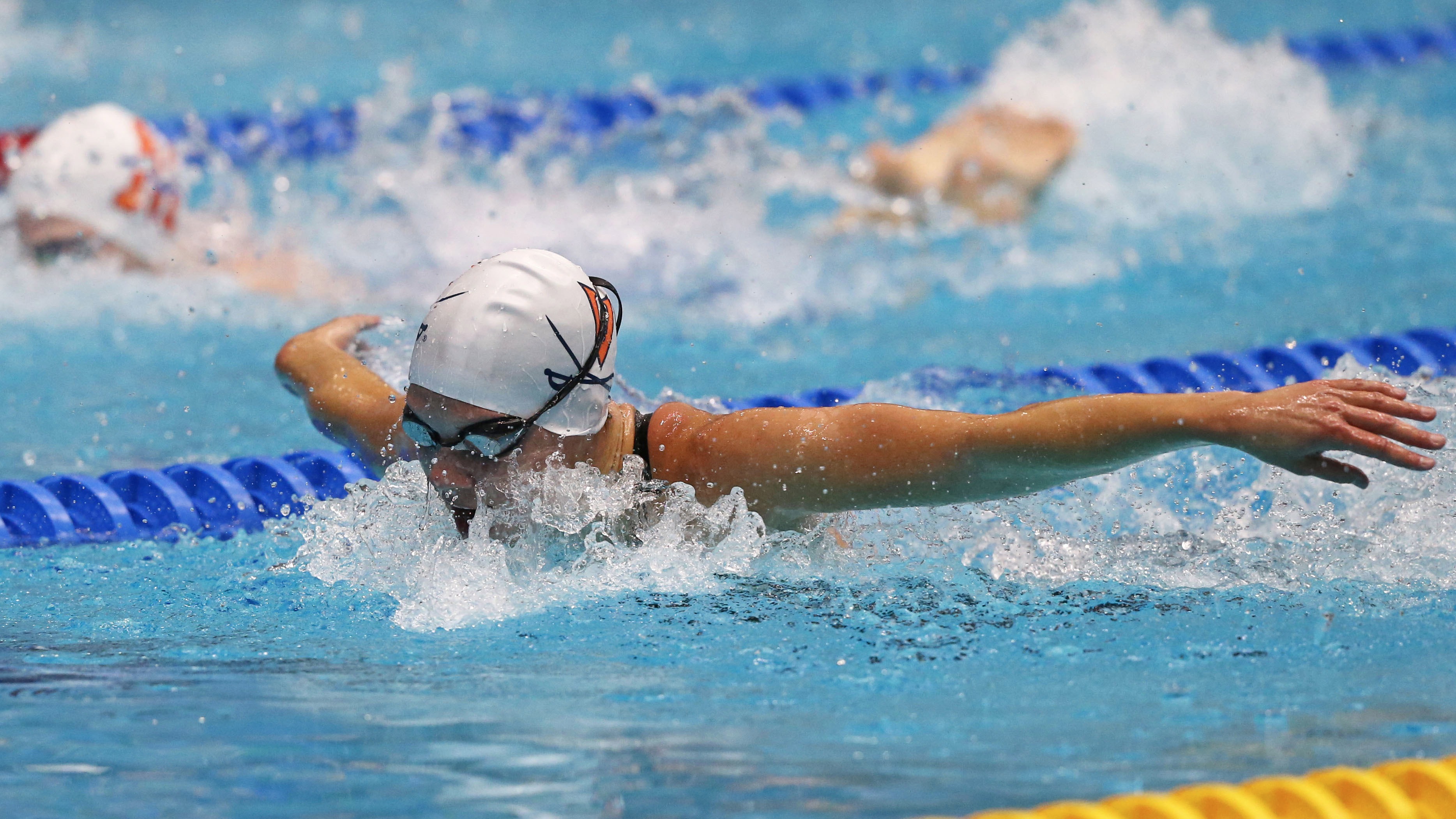 14.) Tennessee
2017 NCAA Finish: 22nd
Tennessee is coming off of a 22nd-place finish at the NCAA championships. The Volunteers are starting off a bit higher than they finished, and the main reason is that they return three potential top-eight finishers.
Meghan Small
is entering the year fourth in the 200m IM and will also be near the top in the 400 IM. Junior
Maddy Banic
is projected fourth in the 50 freestyle and eighth in the 100 butterfly. Incoming freshman breaststroker
Nikol Popov
​
is also looking to make an immediate impact with breastroke times of 59.5 and 2:08 in the 100 and 200, respectively. Tennessee also picked up transfer
Stanzi Moseley
from Southern California -- a 50-10-200 freestyle specialist who will likely contribute right away.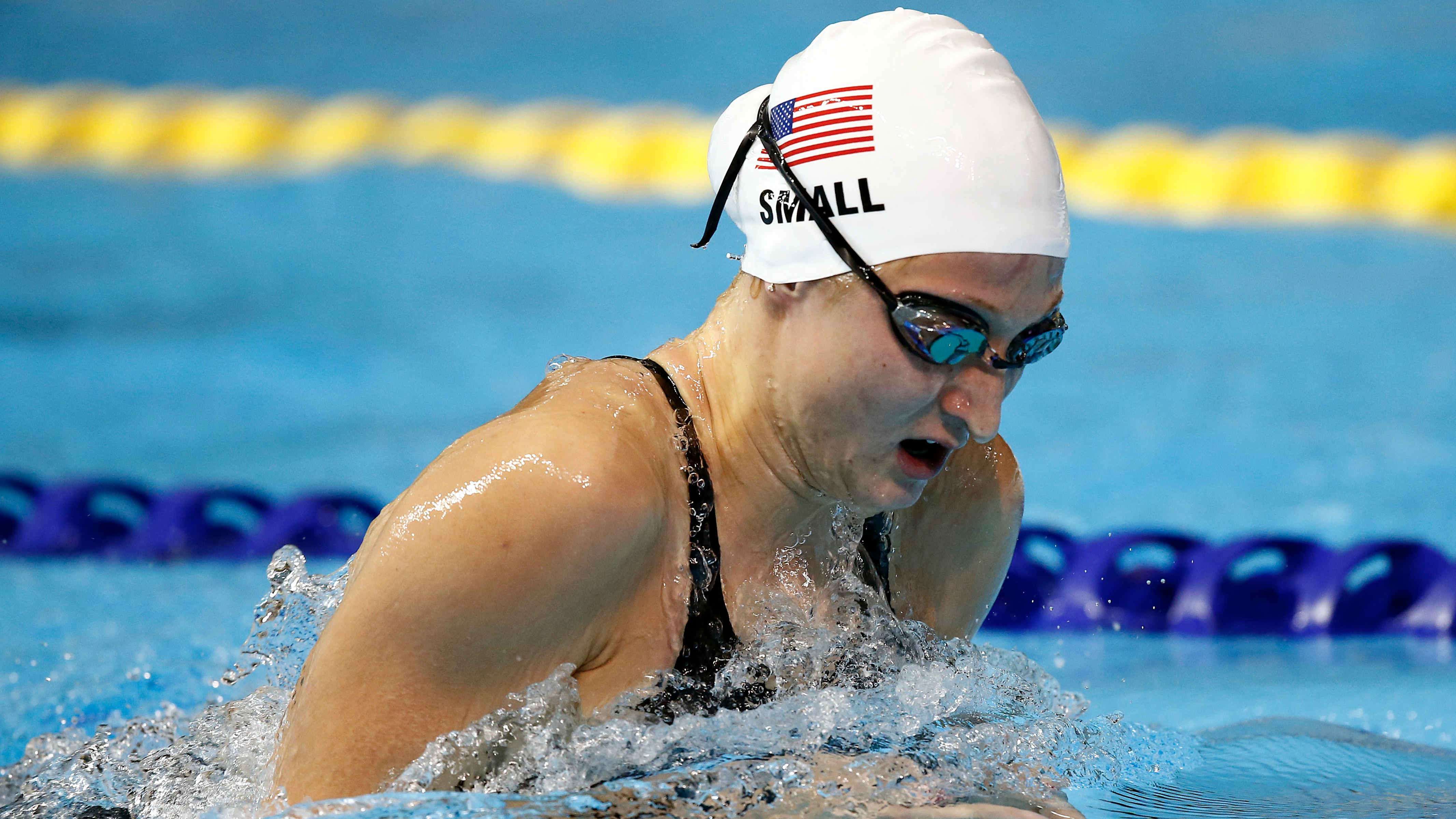 13.) Kentucky
2017 NCAA Finish: 14th
The Wildcats' biggest strength, as it was last year, is the 200 backstroke. Kentucky put three swimmers in the championship final, and two of those swimmers --
Ali Galyer
and
Asia Seidt
​--
are back again this year. Add B-finalist
Bridgette Alexander
to the mix, and that one event will be UK's biggest punch. Elsewhere, Seidt is projected for scoring finishes in the 200 IM and 100 backstroke. Replacing
Danielle Galyer
on the medley relays won't be nearly as difficult with the Wildcats' numerous backstrokers.
​Geena Freriks
​ (500 freestyle) and ​Kathryn Painter ​(400 IM) are both B-finalist returners who will look to make the big jump up in the championship final this season. Head coach ​Lars Jorgensen's​ top recruit ​Bailey Bonnett​ is a solid 1:00/2:12 breaststroker who will tag team with ​Madison Winstead.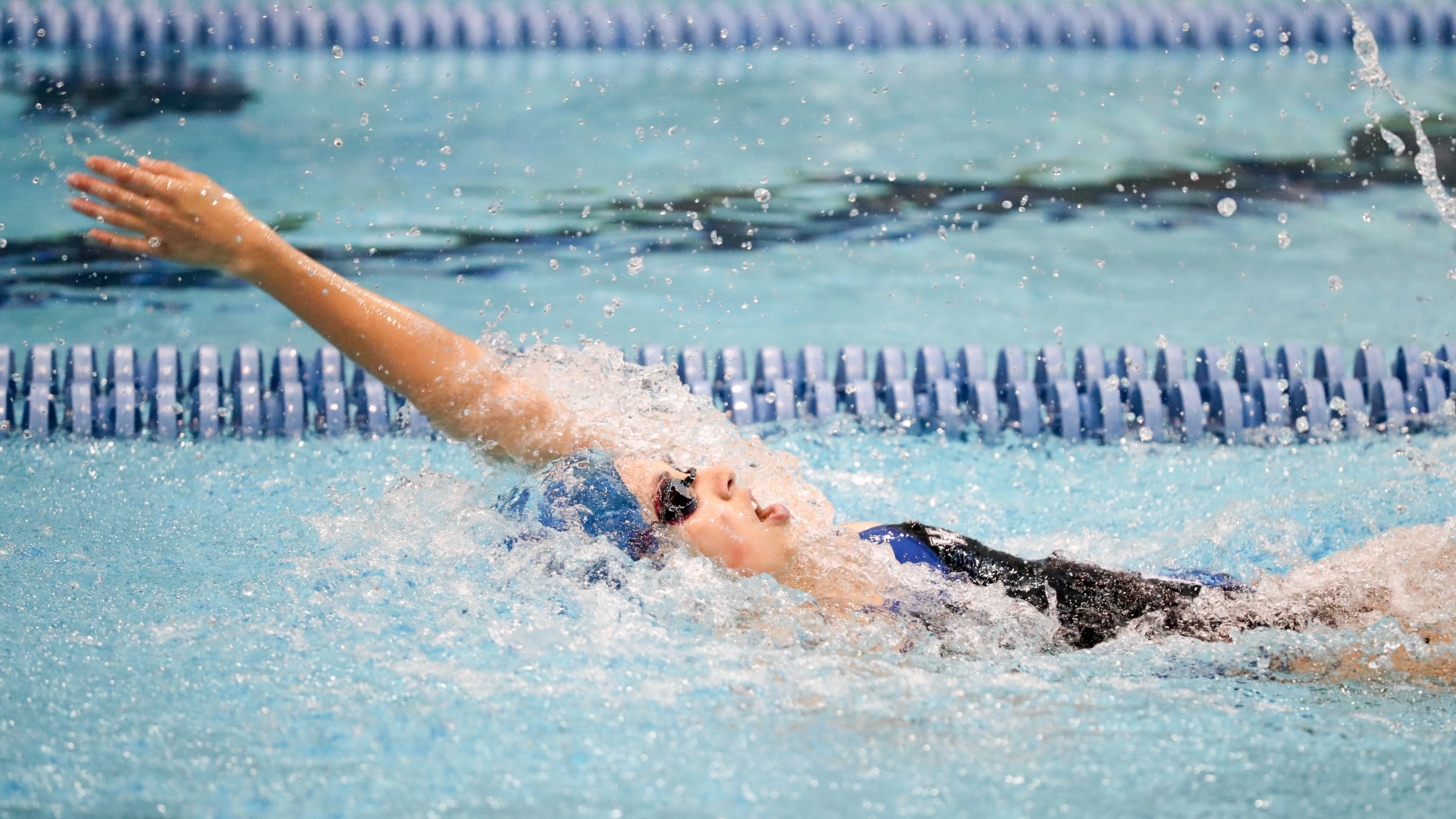 12.) Minnesota
2017 NCAA Finish: 10th
The Gophers will help make for an exciting Big Ten Championships. Although she is over 40 seconds behind top-ranked
​Katie Ledecky
​
, senior
Brooke Zeiger
has the second-fastest 1650 freestyle time from last year. She will also finish high in the 400 IM. Minnesota's other potential second-place finish is in a similar situation.
Lindsey Horejsi
sits second in line in the 100 breaststroke behind Olympic gold medalist and world-record holder
​Lilly King
​ of Indiana
. But, can Horejsi make the step up in the 200 to replace
​Kierra Smith
​?
The Gophers also added a top Canadian recruit
Mackenzie Padington
for the freestyle events.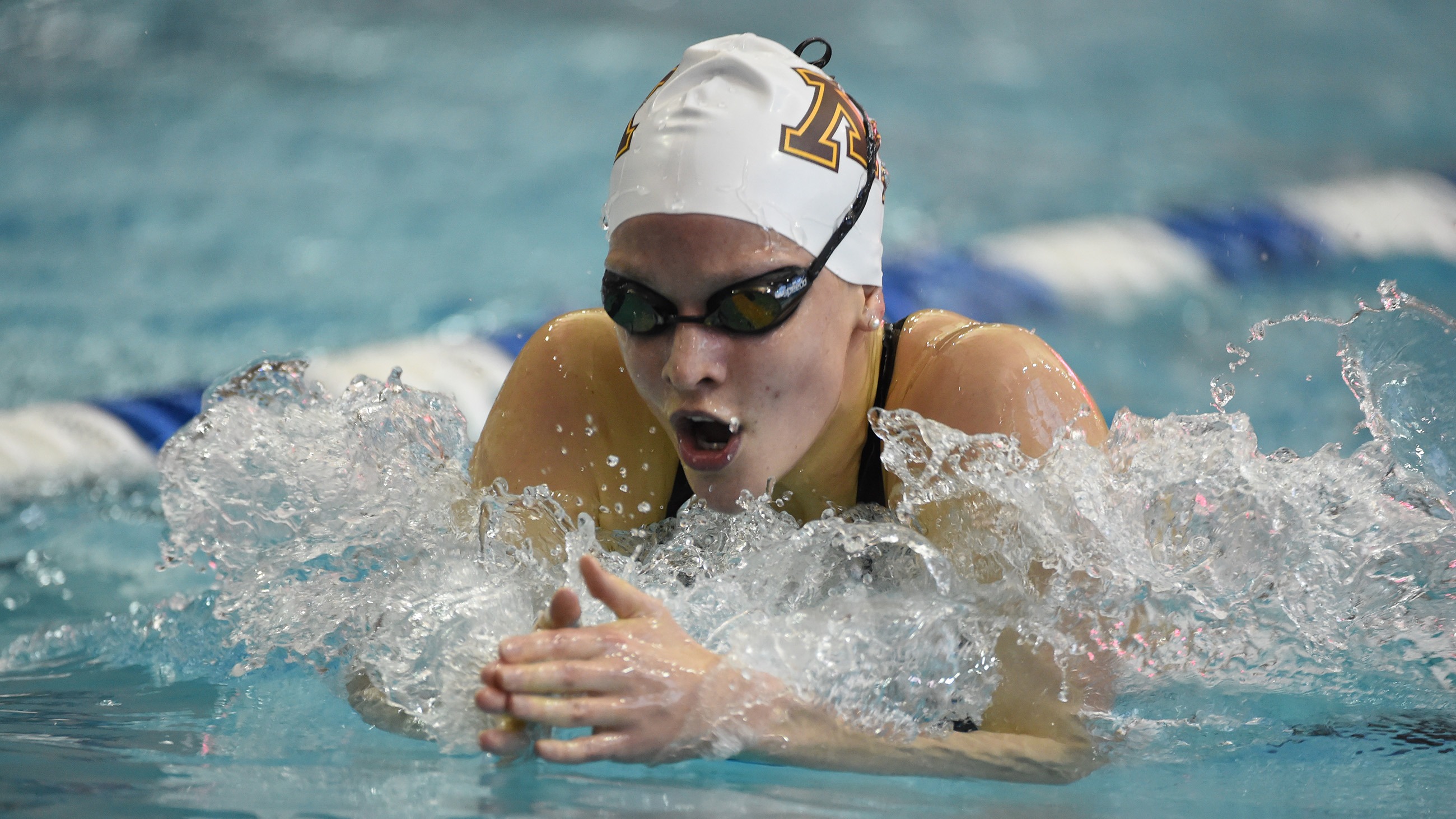 11.) Indiana
2017 NCAA Finish: 8th
It is safe to say a certain Hoosier is going to be claiming some national title trophies. World-record holde
​r
Lilly King
will be relatively uncontested in both breaststroke races -- the 100 more so than the 200 -- coming off another dominant summer. Indiana also returns
Kennedy Goss
for her senior year. She enters the year ranked to score in the 200 and 500 freestyles and also has a top eight ranking in the 200 backstroke. Indiana's biggest loss is without a doubt All-American
Gia D'alessandro
​, who graduated following last season
. From a recruiting standpoint, the Hoosiers' top prospect
​Camryn Forbes
​ will likely make an impact in the backstroke events immediately.
​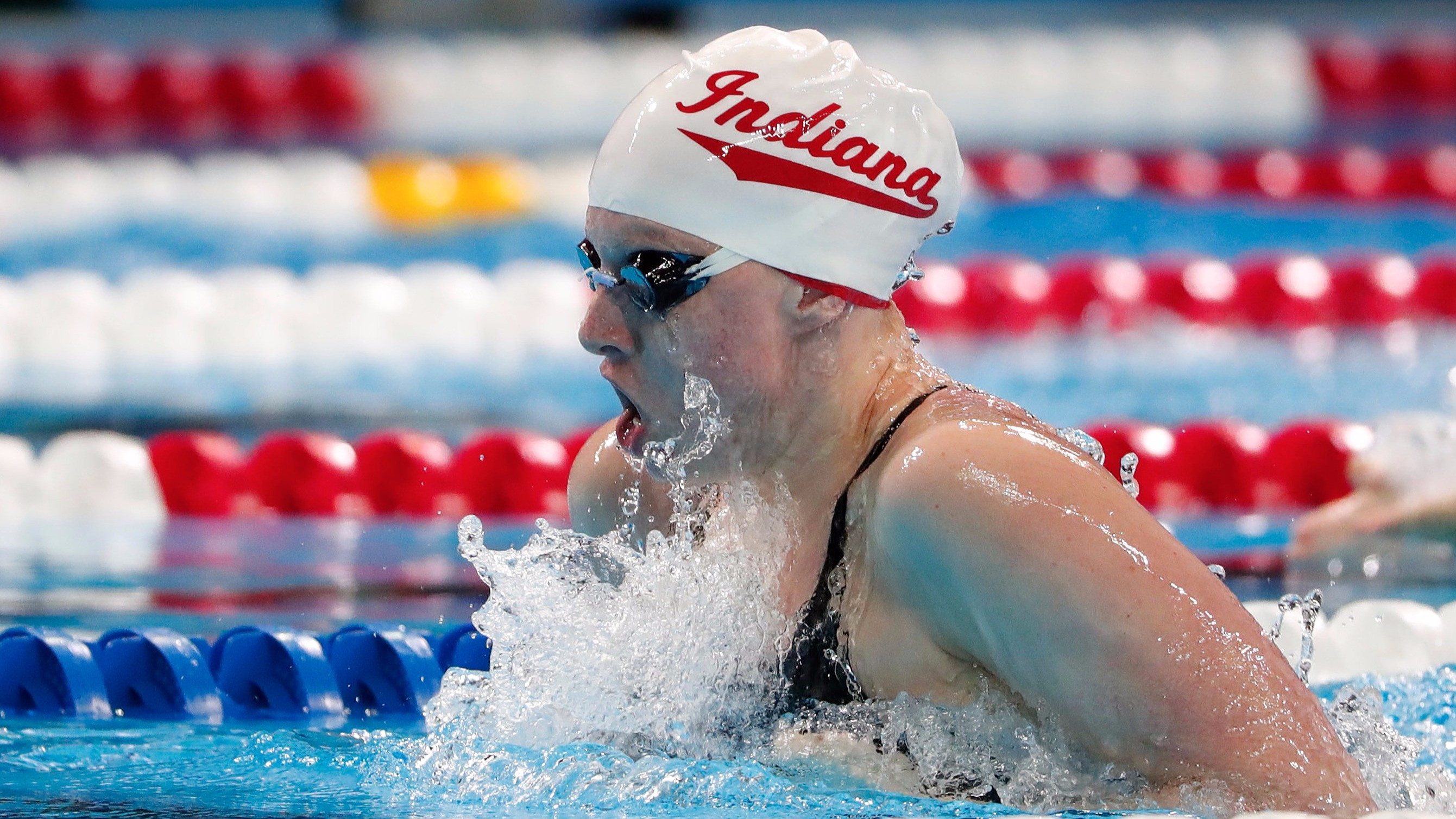 ---
The best swimming coverage. Straight to your inbox.
Don't miss breaking news, feature stories, event updates, and more. Sign up for the FloSwimming mailing list today.