Kristof Milak Torches Field With 1:53 200m Butterfly
Kristof Milak Torches Field With 1:53 200m Butterfly
Recap and highlights from day six finals Monday night at the 6th FINA World Junior Swimming Championships in Indianapolis, Indiana, at the IUPUI Natatorium.
Aug 29, 2017
by Maclin Simpson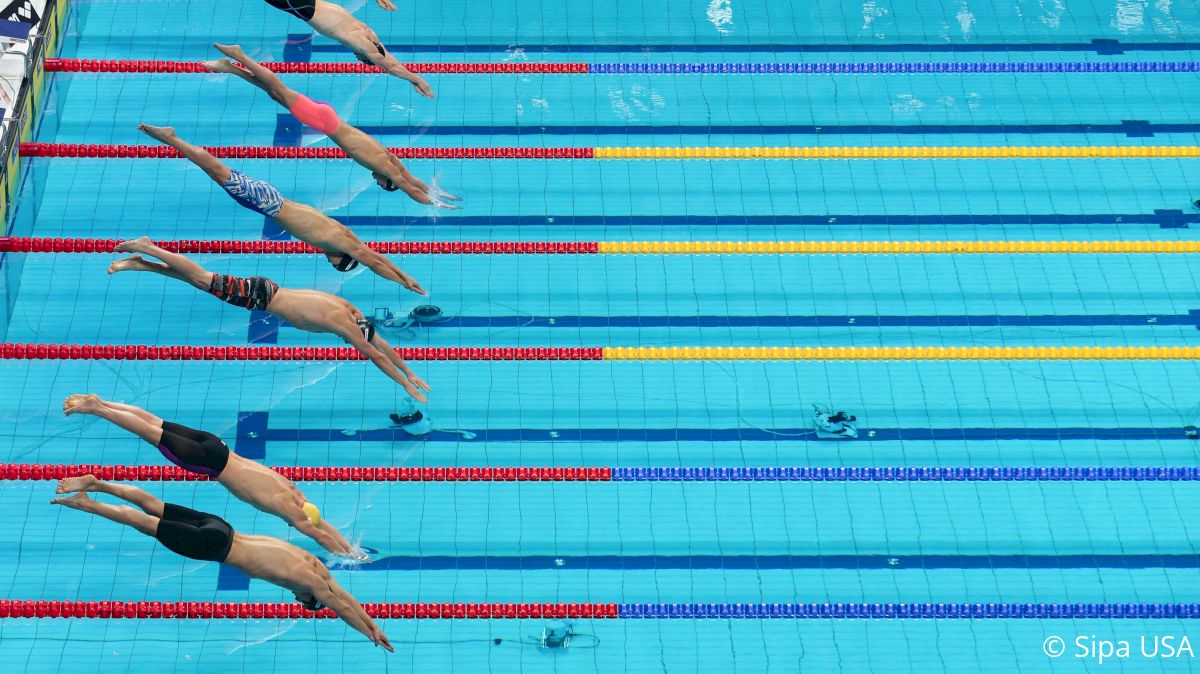 6th FINA World Junior Swimming Championships
August 23-28, 2017Indianapolis, IndianaIUPUI Natatorium
LIVE RESULTS
EVENT HUB
That's a wrap from Indianapolis at the 2017 FINA World Junior Swimming Championships. There were a lot of impressive performances and fast races on Monday night, but here are our top five.
1.) Hugo Gonzalez Goes Back-To-Back With 1:56 200 Back
After a monster 4:14 in the 400m IM on Sunday night, Spain's
​Hugo Gonzalez
​ reclaimed the 200m backstroke world junior crown after winning in 2015. His time of 1:56.69 is the 14th-fastest performance in the world this year and faster than the 1:58 he won with in Singapore 2015. ​Carson Foster​ -- a 15-year-old American from Ohio -- had the swim of his life to drop a 1:57.87 for silver. That time is the third-fastest 15-16 performance of all time in the United States, only behind ​Aaron Peirsol ​and ​Ryan Murphy

​ -- both also at 1:57.

2.) 1-2 USA Sweep In Women's 200 Breast
​Zoe Bartel
​and ​Ella Nelson

​ of the United States led a serious momentum charge for the Americans toward the beginning of the session by going 1-2 in the 200 breast. Bartel finished in 2:25.68 -- a top 30 performance in the world this year -- and was followed by Nelson in 2:27.04. While neither of those times are necessarily earth-shattering, it still proved to be a positive shift in the night for the United States. Both Bartel and Nelson split the race very solidly as well with 37 mids and 38 lows on the last three 50s.

3.) Kristof Milak Torches 1:53 200 Fly
Hungary's up-and-coming star
Kristof Milak
​ was the odds-on favorite going into the 200 fly. As a matter of fact, it wasn't even supposed to be close. Spoiler alert: it wasn't close. Milak blazed out to the lead at the 50-meter mark, turning in a blistering 24.56 -- 0.2 of a second under ​Michael Phelps'​

​legendary 1:51.51 world-record pace. Milak started to tighten up a bit as the race went on, but he had already developed a 3 1/2-second lead by the 150 so it did not matter. His time of 1:53.87 is less than a 0.1 of a second off his best of 1:53.79 set back in June at Euro Junior Championships, but it is still the fifth-fastest performance in the world this year.

4.) Rikako Ikee Cleans Up In 100 Fly/50 Free
Japan's
​Rikako Ikee
​ made light work of the competition in Indianapolis this week, winning her second and third individual gold medals -- fourth overall -- Monday night in the 100m butterfly and 50m freestyle. First up, the Japanese teen rocked a 57.25 in the 100 fly -- destroying the field and posting the eighth-fastest time in the world this year. Pretty quick, right? Well, Ikee has been faster... She dropped a 56.89 in Tokyo earlier this season -- the fourth-fastest time in the world. Not to be outdone, Ikee followed up that performance by throwing down a 24.59 in the 50 free -- only 0.011 of a second off her world junior record time of 24.48 set earlier this year. ​Grace Ariola

​of the United States gave Ikee her money's worth until the final 10 meters but ended up touching for silver in 24.82 -- a lifetime best for the future Texas Longhorn.

5.) USA Men Upset Russia For Medley Relay Gold
On paper, Russia was supposed to win the men's 4x100m medley relay. No question about it. With powerhouses
​Egor Kuimov
​ and ​Ivan Girev​ anchoring the fly and freestyle legs, whatever lead the United States or Italy developed was supposed to quickly evaporate. Well, the lead did diminish but ​Matthew Willenbring​ of the United States -- standing nearly 7 feet tall -- popped off the swim of his life by splitting a 48.68 on the anchor to give the Americans gold in world junior record fashion (3:36.15). Behind Girev's 48.27 anchor leg, Russia claimed silver in 3:36.30. Splits for the United States: Kibler (55.47), Whitley (59.32), Bybee (52.68), and Willenbring (48.68). Splits for Russia: Tretyakov (56.11), Somov (1:00.75), Kuimov (51.17), and Girev (48.27).​


---
The best swimming coverage. Straight to your inbox.
Don't miss breaking news, feature stories, event updates, and more. Sign up for the FloSwimming mailing list today.