Michael Andrew Steals Show Again, Drops 23.22 50m Butterfly
Michael Andrew Steals Show Again, Drops 23.22 50m Butterfly
Recap and highlights from day four finals Saturday night at the 6th FINA World Junior Swimming Championships in Indianapolis, Indiana at the IUPUI Natatorium.
Aug 28, 2017
by Maclin Simpson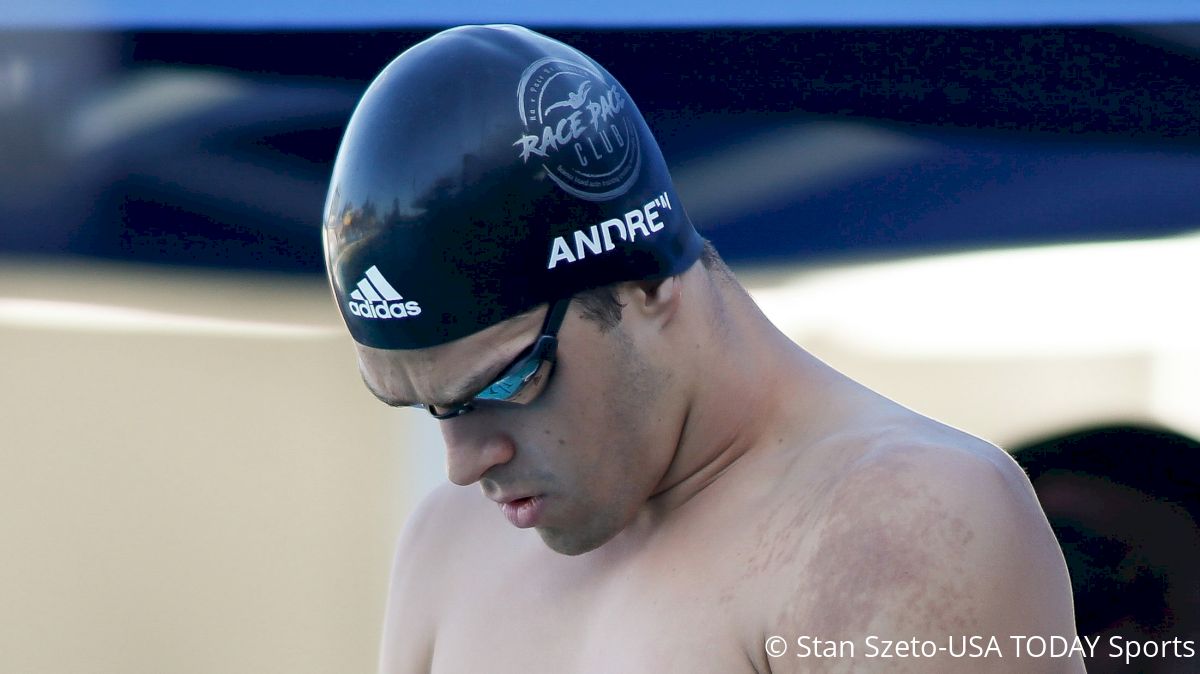 6th FINA World Junior Swimming Championships
August 23 - 28, 2017Indianapolis, IndianaIUPUI Natatorium
LIVE RESULTS
EVENT HUB
That's a wrap for day five finals from Indianapolis at the 2017 FINA World Junior Swimming Championships. There were a lot of impressive performances and fast races on Sunday night, but here are our top five.
1.) Argentina's Pignatiello Cracks 16 Minute 1500
The session kicked off with a
​very fast
​ swim from the 17 year-old Argentinian. ​Delfina Pignatiello​ unleashed a monster 15:59.51 to claim victory by sixteen seconds over Hungary's ​Anja Kesely ​in 16:15.58 and smash the World Junior Record by six seconds. Pignatiello, winner of the 800m freestyle on Thursday night, took this out out from the start and did not look back -- never trailing in the race. To put that in perspective, 15:59 is the fourth-fastest performance in the world this year behind ​Katie Ledecky , Mireia Belmonte, ​and ​Simona Quadarella.

​ Very, very impressive performance.

2.) Michael Andrew Blasts 23.22 50m Fly
After his
dominant triple Saturday night
, many wondered how
​Michael Andrew
​would follow up. Well, he did not disappoint. Andrew popped off a 23.22 in the 50m butterfly -- a new WJR and tied with Brazil's ​Cesar Cielo for the seventh-fastest time in the world this year. ​With powerhouse ​Kristoff Milak

​ --

silver medalist in the 100m butterfly at Worlds in Budapest -- in the field, this was thought to be more of a challenge for Andrew. But in the end, he made light work of the competition -- taking the win by over three tenths of a second over ​Andrei Minakov​ of Russia

​and five tenths of a second over Milak.

3.) Ikee & Ariola Drop 24's In 50m Free
Japan's
​Rikako Ikee
​ has proved to be the class of the field in the sprint freestyle and butterfly events. Sunday night was no different. After a 58.11 in the semifinals of the 100m butterfly, Ikee threw down a 24.74 in the first semifinal of the 50m freestyle -- less than three tenths off a second off her WJR time of 24.48. But ​Grace Ariola

​ of the United States had an impressive performance as well -- one of three races on the night for her -- with a 24.87. That was Ariola's first time under the 25-second barrier. Look for these two ladies to go head-to-head Monday night.

4.) Martinenghi & Andrew Set Up 50m Breast Showdown
Something has to give Monday night in the men's 50m breaststroke final.
​Nicolo Martinenghi
​ is the WJ record-holder in the 50m breast (26.97) and won the 100m breast earlier in the meet. ​Michael Andrew

​ has swept all three 50's so far in the meet and is the second seed (27.61) behind Martinenghi (27.02) going into the final. Although Andrew is the hot hand, it is hard to believe he has enough to overtake Martinenghi in his specialty. But in a 50, anything can happen.

5.) Canada Women Continue To Dominate Relays
Behind world-class swimmers
​Taylor Ruck
​ and ​Penny Oleksiak​, the Canadian women have yet to lose a relay this week in Indianapolis. Sunday night, they dominated the 4x100m freestyle relay -- winning by three and a half seconds and smashing the WJR. Even behind a relatively pedestrian 53.70 split from Oleksiak, this race was never even close. Ruck led them off in 53.63 -- a great leadoff -- and handed it off to Oleksiak, followed by ​Rebecca Smith ​(54.65) and ​Kayla Sanchez​ (54.21). The United States took silver in 3:39.69 -- also dipping below the previous WJR of 3:39.87 thanks to strong splits from ​Alex Walsh​ (54.87) and ​Grace Ariola

​ (54.28).
---
The best swimming coverage. Straight to your inbox.
Don't miss breaking news, feature stories, event updates, and more. Sign up for the FloSwimming mailing list today.