2016 Rio Olympic Games
Motivation Monday: Anthony Ervin Wins 50m Free Olympic Gold At 35
Motivation Monday: Anthony Ervin Wins 50m Free Olympic Gold At 35
Watch race video of Anthony Ervin winning the Olympic gold medal in the 50 meter freestyle at the 2016 Olympic Games in Rio de Janeiro, Brazil.
Aug 14, 2017
by Maclin Simpson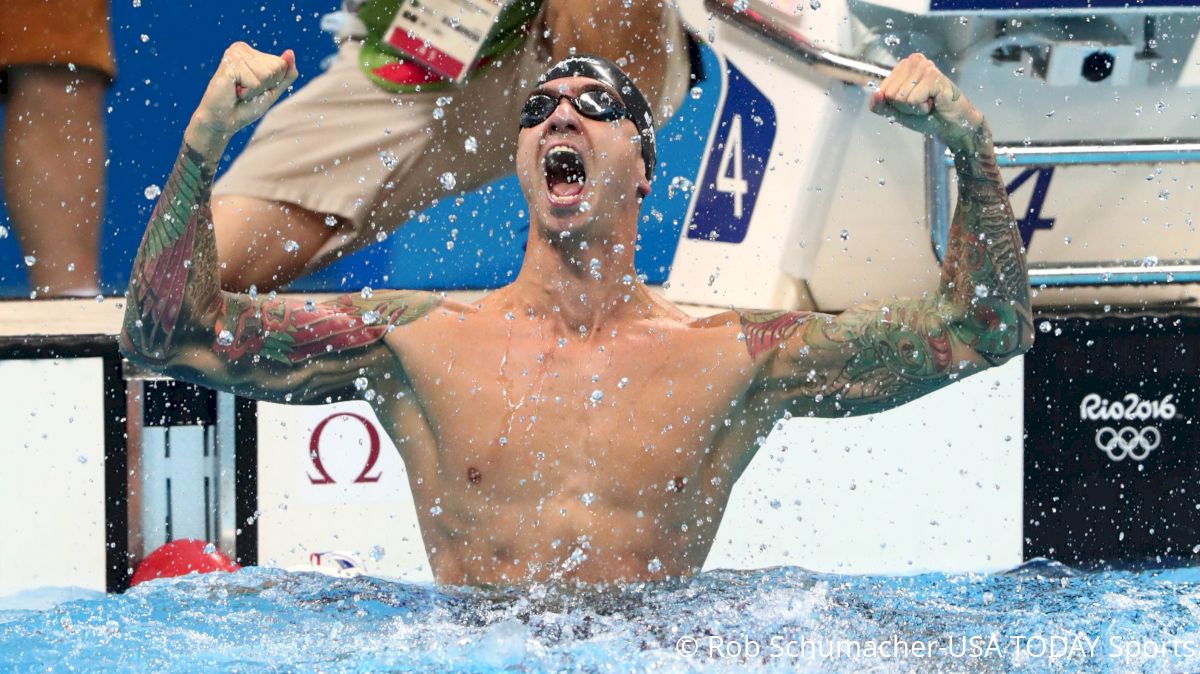 September 22, 2000
Anthony Ervin​ ties ​Gary Hall Jr.​ for Olympic gold in Sydney with a time of 21.98 at 19 years old.​

​
August 12, 2016
Anthony Ervin ​wins Olympic gold in Rio with a time of 21.40 at 35 years old.​

Two gold medals. Sixteen years apart. One of the most chillingly epic post-race celebrations of all time. If this race does not get you fired up for your Monday, then you likely do not have a pulse.

Grab an extra cup of coffee and enjoy this race video for heart-pounding viewing pleasure.


---

The best swimming coverage. Straight to your inbox.
Don't miss breaking news, feature stories, event updates, and more. Sign up for the FloSwimming mailing list today.