2017 FINA World Championships
WATCH: Caeleb Dressel Drops Textile-Best 50m Free In 21.15, American Record
WATCH: Caeleb Dressel Drops Textile-Best 50m Free In 21.15, American Record
Watch race video of Caeleb Dressel's 21.15 in the 50m freestyle at the 2017 FINA World Championships. Dressel's time is an American record and the fastest ever performance in a textile suit.
Jul 29, 2017
by Maclin Simpson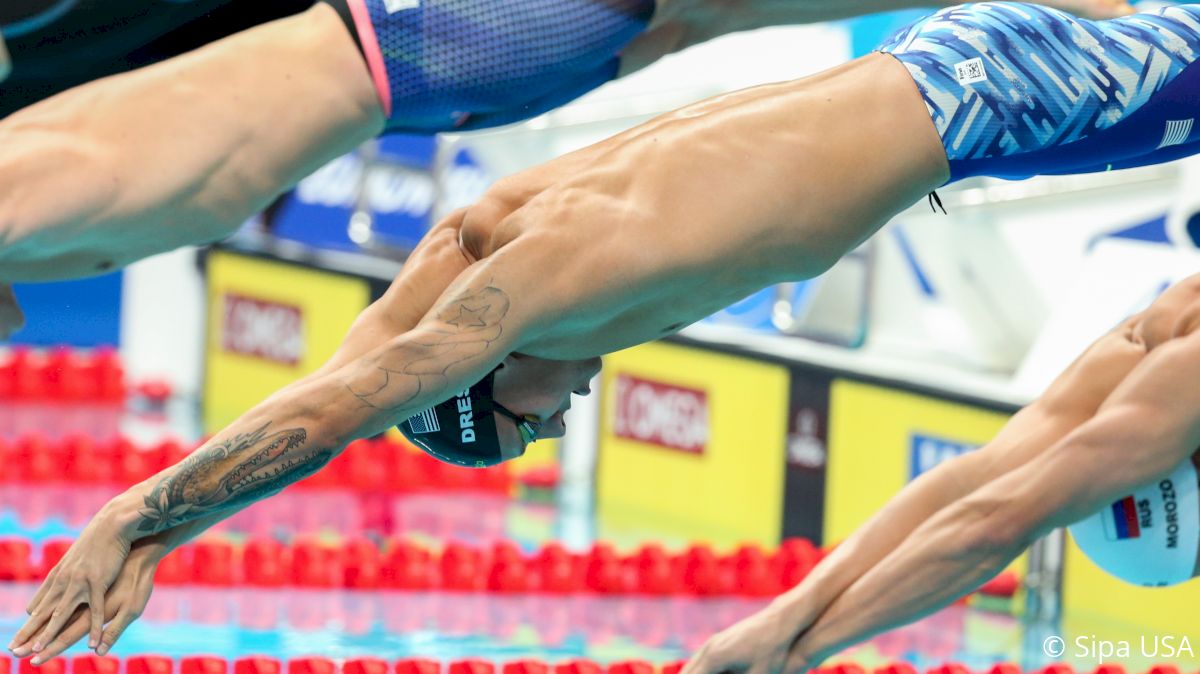 2017 FINA World Championships
July 23-30, 2017
Budapest, Hungary
Dagály Aquatics Arena

SCHEDULE
PSYCH SHEET
LIVE RESULTS


Men 50m Freestyle -- FINAL
World Record: 20.91 -- Cesar Cielo (BRA), 2009
Championship Record: 21.08 -- Cesar Cielo (BRA), 2009
World Junior Record: 22.00 -- Hexin Yu (CHN), 2014
American Record: 21.15 -- Caeleb Dressel (USA), 2017


1.) Caeleb Dressel (USA) -- 21.15
(American Record)
2.) Bruno Fratus (BRA) -- 21.27
3.) Ben Proud (GBR) -- 21.43
4.) Vladimir Morozov (RUS) -- 21.46
5.) Pawel Juraszek (POL) -- 21.47
6.) Ari-Pekka Liukkonen (FIN) -- 21.67
7.) Kristian Gkolomeev (GRE) -- 21.73
8.) Cesar Cielo (BRA) -- 21.83
Everybody was on the edge of their seats prior to the men's splash and dash. So much so, in fact, you could hear a pin drop in Duna Arena. The question on everyone's mind: could anyone challenge
Caeleb Dressel
? The answer to that turned out to be yes. Brazil's Bruno Fratus -- who has been incredibly consistent this year -- uncorked a 21.27 to earn the silver medal and crack the top 10 list of all-time performers. But this was Dressel's night. The American superstar laid down a 21.15 for the gold medal -- making him the third-fastest performer of all time and giving him the sixth-fastest performance of all time. Most notably, that is the fastest time ever swam in a textile suit. Great Britain's Ben Proud rounded out the podium with bronze in 21.43.
​
---

The best swimming coverage. Straight to your inbox.
Don't miss breaking news, feature stories, event updates, and more. Sign up for the FloSwimming mailing list today.