2017 YMCA Long Course National Championships
Minnesota Commit Max McHugh Looking To Light Up YMCA Nats
Minnesota Commit Max McHugh Looking To Light Up YMCA Nats
Preview for the 2017 YMCA Long Course National Championships in Greensboro, North Carolina at the Greensboro Aquatic Center. This article includes the psych sheet for the 2017 YMCA Long Course National Championships.
Jul 26, 2017
by Maclin Simpson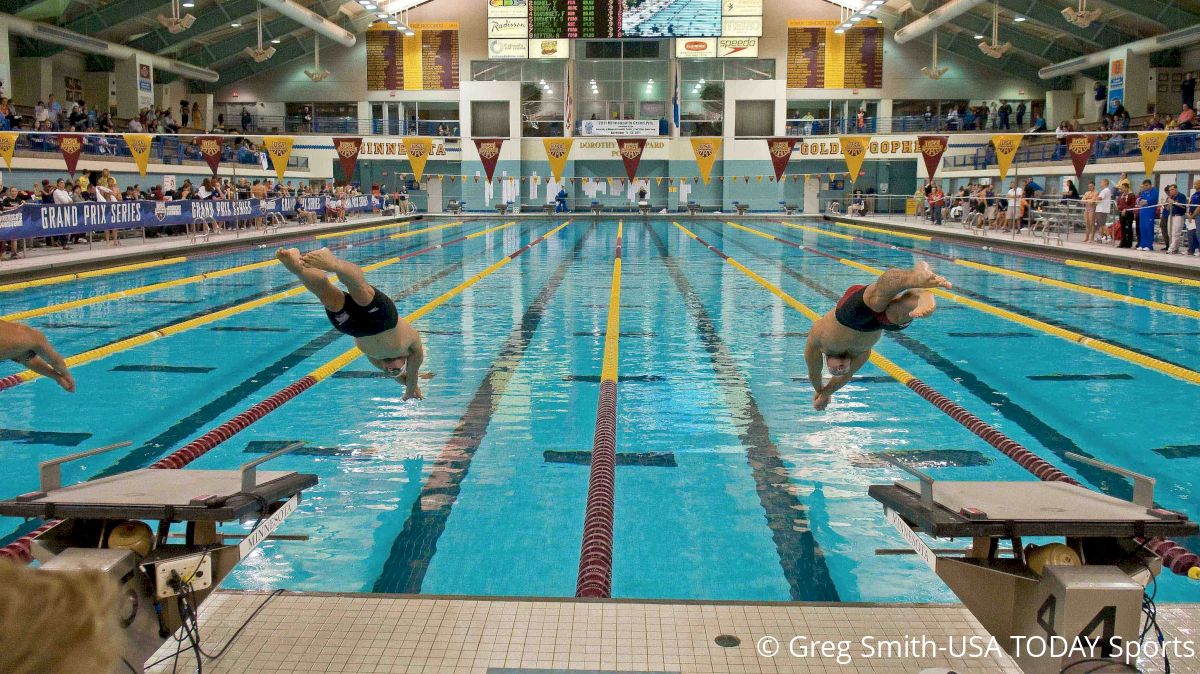 2017 YMCA Long Course National Championships
July 31 - August 4, 2017
Greensboro, North Carolina
Greensboro Aquatic Center

MEET INFORMATION
PSYCH SHEET

Door County YMCA's
​Max McHugh​
​is no stranger to success in the pool. But the YMCA national champion is not even the fastest swimmer in his own family... ​
yet
.​​
In a day and age when swimmers are committing to colleges earlier and earlier, McHugh has already given a verbal commitment to the University of Minnesota for the fall of 2018 -- where his older brother ​Conner McHugh​ is currently a rising senior.​ Max will join the team just after Conner's graduation.
The McHugh brothers are both breaststroke specialists. As a matter of fact, in the short course yards pool they have very similar times. Conner is a 52.3/1:53.6 breaststroker, while Max is 52.4/1:55.3 -- exceptional times for a junior in high school.
But right now, Max's focus in the long course pool -- specifically the 2017 YMCA Long Course National Championships in Greensboro, NC, on July 31 to August 4, where he will be looking to defend his titles with another sweep in the 50/100/200m breaststroke events.
McHugh is currently the top seed in the 200m breaststroke (2:18.49), 50m breaststroke (28.06), and the 100m breaststroke (1:03.60). Although McHugh is entered with a 1:03.60 in the 100m, his best time is 1:02.73 -- 0.07 under the current YMCA record. The most impressive, however, is his 50m breaststroke, an event in which he is the top seed by ​over two seconds. To put that into perspective, his 50m time (as it stands) would have been just a matter of tenths away from qualifying for the semifinals at the 2017 FINA World Championships.
​​Max McHugh is just one of multiple swimmers preparing for success at the 2017 YMCA LC National Championships. Check out the full psych sheet below and prepare yourself for five days of extraordinary racing from some of the best 18-and-under swimmers in the country.
OFFICIAL PSYCH SHEET
How To Watch
ON TV
: Now available only on Roku and Apple TV 4 -- download the FloSports app today!
STREAMING
: Available only on FloSwimming.com
Join The Conversation On Social
• Follow us on Twitter
@FloSwimming
• Follow us on Instagram
@FloSwimming
• Follow us on
Facebook
Archived Competition Footage
Video footage from the competition will be archived and stored in a video library for FloPRO subscribers to watch for the duration of their subscription.
---
The best swimming coverage. Straight to your inbox.
Don't miss breaking news, feature stories, event updates, and more. Sign up for the FloSwimming mailing list today.