2017 Southern Zone Speedo Sectionals - Austin, TX
Sky Is The Limit For Austin Swim Club's Matthew Willenbring
Sky Is The Limit For Austin Swim Club's Matthew Willenbring
Preview for the 2017 Speedo Southern Zone Long Course Sectional Championships in Austin, Texas. This article looks at Austin Swim Club's Matthew Willenbring and his progression toward the 2017 FINA World Junior Championships in Indianapolis.
Jul 6, 2017
by Maclin Simpson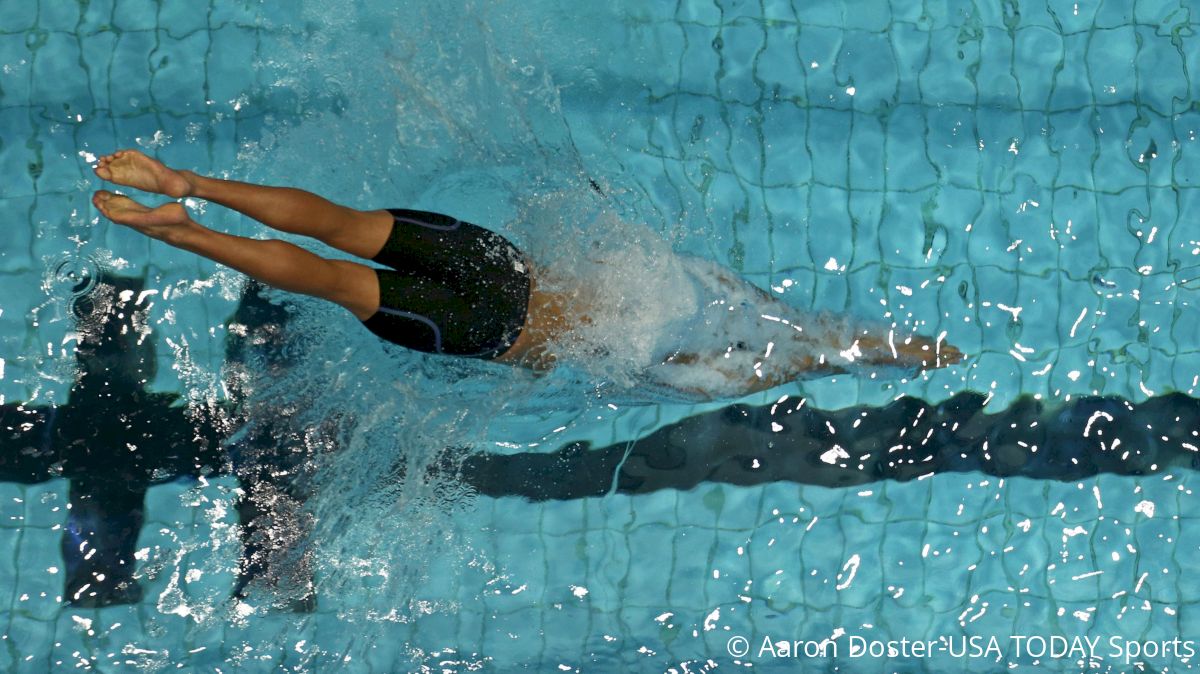 2017 Speedo Southern Zone Long Course Sectional Championships
July 6-9, 2017
Austin, Texas
Lee & Joe Jamail Texas Swimming Center

MEET INFORMATION
PSYCH SHEET
LIVE STREAM

Matt Willenbring
​is on an upward trajectory toward a very successful career in the sport of swimming. While we don't have an exact confirmation on his height, we have heard anywhere from 6'8" to 6'11" -- a very desirable attribute for a freestyler with range. That's right, Willenbring -- who trains under ​Brendan Hansen

​ at Austin Swim Club --

can swim the 50 all the way up to the 500 and throw the 200 IM in there as well. A recent commitment to the University of Texas, you can sure bet ​Eddie Reese​ will enjoy molding Willenbring into another great middle-distance swimmer alongside the likes of ​Townley Haas​.​

Check out Willenbring's best SCY (short course yards) times below:
​50 freestyle -- 20.25
​100 freestyle -- 43.71
​200 freestyle -- 1:35.26

​​500 freestyle -- 4:21.71
​​200 ​​IM -- 1:47.00


Not too shabby, not too shabby at all.
The 17 year-old also made some noise in the long course pool as well -- dropping quick times in the 100m freestyle (49.57), 200m freestyle (1:51.91), and 200m IM (2:02.72) at last weeks Phillips 66 National Championships in Indianapolis.
His 49.57 earned him a spot on Team USA's World Junior Championship Team, where he will swim the event individually as well as the 4x100m freestyle relay. The FINA World Junior Championships will take place August 23-28, 2017 in Indianapolis.
Men's 100m Freestyle C-Final -- FULL RESULTS
Check out Willenbring drop the hammer with a 49.57 in the 100m freestyle -- taking down
​Michael Andrew
​and dipping below the 50 second barrier for the first time.

Men's 200m IM C-Final -- FULL RESULTS
Willenbring turned 7th at the 150 meter mark, but absolutely demolished the field on the freestyle leg with a 27.66 split -- the fastest split by anybody in the entire event, let alone the 18 & under C-Final heat. That's right, Willenbring out-split the two guys who made the World Championship Team in this event --
​Chase Kalisz
​​ (28.51) and ​Abrahm Devine

​(27.81).
Before Matt Willenbring makes his return to the IU Natatorium in Indianapolis for the World Junior Championships, he will fine tune those racing skills in his own backyard at the Speedo Sectional Championships in Austin, Texas July 6-9. He is currently entered in the 200m freestyle, 100m breaststroke, 100m butterfly, and 50m freestyle.
As we mentioned in a
previous article
, stars are certainly born at meets like Sectionals and Willenbring will be a star for Team USA for the foreseeable future if he continues on this upward trend.
The best part? You can watch Willenbring and other future USA Swimming stars collide this weekend at Sectionals
LIVE, exclusively on FloSwimming
.
---
The best swimming coverage. Straight to your inbox.
Don't miss breaking news, feature stories, event updates, and more. Sign up for the FloSwimming mailing list today.