College Recruiting Guide: The Standout Student-Athlete
College Recruiting Guide: The Standout Student-Athlete
In part II of the college recruiting guide, FloSwimming discusses preparing to be a standout student-athlete.
Feb 1, 2017
by Maclin Simpson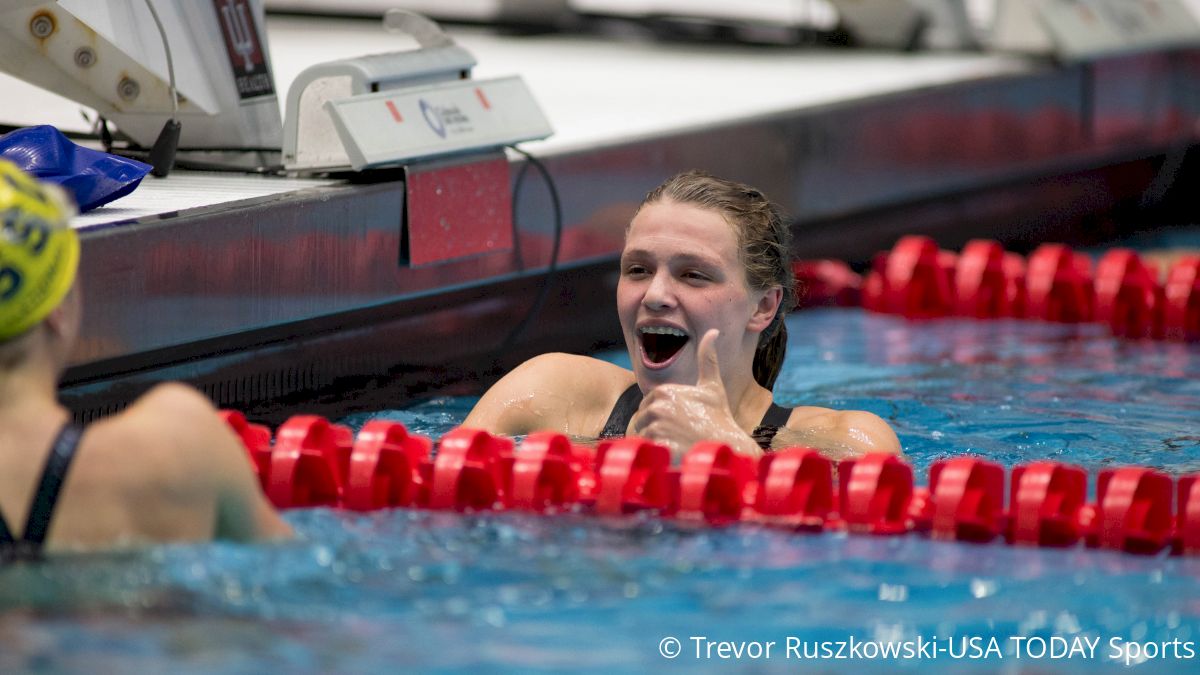 In
part one of our College Recruiting Guide
, we discussed several ways you can market yourself to college coaches and the qualities they look for in recruits. Community involvement, good grades, and extracurricular activities show strong character, but to be a standout student-athlete you must go the extra mile to impress prospective coaches.
Being recruited is like applying for a job. If you have the qualifications, you will be invited to an interview. So that outstanding resume may be your ticket to an official visit, but your roster spot is not set in stone. Your "interview" will determine whether you are hired or not. To truly stand out among your competition you must communicate well, demonstrate maturity, and present yourself professionally both in person and over the phone.
1) Communication is key
Communication between a coach and athlete typically starts with email and then progresses to text and phone conversations. During this time you get to ask questions about the team and college environment, while the coach learns more about your background and personality. Talking on the phone with a coach can be a bit nerve-racking, but remember it is important to be yourself while putting your best foot forward.
The best way to calm your nerves is to research about the team and the school. Create a list of questions you want to ask before you have the phone call. A great question would be "I see the team finished in [blank] place at conference last year. What are the team's goals for the upcoming season?" This says to the coach that you did your homework, and you are interested in making the team better.
"It stands out to me when I have a recruit that is equally interested in the team as they are themselves," said
Sarah Dunleavy
, assistant swim coach and recruiting coordinator at Pittsburgh. "Expressing goals and asking about the team's goals shows that they are motivated to get better themselves and make an impact."
2) Follow up in a timely manner
Another component to communicating effectively is being able to follow up and talk regularly throughout the season. Return texts and missed calls, and send a quick email out about how your last meet went.
"I've called people three or four times and not gotten a response and thought they had made a decision to go somewhere else," Centre College head coach
Dean Brownley
said. "A month later they'll send me an email, and I'll have already moved on."
3) The official visit
After you and the coach have communicated for several months, you might be wondering if it is appropriate to ask for an official visit. Kentucky assistant coach
Mason Norman
says rather than explicitly asking for a visit, it is better to express interest in seeing campus.
"I don't think you ask [for an official visit]. I think that puts coaches off a bit," Norman said. "Athletes could say things like 'I am really interested and I want to meet the team' or 'I want to see what it's like to be a student on campus' instead."
Once you arrive on campus for a visit, it is imperative that you remain professional. Some recruits may believe that they are automatically "in" because the program is paying for their weekend visit, but misbehavior can ruin your chance to be part of the team.
"Be cautious of the questions you're asking," Dunleavy said. "If you ask the team where the biggest party is, that is a big red flag and that will get back to [the coaches]."
Even though fitting in with the team is important, keep in mind that you are still applying for a job.
4) Put your phone down
"First impressions matter," Dunleavy said. "How you portray yourself with the way you act and dress makes a big difference."
This includes being able to put down your cell phone. With the reliance on technology these days, it shouldn't come as a surprise that every coach interviewed mentioned recruits are often too attached to their phones rather than engaging in conversation.
"It doesn't happen as much one-on-one, but if I am addressing five or six recruits, I'll always have at least one on their phone while I'm talking," Brownley said. "If you can't put your phone down for five minutes, you won't cut it here academically. I just cross them off my list and never call them again."
5) Ask questions
An official visit is not just the coach's chance to interview you, it is also your opportunity to interview the team to see if the program is the right fit for you. Norman suggests that recruits talk to the fastest and the slowest swimmers on the team to get a well-rounded perspective. Are the people in the back getting the same attention as the swimmers in the front? Do the slower people feel like they are getting what they need to improve?
"Ask questions to swimmers at the top and the bottom," Norman said. "You'll get an idea of how the program might benefit you and where you might fit in."
Finding the right fit is really what the recruiting process is all about. Although it can be stressful at times, being recruited is one of the most enjoyable experiences you will have as a swimmer. Since there is not technically a professional league in swimming, college recruiting is your biggest chance to market your abilities and network with people in the swimming community. Avoid the red flags, communicate well, and be yourself. As long as you demonstrate maturity and show willingness to be part of a team, your official visit will go just swimmingly.
By Adrian Rudd

---
The best swimming coverage. Straight to your inbox.
Don't miss breaking news, feature stories, event updates, and more. Sign up for the FloSwimming mailing list today.