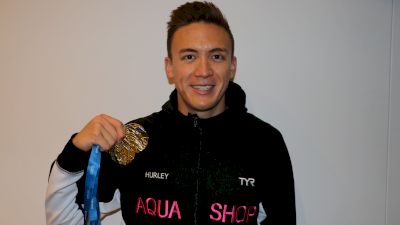 The Comeback Trail | Bobby Hurley's Final Thoughts
Oct 30, 2017
Australian swimmer Bobby Hurley is a former world-record holder in the short course meters (SCM) 50m backstroke and the 2012 world champion in the same event. In 2009, he won a bronze medal as part of Australia's 4x200m freestyle relay at the FINA World Championships in Rome. He has five FINA World Championship medals to his name -- two gold, one silver, and two bronze. Most recently, Hurley coached with Energy Standard Team and led South African swimmers Cameron Van Der Burgh and Chad Le Clos to success at the 2017 FINA World Championships in Budapest, Hungary, in July.

Hurley is making a comeback to competitive swimming with his eyes set on the 2018 Commonwealth Games Trials in April in Gold Coast, Australia. Along with his coach Tim Lane, Hurley is giving us behind-the-scenes access of his training sessions for 30 days. Stay tuned!
Final Thoughts
Well, that's a wrap folks.
At the 2017 Australian Short Course (25m) National Championships, Bobby Hurley picked up a pair of gold medals in the 50m and 100m backstroke events. Not too shabby for nearly a year off of competition and only eight weeks of training.
Check out his 100m backstroke below.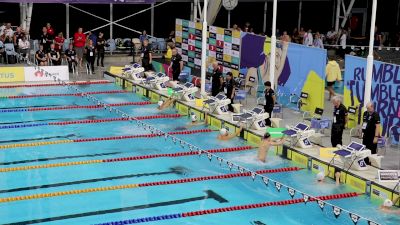 After giving us an in-depth look at his training leading up to the championships, Bobby shares his final thoughts in the video above.
Don't worry, though. Bobby isn't going anywhere. The man with the cam down under will continue to provide coverage of all that is going on in Australia and the upcoming third cluster of the FINA World Cup.
Cheers, mate. Thanks for bringing us along on your journey.