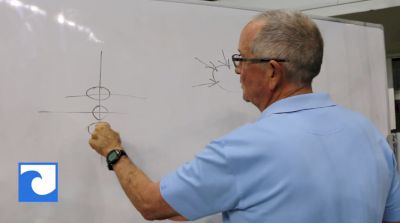 Texas Men's Coach Eddie Reese Reveals His Formula for Success
Nov 3, 2017
Here's a fun fact: the University of Texas men's swimming and diving program has not finished worse than seventh place at the NCAA Championships since 1979. For all of you counting on your fingers and toes right now, I'll save you the trouble. That is 38 years. Thirty-eight years... unbelievable.
What is the common denominator to such an unfathomable level of success? Look no further than Longhorns head coach Eddie Reese.
Reese took over the reins as head honcho at Texas during the 1978-79 season, when his team finished 21st at the NCAA Championships. Since then, Reese has produced 38 consecutive top 10 finishes at NCAAs, 13 NCAA team titles, 67 NCAA individual champions, 48 NCAA relay champions, and 29 Olympians -- who, in total, have racked up 39 gold medals, 16 silver medals, and eight bronze medals. Reese is also a three-time head coach of the U.S. Olympic men's team (1992, 2004, and 2008).
Moral of the story? Reese is a fountain of never-ending knowledge and wisdom when it comes to the sport of the swimming.
How does he get his swimmers to improve year after year? Watch and learn.