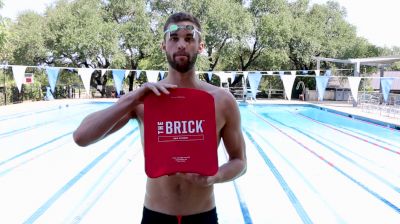 Gear Review | Kickin' It With The Brick
Oct 13, 2017
As a swimmer, have you ever thought yourself, "man, I really suck at kicking." As a coach, have you ever wished there was a product to prevent your swimmers from slacking during kick sets?

Look no further than The Brick, developed by Fike Swim Products.

We hopped in the pool with the innovative kickboard to see what the hype is all about.